Featured News - Current News - Archived News - News Categories
FluidShield Level 3 Masks Provide High Level Respiratory Protection
by mdsassociates
Tue, Nov 10th 2020 08:00 am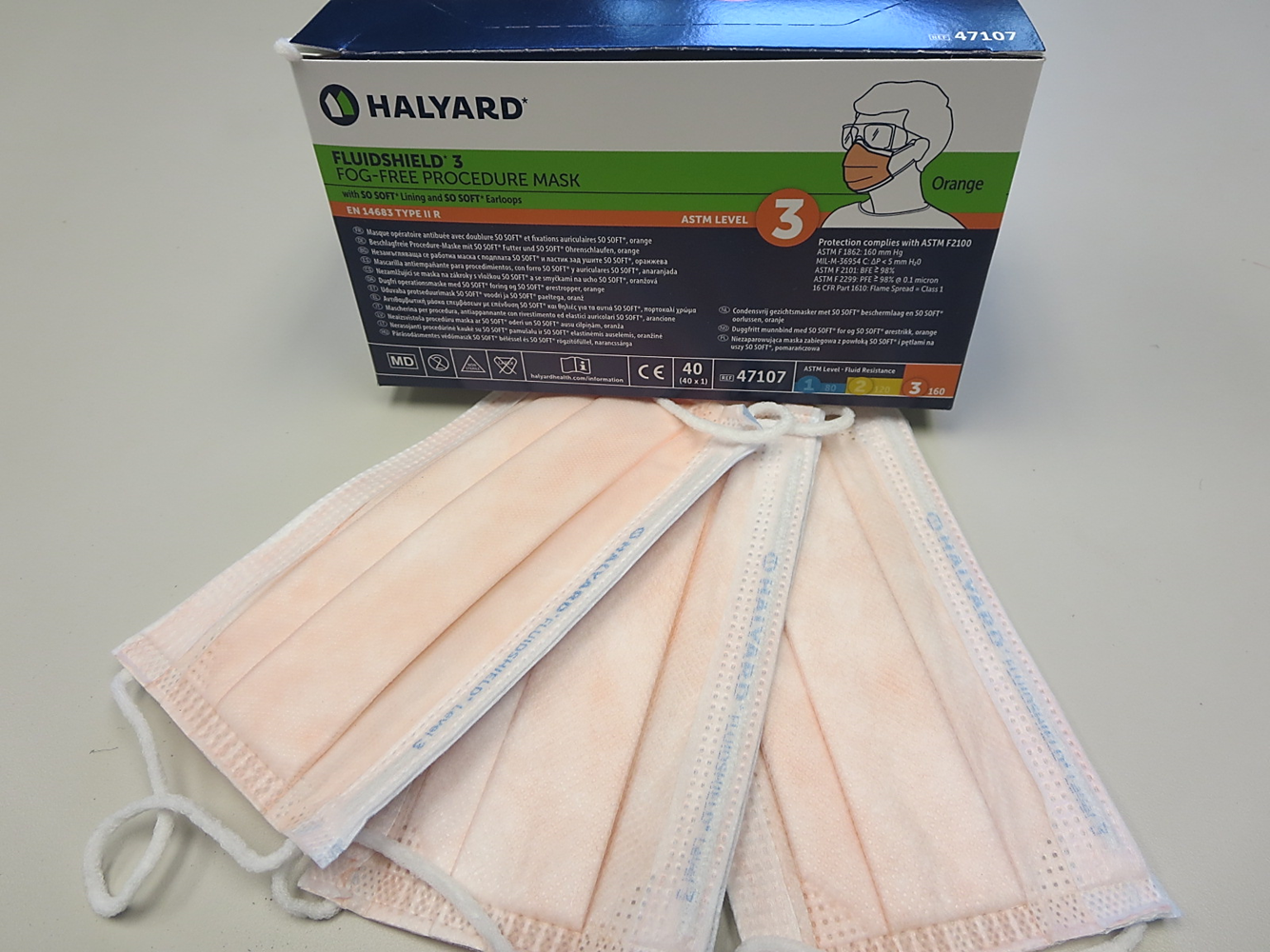 To prevent the spread of infection it's critical to reduce the cross-contamination of germs. It is known that masks not only protect personal safety, they help prevent contamination of the surrounding area.
They're effective as a "source control" because they can prevent larger expelled droplets generated from coughs, sneezes, speech, heavy exhalation from evaporating into smaller droplets that can travel farther.
Halyard*, formerly Kimberly-Clark Health Care, is a brand you can trust. With added performance and comfort features, Halyard* masks are highly sought by workers to protect personal respiratory safety in hi-risk medical and dental settings every day.
If you are unable to wear a respirator for health reasons or searching for one of the most reliable procedure face mask available, MDS is proud to introduce this Halyard* 47107 FluidShield Level 3 Fog-Free Sensitive Skin Procedure Mask!
+read more about FluidShield Level 3 Fog-Free Masks here now
+shop for FluidShield Level 3 Fog-Free Masks here now
__________________________________________________________________________________________________
Related Articles