Featured News - Current News - Archived News - News Categories
American Made Respirator Masks
by mdsassociates
Sun, Dec 20th 2020 08:00 am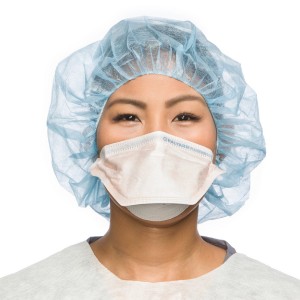 If you're an essential worker, social distancing and self-quarantine guidelines simply do not apply. During the ongoing pandemic, brave front liner workers are at the forefront of managing the highly infectious virus treating many our friends, family and co-workers. True humanitarians, they deserve the very best protective gear available to protect them against infection because without them, our country would no doubt be in a much worse spot.
Pure Environments brand flat folded Disposable Filtering Facepieces from Shatkin F.I.R.S.T. feature 5-layer protection consisting of moderate thick meltblown nonwoven for particle absorption, double layered electrostatic filter that's highly efficient at filtering fine (0.3 micron) particles, and cotton for comfort.
From trusted and proven Kimberly Clark® Professional, the KimTech® #53358 flat folded filtering facepiece respirators are constructed with two layers of electro-static treated melt-blown filters that help attract and capture dust and other particles in the air making sure that it does not come in contact with the mouth, eyes, or the nose of the wearer for additional protection. They feature a pouch or "duckbill" design with a large breathing chamber for added comfort and N95 fine filtration efficiency rating with broad facial coverage for less skin exposure.
+read more about American Made Respirator Masks here now
+shop for American Made Respirator Masks here now
______________________________________________________________________________________________
Related Articles