Featured News - Current News - Archived News - News Categories
Swipe Away Germs with Sono® Disinfectant Wipes
by mdsassociates
Tue, Mar 30th 2021 08:00 am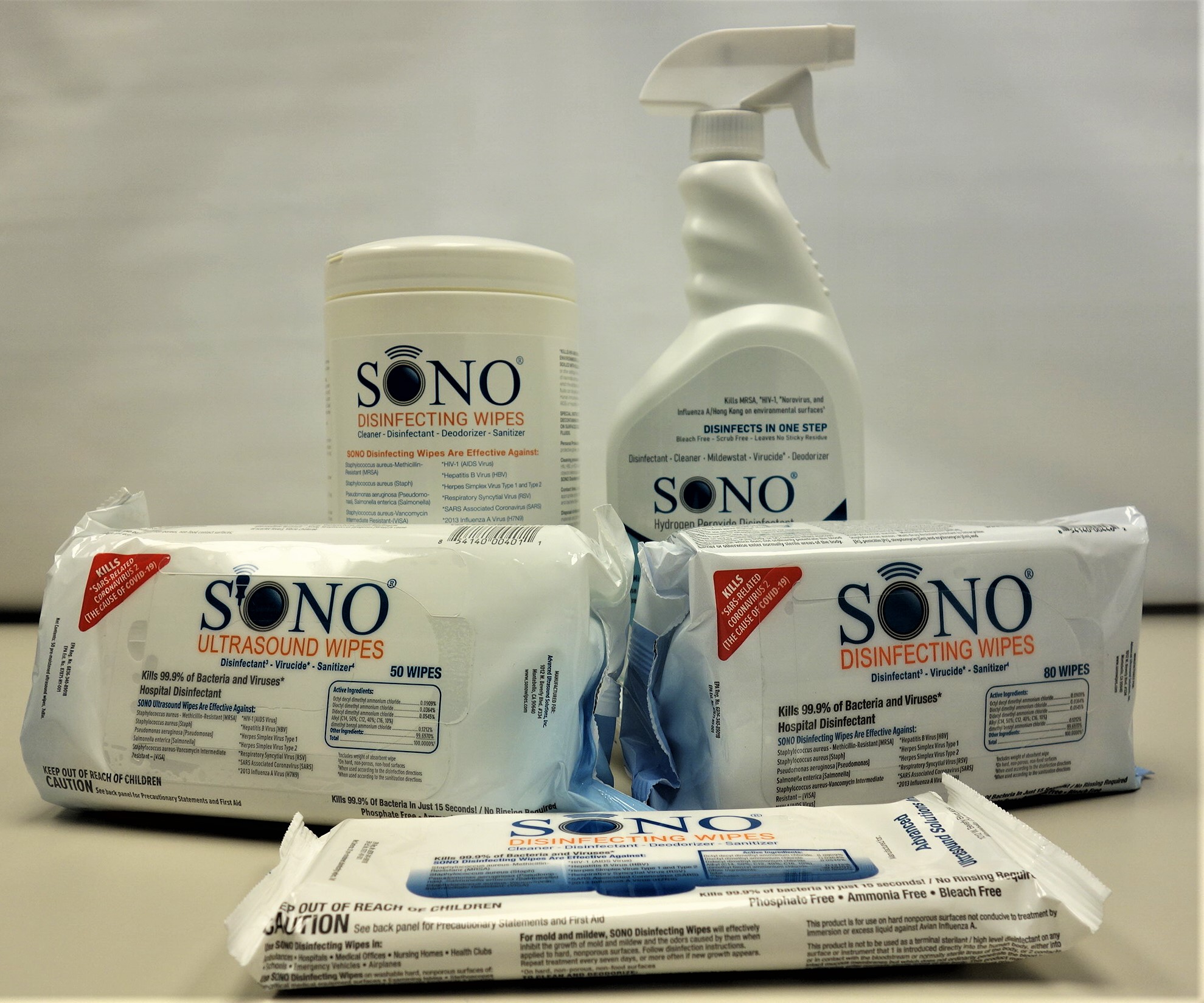 Statistics show that Americans, on average, touch their cellphone 2,617 times daily and spend 5.4 hours on their phones with 75% carrying their phones into the bathroom. Mobile phones are ten times filthier than most toilet seats, door knobs, or the soles of our shoes! What's even worse is individuals put their phone to their mouths and face regularly. Eew!
All of the bacteria picked up during day-to-day activities can easily transfer to touchscreens, phone cases, ear buds and phone chargers. Odds are you don't clean them very often or well enough. Even if you wash your hands thoroughly each time you used your phone, viruses and bacteria can still find their way to your device.
We realize your phone means a lot more to you than just being a convenient way to check your likes or messages. SONO® is the next generation of disinfection as it is recognized as one of the safest and most effective disinfecting ingredients available on the market.
These textured wet wipes are quaternary ammonium compound based with a low VOC formulation that is ammonia, bleach and phosphate free. They also don't contain harsh solvents, added alcohol or strong oxidizing agents making it safe for all surfaces. This means you don't need to wear gloves to use them, and they're not-flammable making them ideal for everyday use!
Remember, 80% of common infections are spread by hands and germs are everywhere – at home, in school, in the office, at restaurants, and everywhere you travel. Even medical facilities are not immune to these disgusting, illness-causing microorganisms. Germs thrive on our cellphones and laptops, doorknobs, keyboards, countertops, stair rails, elevator buttons, TV remotes, ATMs—and surprisingly—gas pump handles –items commonly contacted almost on a daily basis. Now you can use what hospitals and other medical facilities use and trust.
+read more about SONO® disinfecting products here now
+shop for SONO® disinfectant products here now
______________________________________________________________________________________________
Related Articles