Featured News - Current News - Archived News - News Categories
Disinfect, Deodorize & Sanitize Automobile Interiors
by mdsassociates
Fri, Apr 23rd 2021 08:00 am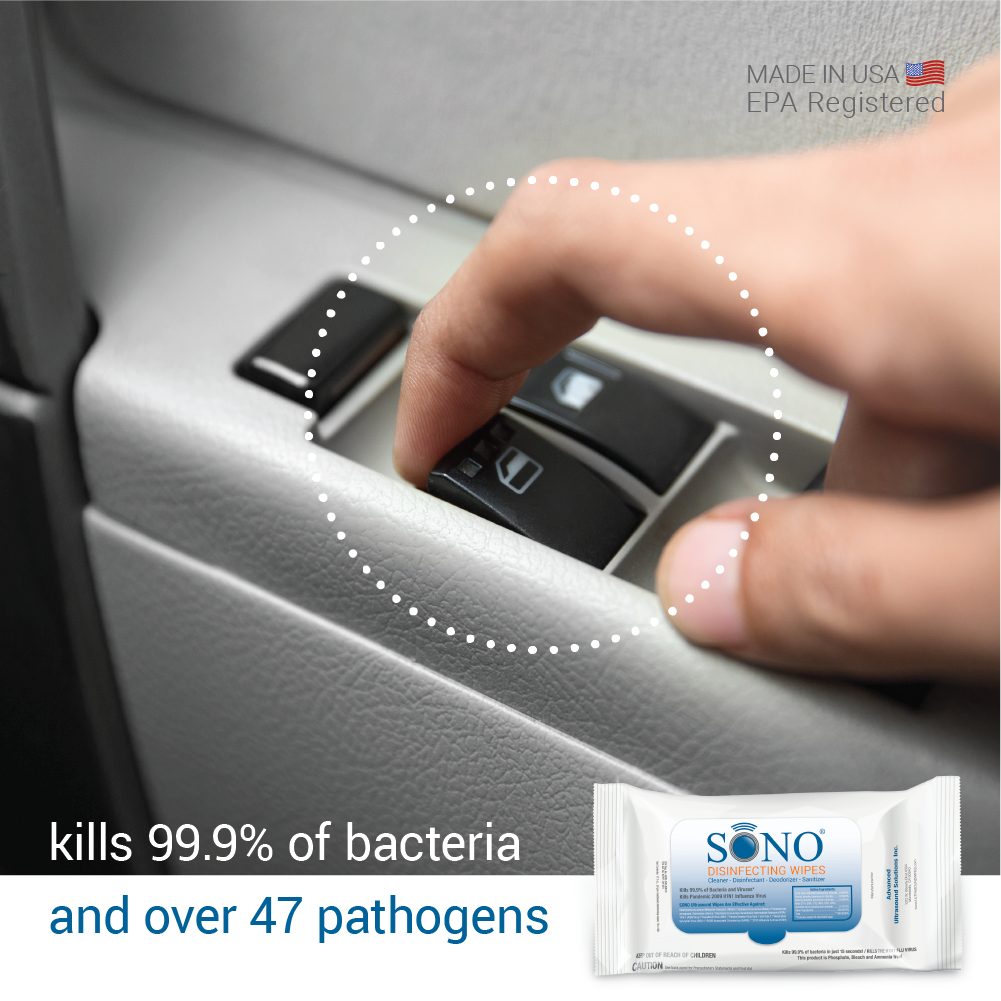 Commonly touched automotive surfaces breed germs but they're often neglected! Before the global health event, it was easy to put cleaning and disinfecting our vehicles off to another day, but disinfecting car regularly is a good habit to develop now.
Steering wheels, seat belts, door handles, fuel caps, window locks, gear shifters, keyless entry devices and touchscreen displays are some of the dirtiest surfaces to touch. Bacteria and viruses can easily travel from the hands onto these surfaces.
SONO® is the next generation of disinfection as it is recognized as one of the safest and most effective disinfecting ingredients available on the market. SONO® Hospital-Grade Disinfectants are recognized by the United States EPA.
Using a patented Hydrogen Peroxide technology, SONO® Disinfecting Surface Wipes are a broad-spectrum, one-step, medical-grade disinfecting wipe with a 4-minute kill time, a two year shelf life and 1 year expiration (once opened). These textured wet wipes are quaternary ammonium compound based with a low VOC formulation that is ammonia, bleach and phosphate free. They also don't contain harsh solvents, added alcohol or strong oxidizing agents making it safe for all surfaces. This means you don't need to wear gloves to use them.
SONO® Healthcare makes hospital-grade disinfection and sanitization products that are safe to use in homes and businesses. When you use SONO® Hospital-Grade disinfecting and sanitizing products in your business, you are letting your customers know you have their best interest at heart.
+read more SONO® Hospital-Grade disinfecting and sanitizing products here now
+shop for SONO® Hospital-Grade disinfecting and sanitizing products here now
______________________________________________________________________________________________
Related Articles