Featured News - Current News - Archived News - News Categories
Protect Personal Safety with Drinkable PPE
by mdsassociates
Tue, Jun 8th 2021 11:00 am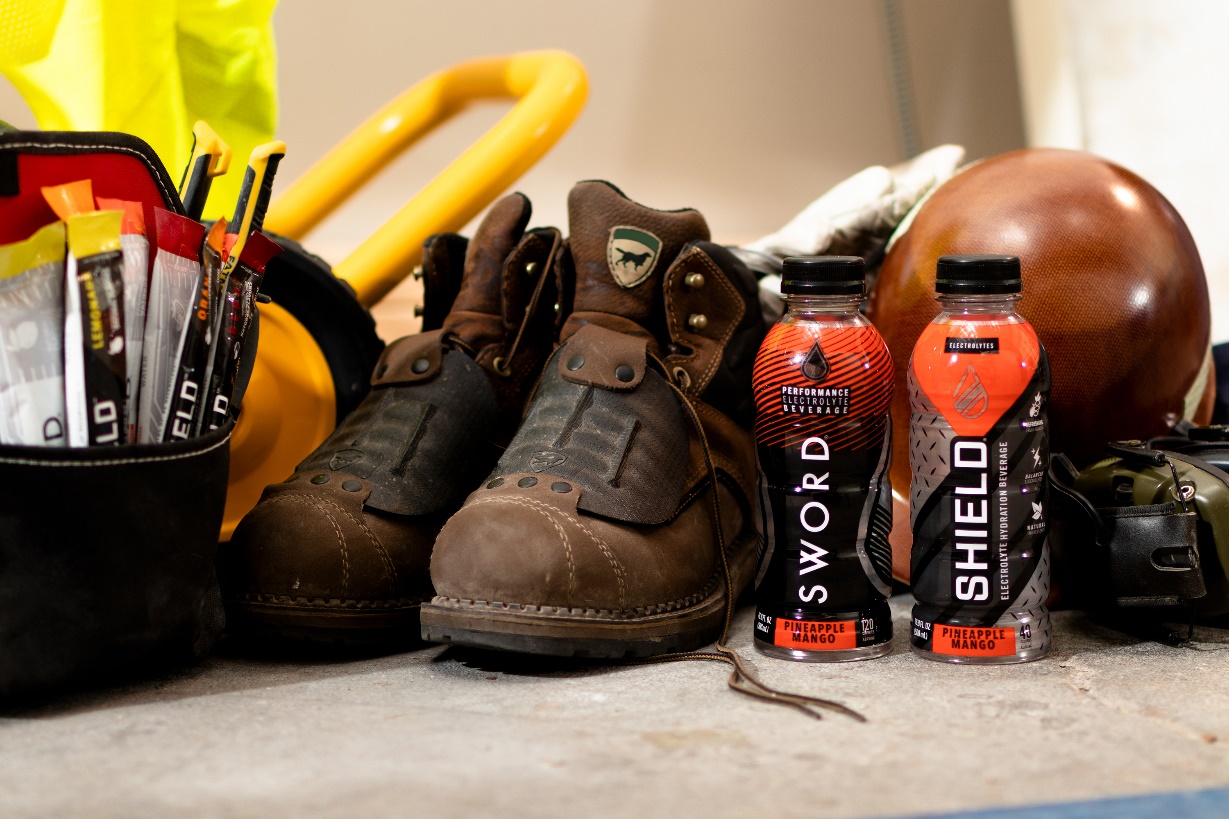 Protective clothing, hard hats, goggles, respirators and work gloves mandated by the government. These safety devices are required to be worn to protect the wearer's body or personal safety from on-the-job related hazards.
But why not apply the same logic to protecting the inside of your body? After all, hydration is vital to keeping your body working and healthy!
MADE IN AMERICA, SWORD® PERFORMANCE PRODUCTS HAS YOU COVERED!
Changing Natural Hydration Products Backed by Science - NOTHING Compares!
SWORD® Performance was founded with a purpose: use clean, natural ingredients to provide great-tasting, effective hydration to hard-working men and women everywhere.
Two product lines available: select SWORD® for when you're sweating and working hard; select SHIELD® for when water just isn't enough.
SWORD® is peak performance hydration to battle heat stress and fight fatigue when working hard.Hydrate faster and better than water, Sustain energy longer – lasts one hour, Reduce upset stomach, and Sodium electrolytes support blood flow, replaces sodium lost and helps regulate temperature.
SHIELD® is great tasting any time hydration when water isn't enough, or maintenance electrolyte hydration. All-natural, healthy alternative product, Maintain mental clarity, Reduce upset stomach with a Balanced electrolyte blend.
SHIELD® and SWORD® products are available in a ready-to-drink 16.9 oz bottle, convenient 16.9 oz single powder packs in all natural Orange, Lemonade, Pineapple Mango and Berry real fruit flavors. SHIELD® also available as FREEZE POPS.
Be sure to stay hydrated and protected with Drinkable PPE®!
+read more SWORD® Products here now
+shop for SWORD® Products here now
______________________________________________________________________________________________
Related Articles