Featured News - Current News - Archived News - News Categories
H2O: The Lifeblood of Peak Performance
by mdsassociates
Tue, Aug 24th 2021 08:00 am
Often overlooked, water is an essential nutrient and vital for life as it serves many functions:
Composes 75% of our brain and muscle volume
Helps regulate body temperature
Approximately 83% of our blood volume
Helps to carry nutrients and oxygen to our cells
Moistens oxygen for optimal lung function
Essential for fuel digestion and absorbtion
Helps the liver remove waste
Composes 22% of our bones
Cushions our high-impact joints
Protects and cushions our vital organs
The human body is comprised of primarily water. It is found in every aspect of our anatomy and is physiologically responsible for major roles in our normal function. The need for water is heightened when we work hard, particularly in the heat and humidity. If you're sweating or playing hard, it's important that you stay hydrated!
MAINTAIN PEAK PERFORMANCE!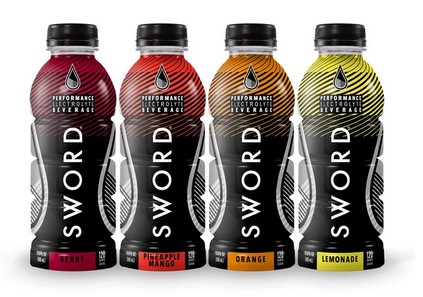 GET DRINKABLE PPE®
SWORD® Performance was founded with a purpose: use clean, natural ingredients to provide great-tasting, effective hydration to hard-working men and women everywhere.
From stadium lights to job sites, SWORD® Performance products is Drinkable PPE®! Specifically designed to work with the body to battle dehydration and physical fatigue so your staff remains safe.
Dehydration occurs when you're not getting enough fluids. Whether it's from exercising, hot weather, or an illness, dehydration can quickly become dangerous — no matter the cause. You can help prevent dehydration by drinking plenty of SWORD® Performance products throughout the day, but first you need to tap the link and …
+shop for SWORD® Electrolyte Hydration Drinks here now
+read more about how H2O is the lifeblood of peak performance here
_________________________________________________________________________________________
Related Articles