Featured News - Current News - Archived News - News Categories
Protex™ N95 Particulate Respirators are a Game Changer
by mdsassociates
Mon, Nov 8th 2021 08:00 am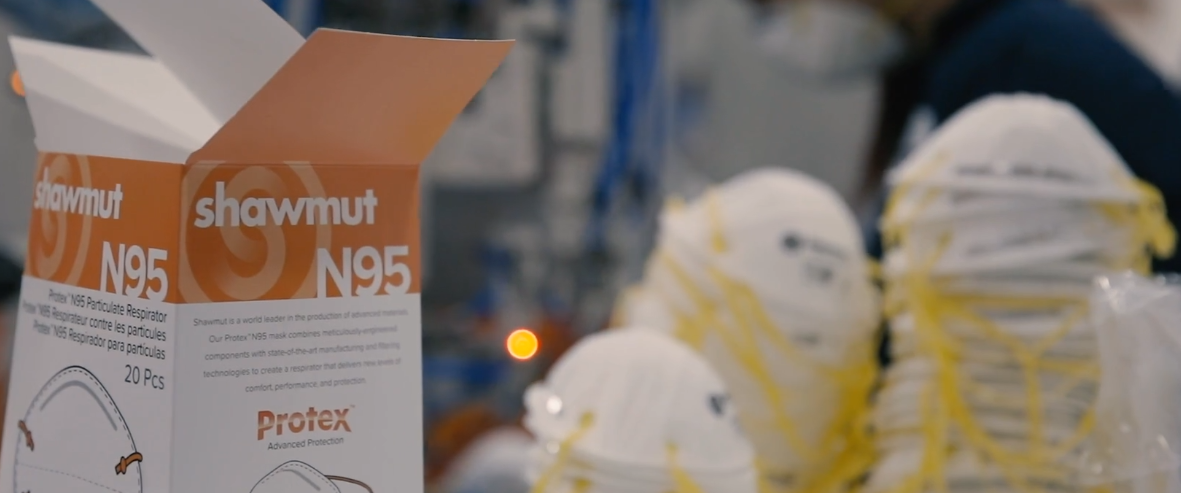 When the pandemic hit our shores, it immediately depleted vast inventories of N95 respirators. While the big boys like 3M™, Honeywell® and Moldex® were trying to keep up with a growing backlog or orders, a 100 year old trusted supplier of innovative textiles and engineered materials solutions saw an opportunity to enter the US respiratory safety market.
With plenty of capacity and a claim that their N95 is a superior product miles ahead of the competition, they skillfully engineered and launched Protex™ N95 Particulate Respirators in March 2021 with comfort, performance and fit in mind.
Designed, engineered and manufactured in the USA, these respirators feature patent-pending Protex ADC™ All-Day-Comfort System that's overcoming the user critiques that molded-cup N95 respirators are uncomfortable to wear for extended periods of time.
Protex™ N95 Particulate Respirator Model SR9520 features an integrated adjustable aluminum nose clip, ultrasonically welded straps, expanded force-curve elastic head straps engineered to fit a wider range of head sizes and viscoelastic polyurethane nose foam. All materials are latex-free and PVC free.
● Less air resistance – proprietary filtering technology exceeds N95 standards while allowing for lighter weight and higher breathability
● Cooler and fresher air inside the mask reduces humidity buildup
● NIOSH certified to have a filteration efficiency of 95% or greater for non-oil based particulates and aerosols of 0.3 micron
● Certified under 42CFR84 / TC-84A-9295
● Less pressure on the face for all-day-comfort and wear due to softness of the foam
● Foam provides less eyeglass fogging when shaped around the bridge of the nose properly
Comfortable against the skin, easy to breath and ideal for extended wear, the Protex™ N95 won't disappoint! But don't our word for it, tap the link….
+read more about Shawmut Protex N95 Respirators here now
_____________________________________________________________________________________________
Related Articles