Featured News - Current News - Archived News - News Categories
Shatkin First N95 Respirator Masks Now NIOSH Approved
by mdsassociates
Tue, Jan 18th 2022 07:00 am
USA Made NIOSH Approved KN95 Style N95 Respirators
There's something special happening in the "716 Corridor" of Buffalo New York! Known for many things such as chicken wings, four AFC Football Championships and the mighty Niagara Falls, the city of "Good Neighbors" is leading a
humanitarian effort to manufacture N95 disposable respirators during a global health crisis.
With NIOSH banning numerous companies for fraudulently selling inferior and counterfeit N95 respirators, it's important to ensure you are purchasing authentic PPE from a reliable source.
Pure Environments brand, by Shatkin F.I.R.S.T.®, is a domestic, round-the-clock manufacturing facility producing high-quality KN95 style disposable respirator face masks in Buffalo NY USA, just a short drive from our corporate offices.
After a long and tedious process, they are proud to announce that their N95 mask is now NIOSH certified making them the first approved manufacturing facility in New York State to receive NIOSH approval on their headband style respirator masks.
Pure Environments N95 disposable respirator face masks has been tested to ensure compliance to NIOSH requirements for both particulate filtration efficiency and exhalation and inhalation resistance qualification requirements. Pure Environments also manufacturers a (non-NIOSH certified) respirator similar to the model PESF-H with earloops as opposed to headstraps. The earloop version has the model designation PESF-E.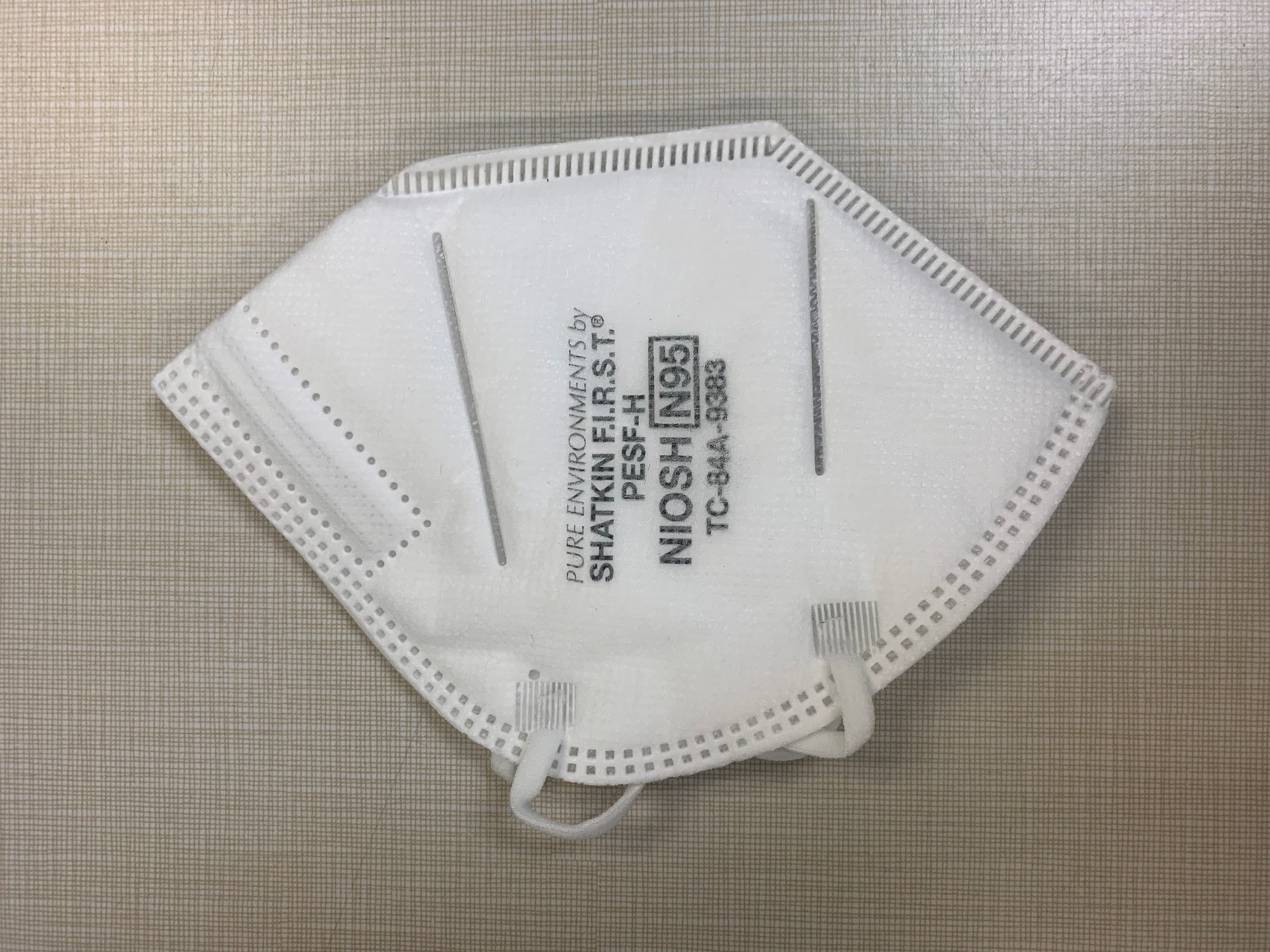 Pure Environments Mask Features:
5 layers of filtration, alternating polypropylene with cotton for maximum filtration, less heat and extended wear comfort.
99% filtration testing results
Ergonomic 3D contour design for comfort and easy breathability
Substantial breathing area allows for sufficient airflow circulation without touching lips
Individually wrapped to prevent contamination
Adjustable nose strips for optimal sealing
Vertical, flexible flat fold for easy storage
Ultrasonically welded headbands (and earloops)
NIOSH Certified (TC-84A-9383)
Pure Environments respirators can be personalized. For a minimal upcharge, these respirators can be imprinted with a company logo, school logo, team logo or personal message in full color.
Help us promote safety and inhibit the spread of COVID-19 in Western New York and throughout the United States. MDS Associates is proud to partner with Shatkin F.I.R.S.T.® and is a stocking distributor of Pure Environments brand N95 respirator masks!
Please contact MDS for a free sample and try one for yourself. When you purchase these disposable respirators you are truly supporting American workers and helping one of our local community businesses.
_______________________________________________________________________________________________________
Related Articles