Featured News - Current News - Archived News - News Categories
SHEILD® Zero is an Electrolyte Enhanced Water
by mdsassociates
Wed, May 11th 2022 07:30 am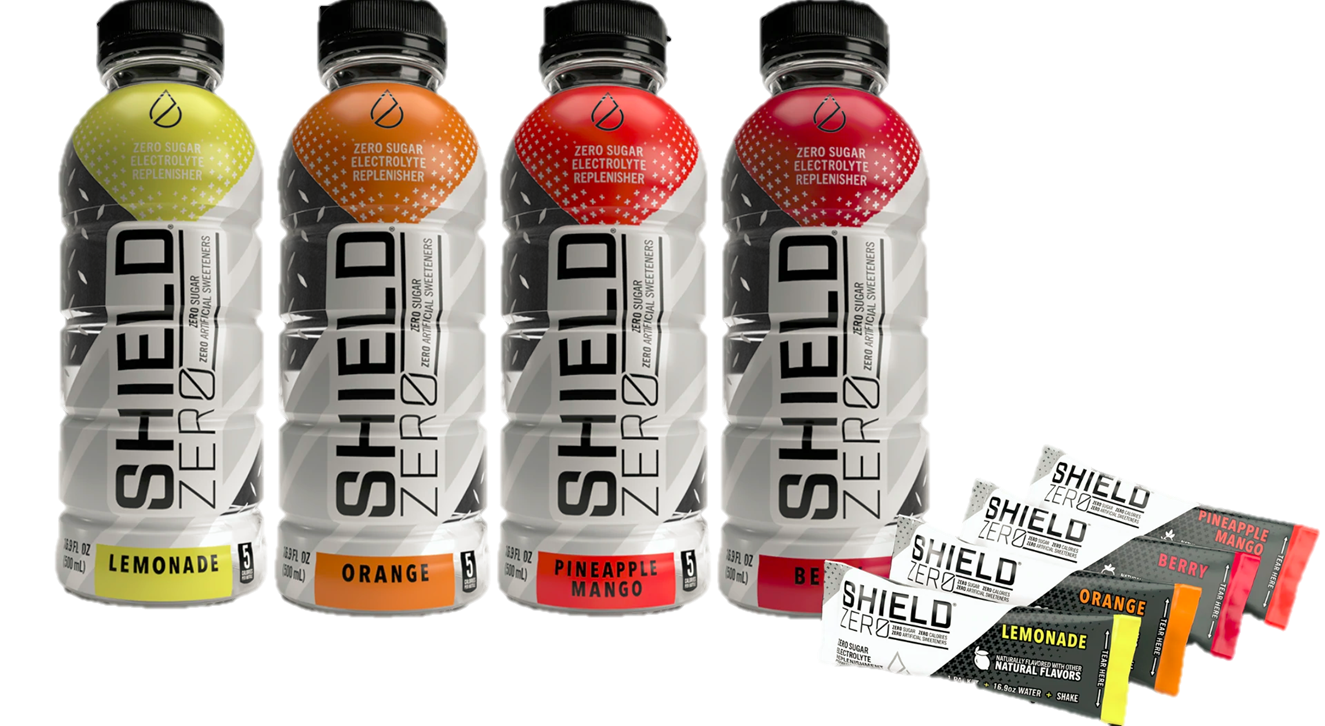 SHIELD® Zero - Sugar-Free All-Natural Electrolyte Enahnced Water
The human body is comprised primarily of water, which is found in every aspect of our anatomy and is physiologically responsible for major roles in our normal function. Staying hydrated is crucial for optimal health and the need for water is heightened when we work hard, particularly in the heat and humidity.
From the revolutionary, healthy electrolyte drink company, SWORD® Performance, SHEILD® Zero is specifically designed to work with the body to battle dehydration and physical fatigue so your staff remains safe.
Zero Calories, Zero Sugar, Zero Artificial Sweeteners, Zero Compromises!
When water isn't enough, SHIELD® Zero is a revolutionary hydration drink naturally sweetened from real fruit along with monk fruit, stevia and allulose to bring the natural flavors forward. Unlike many other sweeteners found in diet and 'zero' products, Allulose is an all-natural, plant-based sweetener with health benefits, that tastes like sugar with no aftertaste and it won't upset the stomach. It is Keto, Vegan, and Diabetic friendly with zero net carbs and zero calories.
From stadium lights to job sites and office settings, SWORD® Performance products are Drinkable PPE®. Their newest innovation, SHIELD® Zero is available in ready to drink bottles AND single serve powder mix packs.
----------------------------------------------------------------------------------------------------------------------------
Related Articles