Featured News - Current News - Archived News - News Categories
Non-Marring, Adhesive-Resistant Work Gloves
by mdsassociates
Wed, Aug 10th 2022 08:00 am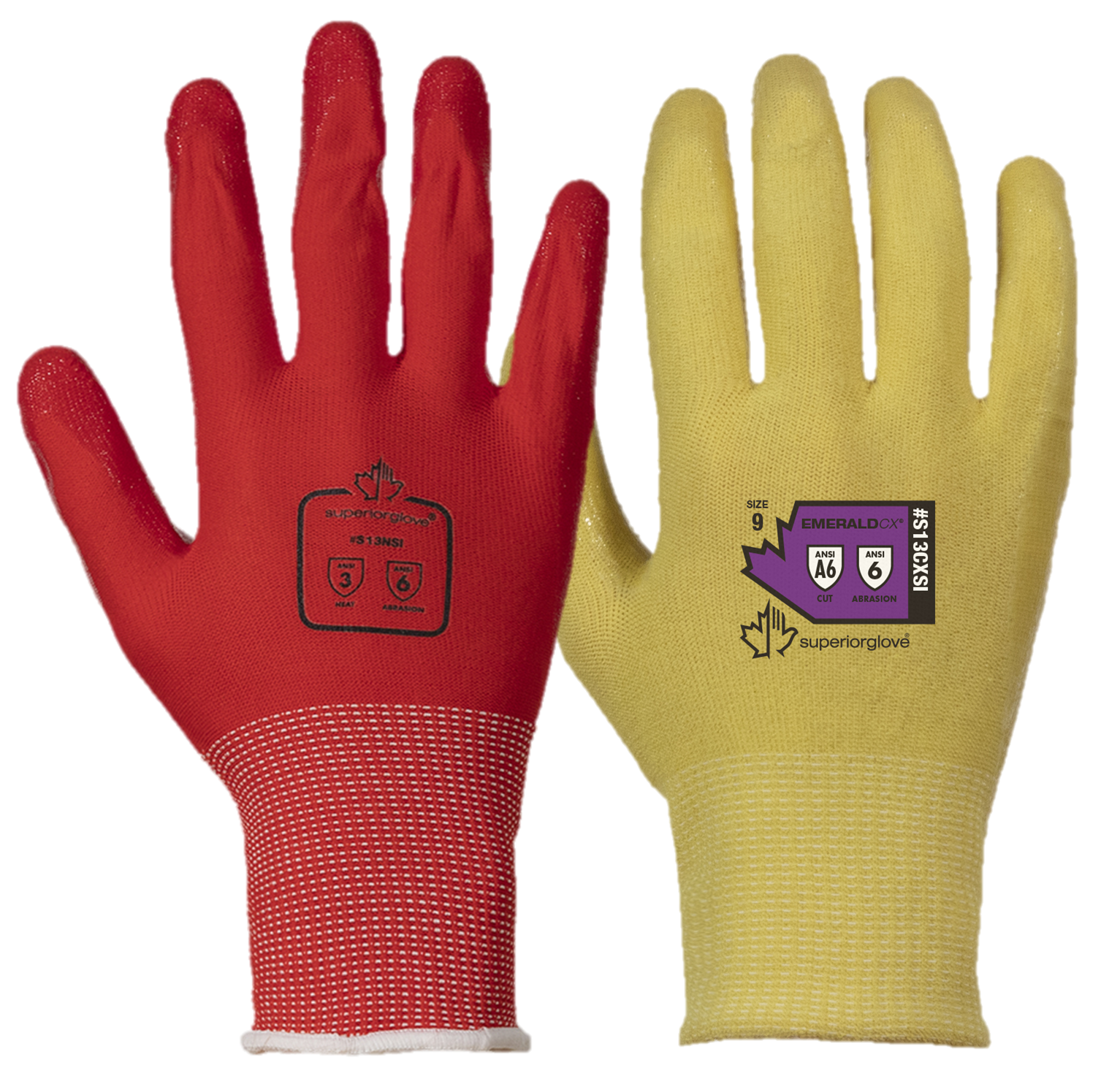 Working With Adhesives Causing A Sticky Mess?
Proper handling of adhesives is essential as it assures that the adhesive applied will have the best chance to properly perform and maintain the best appearance and strength. Skin oil and transferred skin contaminates can reduce the performance of adhesives and as such, single-use gloves are often worn to protect the process as well as the operator's hands. Unfortunately single-use gloves tear easily or become a tacky mess causing the wearer to change out many pairs of gloves throughout the day.
Superior Glove® Tack-Free, Non-Marring Industrial Hand Protection
Superior Glove® engineers love gloves and they have created two touch-sensitive heat-resistant work gloves that not only resist the stickiest of adhesives, but the non-marring, ultra-grippy clear palm coating also keeps work materials fingerprint-free!
Superior Glove® Emerald CX® Silicone Coated Gloves
Resists the stickiest of adhesives and repels other liquids
Ultra-thin seamless knit material provides outstanding sense of touch and dexterity
ANSI 360° level A6 cut protection resists the cutting edges of sheet glass and metal
ANSI level 6 abrasion resistance
ANSI level 3 heat resistance up to 200° C / 392° F
ANSI level 2 puncture resistance
Color yellow
Superior Glove® Dexterity® Silicone Coated Gloves
Resists the stickiest of adhesives and repels other liquids
Ultra-thin seamless knit material provides outstanding sense of touch and dexterity
ANSI level 6 abrasion resistance
ANSI level 3 heat resistance up to 200° C / 392° F
ANSI level 2 puncture resistance
Color red
--------------------------------------------------------------------------------------------------------------------------------
+ Learn more about Superior Glove® Tack-Free, Non-Marring Industrial Work Safety Gloves here
+ Shop Superior Glove® Emerald CX® Silicone Coated Gloves here
+ Shop Superior Glove® Dexterity® Silicone Coated Gloves
Related Articles