When Delicate Touch is Crucial, Select These Superior Touch® Gloves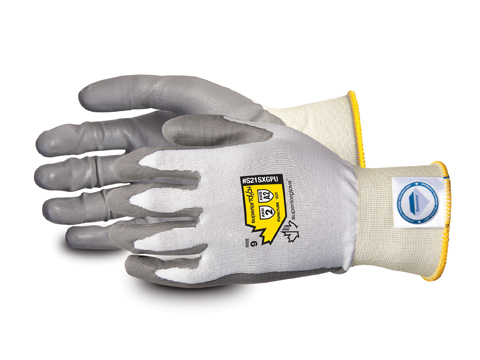 When people hear 'Industrial Work Safety Gloves', many have a tendency to think of protective gloves designed for jobs like construction, heavy machinery, landscaping, pneumatic tool operations or mechanical services.
I'll admit there are a wide variety of leather, knitted and anti-impact gloves designed for heavy job applications like these but on the other side are a whole lot of folks who require gloves at the other end of the protection spectrum.
For electricians, engineers, machinists, electronic assemblers, circuit board manufacturing, computer repair technicians the operators require something that when worn, is barely noticeable yet protects against light/medium cut hazards and puncture threats when manipulating small sharp parts or in contact with hot metal and shavings.
Bare skin and fear of contamination make wearing a glove a both a necessity and a requirement but there are very few glove styles available that capture these type of job environments - that is...until now!
Announcing the World's Thinnest Most Dexterous Cut-Resistant Glove Available!
When Delicate Touch Sensitivity is Crucial, Select These Superior Touch® Cut-Resistant Gloves
These S21SXGPU Superior Touch® Dyneema® Gloves by Superior Glove® provide amazing dexterity and bare hand feel. These seamless knit gloves are constructed with an ultra-light weight 21-gauge yarn made of Dyneema® which is cooler to wear, smoother and softer against the skin and boasts an impressive strength that is 15 times stronger than steel. Complimented with a soft polyurethane coated palms to provide added gripping power, they make handling or manipulating small parts more effective. They are ASTM ANSI Cut Level A3 Rated and ASTM ANSI Puncture Resistance Level 2 Protection Rated (Low).
Perfect for routine maintenance tasks, lab tasks, agriculture, research and development, material handling, forestry, pulp and paper, automotive assembly, small parts or delicate assembly, computer repair, circuit board manufacturing and medical implant manufacturing! But don't take our word for it, just hit the button and ...
Contact MDS to place an order or request volume discounts
Monday - Friday 8:30am - 4:30pm EST
+(800)274-4637 | +(716)668-4001 | info@mdsassociates