Put Your Finger

on

Entanglement Hazards!
If You Work Near Rotational Machinery, You Need These Specialized Tear-Away Gloves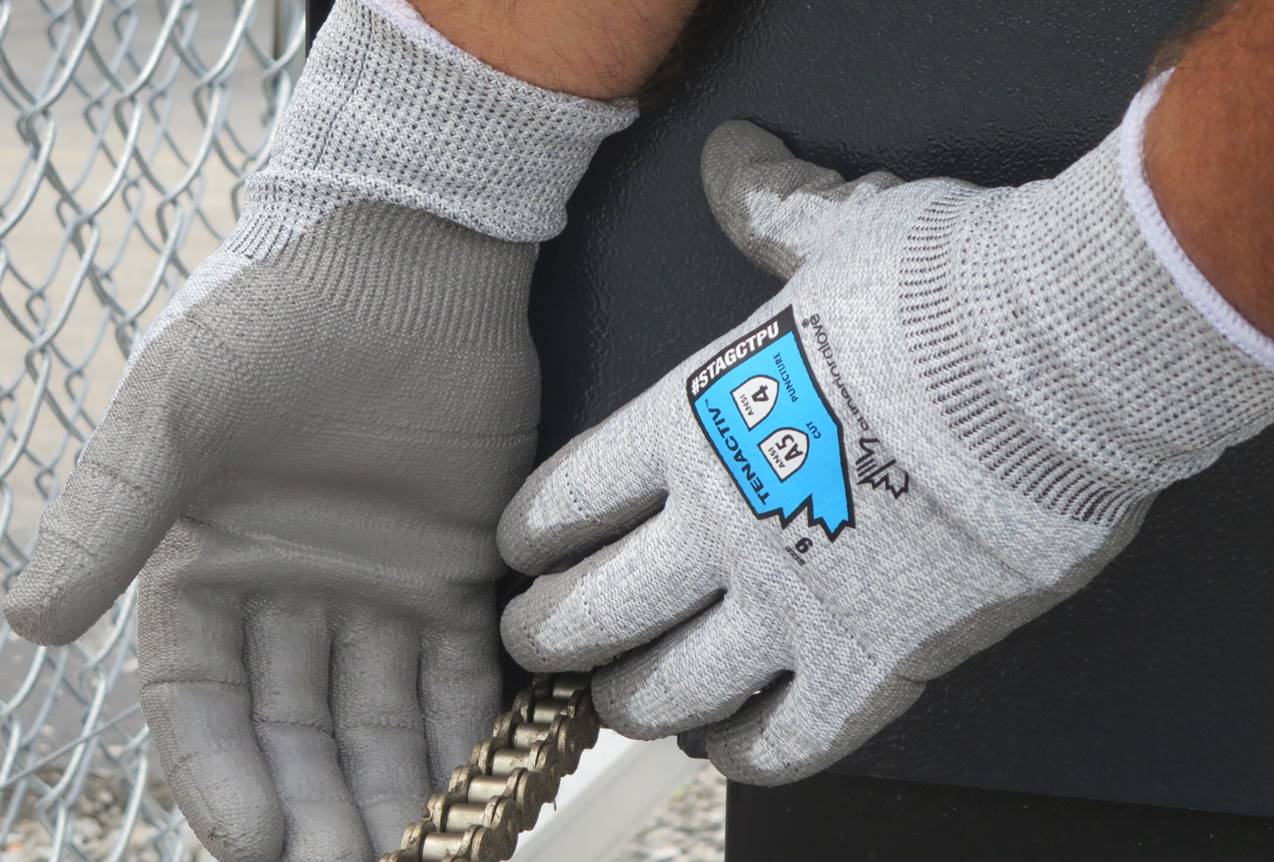 When you work in a manufacturing plant, personal protective equipment such as gloves can help protect the most essential tool for the job – the hands. Workers are susceptible to all kinds of injuries and work gloves often help protect the hands from industrial hazards such as heat, punctures, chemicals, cuts and impact bruises.
There is one situation in which PPE can actually lead to injuries instead of protecting the worker. Wearing gloves or loose clothing around major machinery with moving parts or rotational equipment is severely dangerous and should be reviewed due to the risk of entanglement.
Rotary equipment is used in numerous industries such as oil and gas, power generation, mining, HVAC, water and wastewater treatment, general manufacturing. Injuries from entanglement can take many forms and vary in severity. Fixed and portable machinery such as bench drills, saws, gear sprockets, lathes, grinders, conveyor belts, pulleys, paint-stirring machines, CNCs, and stump grinders are a few types of machinery that can end up entangling gloves or other loose clothing.
Injuries can range from bruises and cuts to broken bones, torn flesh and even the loss of fingers or limbs. These injuries can happen regardless of how experienced the worker is at using the machine in question, and regardless of whether the machinery has a guard on it. Loose clothing and industrial work gloves can easily slip under or around a guard and quickly become entangled.
OSHA Guidelines
According to OSHA, loose-fitting clothing should be avoided around machinery, and employers are responsible for maintaining safe "housekeeping practices" to avoid entanglement hazards. Some of these practices include:

Keep the area surrounding machines clean and clear of hazards such as oil, debris and other materials that put staff at risk for falling.

Keep the work area large enough to allow plenty of clearance around machinery.

Ensure employees are not wearing loose-fitting clothing, gloves, jewelry or anything that can become entangled in machinery.

Keep machines away from high-traffic areas, or any area where distracted employees may be in danger from the equipment.

Train employees about entanglement hazards, operating procedures, the proper and safe use of guards, and reporting procedures.
PPE such as work safety gloves can be an important factor in preventing workplace injuries and should be worn when they're appropriate for the task being performed. If the work situation requires that gloves be worn, they should be tight and form fitting and specifically chosen to reduce the risks of entanglement.
If you're required to wear protective gloves around moving or rotational machinery or equipment, you need to check out what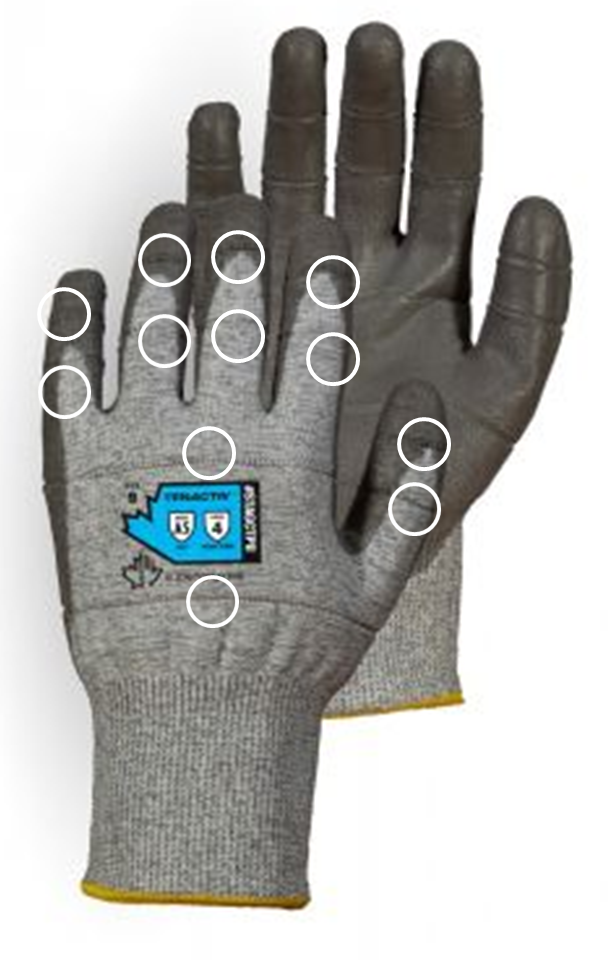 the glove engineers over at Superior Glove® have created just for you!
Work Gloves that Feature Tear-Away Technology.
Should a snag emergency occur, the #STAGCTPU TenActiv™ 13-gauge seamless knit work glove is designed to pull apart under tugging force allowing the operator the ability to quickly free his or her hand away from the destructive pulling force.
Strategically placed, these TenActiv™ work gloves feature 12 controlled tear-away zones designed to come apart in the event of snagging. The tear-away times are 3.5 seconds for palm, 1.5 seconds for thumb and only 1 second for the fingers.
Specialized Hand Protection
The tear-away points are made of a thinner zone of Nylon-Spandex material designed to tear apart when subjected to 500RPM and 7.38 foot-pounds. Other features of the #STAGCTPU TenActiv™ brand of work gloves includes ANSI cut level A5 resistance, ANSI level 4 resistance against blunt industrial punctures and a highly tactile polyurethane palm coating.
This new tear-away glove is specifically designed for working with rotational equipment. Featuring 12 strategically placed built-in zones, within seconds, the glove will tear-away under force to avoid snagging in fast-moving, hazardous equipment so you can protect the limbs that don't grow back. All you need to do now is tap the link and …
Orders. Questions. Volume Discounts.
+800-274-4637 | +716-668-4001 | Fax +716-668-4496 |

[email protected]
"We Want You to Return Home Safely Everyday"