A Glove Made

for

Nitrile Glove Shortages
A Viable Single-Use Glove Solution That Will Leave You Guessing If It's Nitrile or Vinyl!

The pandemic is plagued with worldwide shortages of single-use gloves such as vinyl, nitrile and latex gloves which are worn to protect patrons and staff against the spread of infection. From food service to construction, from healthcare to retail sales, consumers are even wearing gloves making them an essential part of our everyday lives.
Single-use gloves are beneficial when it comes to protecting the skin against chemicals, contamination or preventing disease transmission within the healthcare profession as well as food handling, law enforcement, cosmetology and dentistry. Disposable gloves keep everyone safer because they minimize cross-contamination or the spread of germs and bacteria. If glove shortages have you searching for a reliable and affordable brand of gloves, we have just the solution for you!
Despite soaring prices, demand for disposable nitrile gloves is soaring, and supplies now are desperately needed by dental universities, primary care offices, hospitals, nursing homes, prisons, psychiatric and disability facilities. The reopening of the U.S. and other world economies has made glove shortages even worse as it has increased demand due to heightened concerns about hygiene, safety and infection spikes. Concerns over fast spreading mutated strains will create even further havoc.
The increased demand for nitrile gloves has unfortunately introduced inferior gloves that are inconsistent in size, texture, have very high AQL's and often tear very easily when putting them on. In fact, there are gloves being sold in the U.S from countries with no previous glove manufacturing experience! If glove shortages, poor quality and high prices have you searching for an alternative latex-free glove solution, then check out this glove!
NOW IN STOCK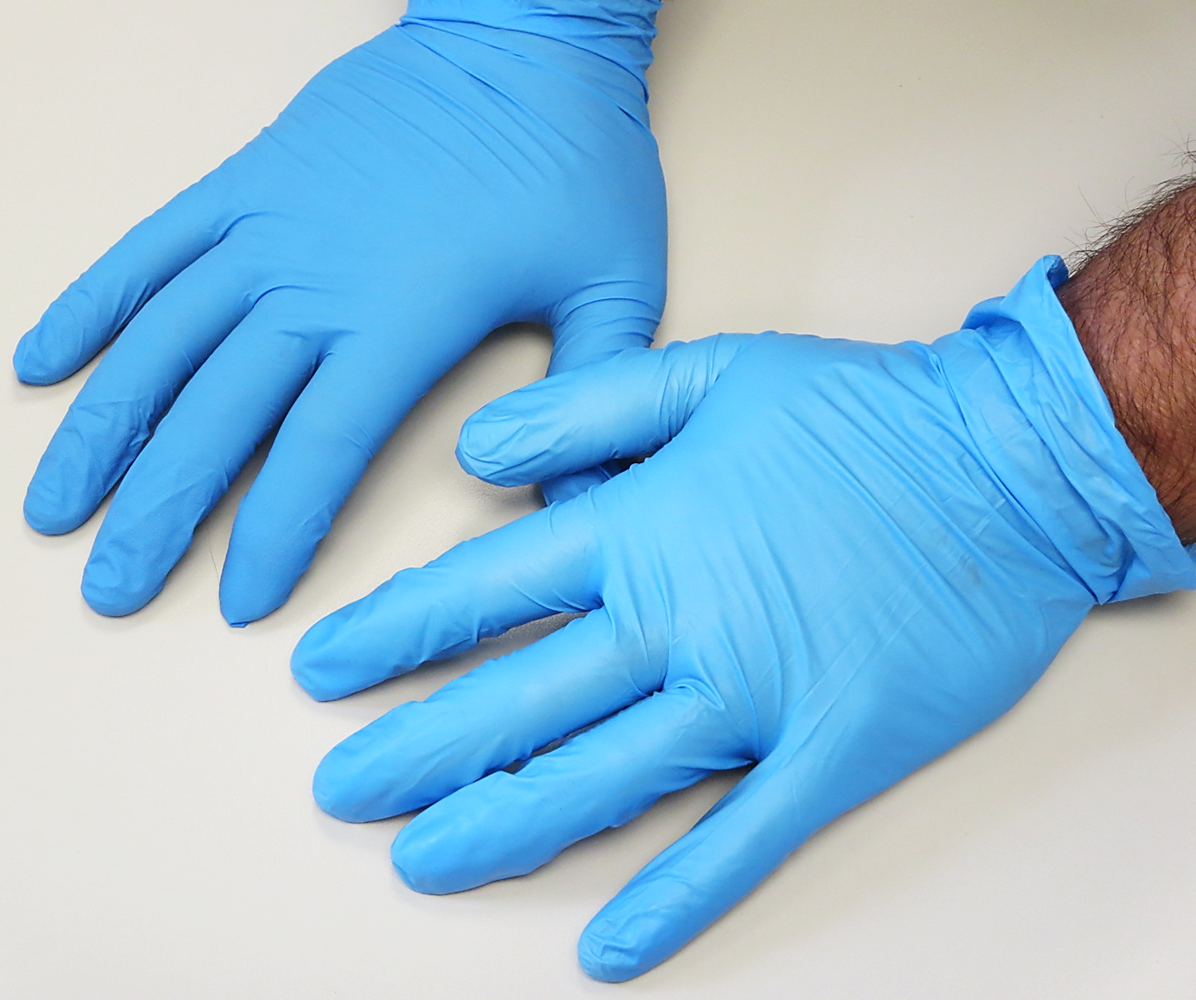 Despite record high prices and PPE glove shortages, MDS is proud to announce we can help you capture good value latex-free exam gloves from a leading glove supplier and priced to save your facility on glove expenditures.
Designed for professional glove users and constructed for these difficult times, this latex-free glove blends both nitrile and vinyl together that results in affordable and consistent disposable hand protection. In fact, this glove mimics nitrile so much that even the most experienced wearer may have difficulties telling which glove is 100% nitrile!
GREAT VALUE
These non-sterile Synmax Exam Gloves are 100% latex-free and designed for healthcare professionals but are also great for many general-purpose applications as well. Synmax gloves resist acid, alkali and oil and are FDA approved for use where fluid barrier protection for the hands is required. These powder-free examination gloves come packaged in color-coded boxes and cartons for easy size identification and inventory management. Synmax Vinyl Gloves are ambidextrous, 4-mil thick and feature a smooth textured finish for sensitivity and tactile feedback. Blue color is very popular in healthcare settings! Easy on/off.
Contact us today to learn more about how we can help you stay stocked with the supplies you need. You can start with your disposable gloves – just tap the link below and …
Orders. Questions. Volume Discounts. Samples.
+800-274-4637 | +716-668-4001 | Fax +716-668-4496 |

[email protected]
"We Want You to Return Home Safely Everyday"
*This glove runs on the smaller size-ask for samples