Preventing the Cross Contamination of Microorganisms in

Healthcare Settings
Hospitals and other treatment centers face the difficult task of accepting and treating sick patients while aiming to maintain an environment that prevents the spread of infection to other patients, staff and visitors. No one wants to go to the hospital, and certainly no one wants to get sicker while they are there. However, germs lurk throughout hospitals, providing the opportunity for individuals to acquire a serious hospital infection.
Unfortunately, healthcare-associated infections (HAIs) are common enough that anyone is at risk. If an infection doesn't kill you, it can cause a variety of unpleasant, sometimes difficult, symptoms, including fevers, shortness of breath, and headaches. It can also increase the time in the hospital, lead to a return trip back and prolong the recovery.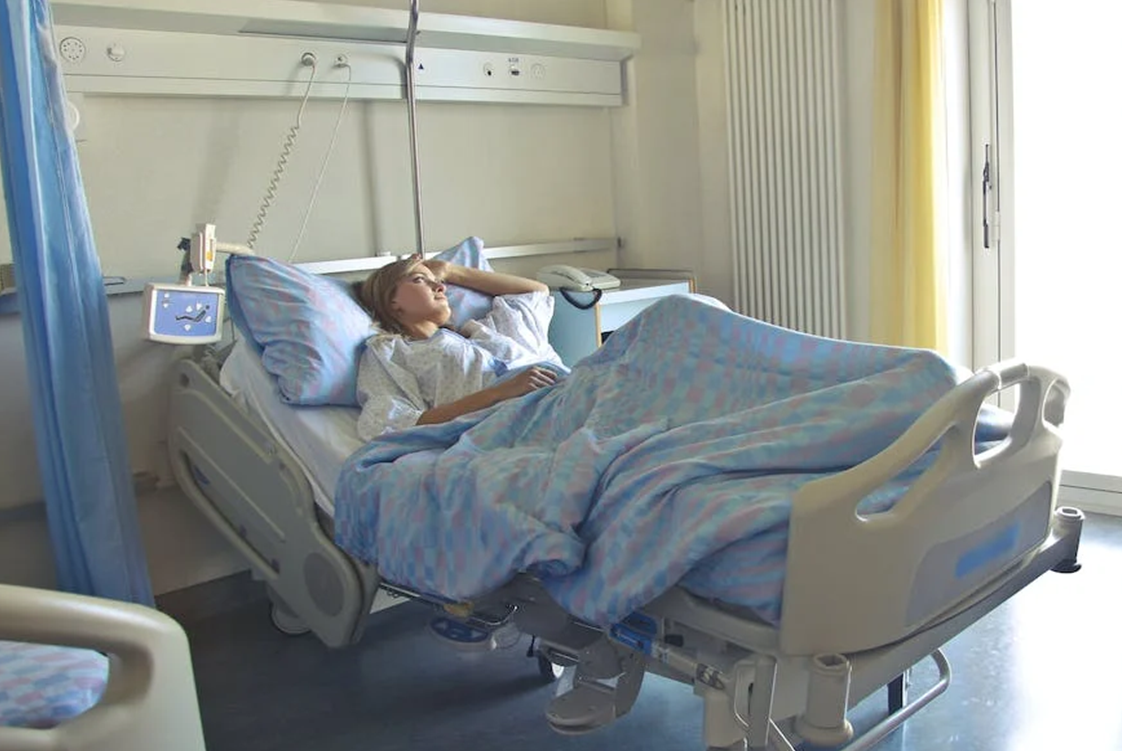 This task is not easy, and the risks can be serious. If hospital staff do not follow infection prevention protocols, it increases the chances of patients getting a healthcare-associated infection (HAI).
According to Centers for Disease Control and Prevention (CDC), on any given day, about one in 31 hospital patients will have at least one HAI. That amounts to roughly 2 million patients a year, 90,000 of whom die. Therefore, it's critical that facilities learn how to protect against infections that include urinary tract infections, surgical site infections, Pneumonia and bloodstream infections.
Germs can get into the body through contact with the eyes, nose, mouth, genitals, and/or open wounds. These germs can come through the air, or from the hands if they contact contaminated surfaces. Additionally, individuals can transmit germs to others if they touch an infected person or contaminated surface without properly cleaning their hands or changing out gloves afterwards.
HOT ZONES
Cross-contamination is defined as the transfer or phyiscal movement of harmful bacteria or other microorganisms from one person, object or place to another. Some obvious areas at high risk for cross-contamination include commonly touched surfaces like bedrails, computer keyboards, over-the-bed tables, commodes, exam instruments, doorknobs and faucets. Additionally, equipment that travels throughout hospital units, such as carts, food trays, imaging devices such as EKGs and portable ultrasounds, all can pose contamination risk if disinfection protocols are not consistently and accurately followed.
INFECTION PREVENTION BEST PRACTICES
To help increase the safety of patients and staff alike, it is important to identify potential areas at risk for cross-contamination and implement protocols to mitigate those risks. Below are best practices that you can follow:
Practice Proper Hand Hygiene: According to the CDC, in healthcare settings,

"handwashing can prevent potentially fatal infections from spreading from patient to patient and from patient to healthcare worker and vice-versa"

. Failure to perform appropriate hand hygiene is considered the leading cause of health-care–associated infections and spread of multiresistant organisms and has been recognized as a substantial contributor to outbreaks. When dealing with patient safety and reducing HAIs, proper hand hygiene is critical as there is much scientific evidence showing that microbes causing HAIs are most frequently spread via the hands of healthcare worker.
Cleaning and Disinfecting Protocols: The effective use of disinfectants is part of a multibarrier strategy to prevent health-care–associated infections. Noncritical medical equipment surfaces should be disinfected with an EPA-registered low- or intermediate-level disinfectant. Use of a disinfectant will provide antimicrobial activity that is likely to be achieved with minimal additional cost or work.
Proper Personal Protective Equipment (PPE): The importance of gloves, masks, and other personal protective apparel cannot be overestimated in preventing infection in healthcare settings. They, along with hand hygiene, are the first line of defense in preventing the spread of infection from person to person within healthcare settings. These can include a number of different combinations of gloves, masks, eye protection and gowns. In the case of gloves, to further mitigate risk to both staff and patients be sure to follow established protocols and inform staff of their potential limitations such as:

-Contamination can occur as a result of small, undetectable holes in the gloves

-Contamination may occur during removal of gloves

-Wearing gloves does not replace the need for proper hand hygiene

-Failure to remove gloves after caring for a patient may lead to transfer of microorganisms to subsequent patients

Implement Single-Use Products When Possible: In certain instances, there are single-use products that are disposed of after treating one patient that can help reduce the risk of cross-contamination among people and medical equipment. According to the CDC, "when contact precautions are indicated for patient care, use disposable patient-care items whenever possible to minimize cross-contamination with multiple-resistant microorganisms." Some, such as gloves, are more obvious than others. Examples of other items healthcare facilities can consider purchasing in single-use formats are single-patient stethosopes, pill cutters, leadwires as well as blood pressure cuffs.
With the proper knowledge, cleaning tools, and procedures, professionals have the ability to help and prevent the spread of infection

ensuring the health and well-being of your staff, patients and the loved ones who come to visit them

.

Prevention is just a click away. All you need to do now is spend some time and ...
Monday - Friday 8:30am - 4:30pm EST
● Orders. ● Questions. ● Volume Discounts. ● Special Requests. ● Samples.
+800-274-4637 | +716-668-4001 | Fax +716-668-4496 | [email protected]
"We Want You to Return Home Safely Every Day"