PATHOGENS DISPISE

OUR

SINGLE-USE SURFACE BARRIERS
A New Infection Control Trend
Medical imaging refers to various technologies that are used to view the human body in order to diagnose, monitor, or treat medical conditions. It is the best way for healthcare providers to quickly see what's going on inside the body without any harmful side effects or the need for invasive procedures such as surgery.
The most common types of medical imaging include X-rays, CT scan (computed tomography scan), MRI (magnetic resonance imaging), ultrasound and nuclear medicine imaging, including positron-emission tomography (PET). Each type of technology provides different information about the area of the body being studied or treated, related to possible disease, injury, or the effectiveness of medical treatment.
Medical imaging technicians are responsible for operating the machinery and gathering images through X-rays, ultrasounds and other equipment. These images are then forwarded to and reviewed by doctors and other healthcare professionals to diagnose or more closely examine medical issues, concerns or conditions.
PROTECTION
These diagnostic machines are important tools for our healthcare system and great care needs to be practiced to keep these expensive units functioning properly. It is also very important to practice good infection control and prevent cross contamination. Commonly touched surfaces or shared equipment such as probes, monitors, keyboards, control knobs and optical mice are prone to disease transmission.
"Computer keyboards are a dirty object. So is a computer mouse. In fact, studies show they can be dirtier than a toilet seat with as much as 3000 organisms per square inch."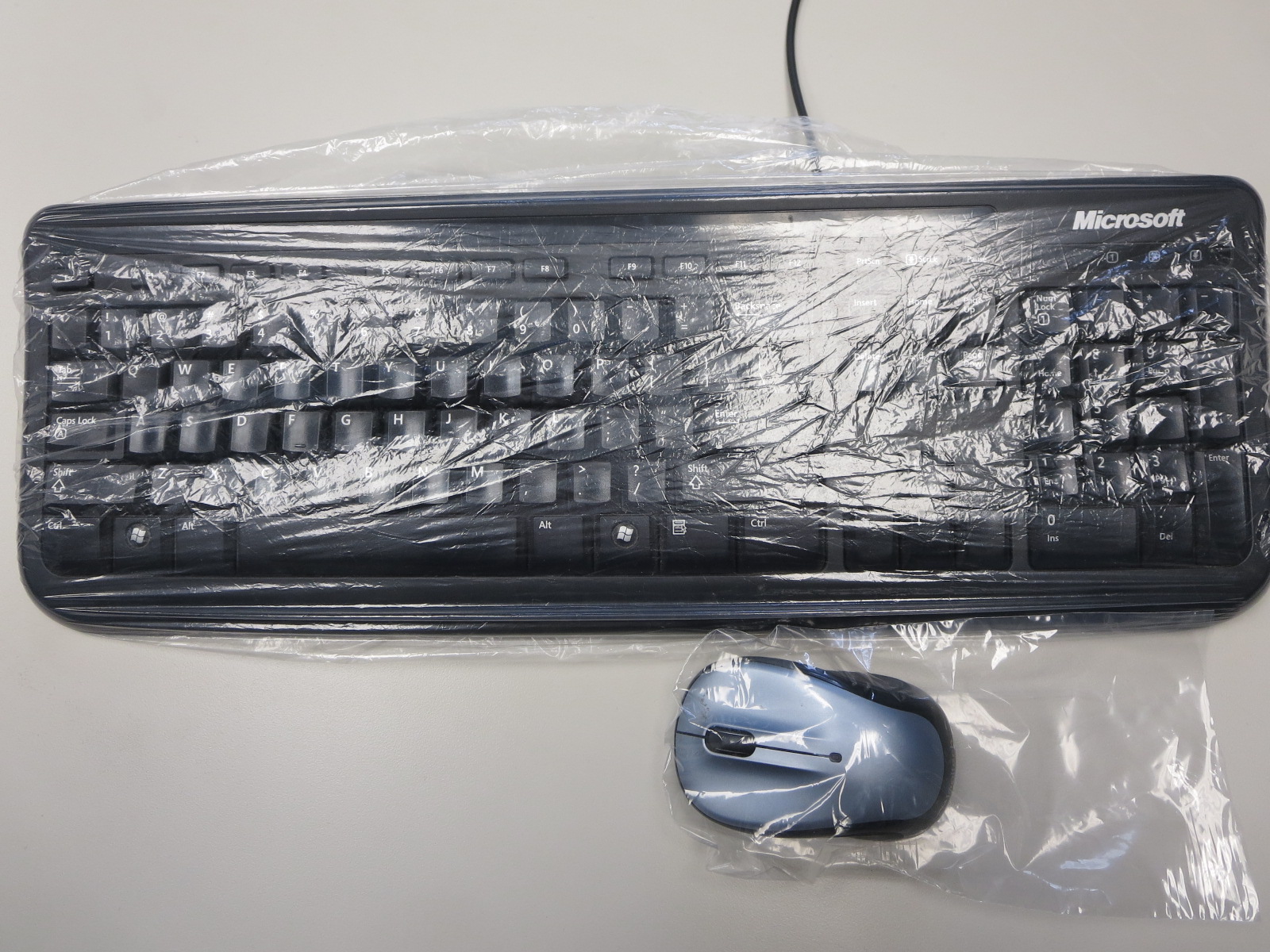 You may be asking yourself how can surfaces such touchscreens or computer keypads contribute to a potential health hazard? Well, daily routines contribute to this phenomenon as tablets, keyboards, pens and mouse devices are widely used and very often shared by several different people. With each keystroke or click, germs compound, multiply and cross transfer to other surfaces.
Preventing the spread of germs among technicians, doctors and between patients is a very important Infection-Control protocol. Surface disinfecting is an important aspect to Infection Prevention but harsh cleaning chemicals can potentially attack delicate surfaces, damage electronic components, ruin machinery and make individuals sick. This is where disposable surfaces barriers help. Infection Control Surface Barriers keep commonly shared surfaces clean and are visually reassuring to individuals!
PRODUCTS
Disposable barrier products provide visual cues that your staff cares about the cleanliness of their surroundings and that you take Infection-Control seriously. These simple yet highly effective disposable surface barriers are the newest trend in healthcare.
Single-use surface barriers include: elastic keyboard skins, perforated adhesive barrier sheets, chair covers, equipment drape covers, instrument sleeves, stretcher sheets, computer keyboards and mouse protectors, electronic cell phone and tablet covers, headrest covers and tray covers. Highly affordable and effective, they are designed to protect against liquid spills, germs, sprays, dust, food, oil, lint, finger prints, skin oils, grease and moisture.
EASY, QUICK, EFFECTIVE GERM CONTROL
Single-use infection control covers and adhesive perforated barrier sheets are quick and easy to use. They will not leave any unwanted residue and do not interfere with touchscreens functions such as typing, swiping, clicking or keyboard strokes. Disposable surface barriers eliminate the need to use dangerous and costly disinfectant cleaners and aerosol sprays saving you time and money. They are commonly used in hospitality establishments, dental offices, hospitals, tattoo salons and research labs.
Prevent infection transmission and elevate compliance easily and affordably! Shop our comprehensive line of low cost disposable infection control surface barriers and covers today. Tap the button and ...
+Free Shipping on Orders +$499
Orders. Questions. Volume Discounts.
+800-274-4637 | +716-668-4001 | Fax +716-668-4496 | [email protected]
"We Want You to Return Home Safely Everyday"