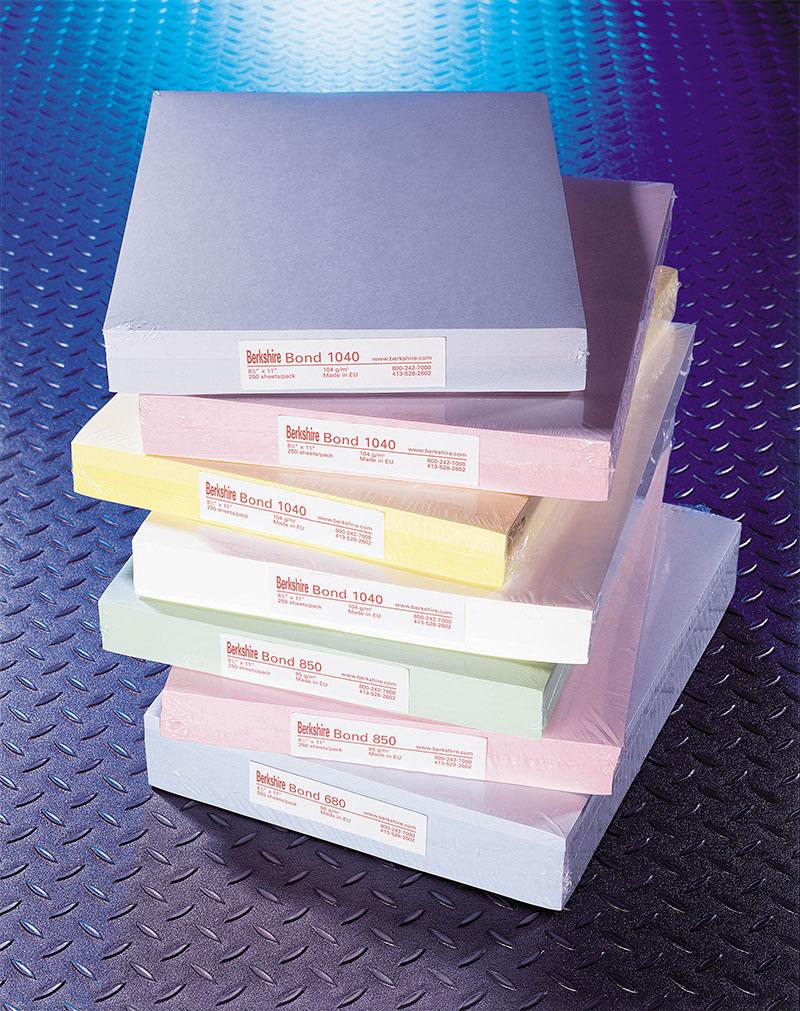 Paper Particles Can Render a Cleanroom Inoperable
Reduce the Risk of Particle Contamination in Regulated Environments with This Cleanroom Paper
A cleanroom is a controlled environment where concentration of airborne particles is controlled to specified limits. The cleanrooms are kept clean and their standard maintained by controlling and eliminating possible sources of contaminants generated by people, processes and equipment. To control the concentration of particles or particulates to specified limits, environments are controlled by set protocols and standards to personnel and products entering the cleanroom.
Contamination causes materials and surfaces to become soiled and this can affect or destroy product quality and potentially shut down a work cell. Identifying and controlling the sources of contamination is important and generally can be traced to indirect materials such as packaging materials, wipers, mopping supplies, tape and swabs.
PAPER FIBER CONTAMINATION
While most people don't realize it, bringing regular copy paper into a cleanroom environment is perhaps one of the easiest and common ways to contaminate and de-sterilize the area. Regular office paper is made of cellulose, or wood pulp/fibers and it sheds off a large number of particles into the air. While these particles are invisible to the eye, they are more than enough to compromise the health of a cleanroom. And the more a piece of paper is used, the more particulates it gives off.
CLEANROOM COMPLIANT
Selecting the proper paper becomes critical to the environment and to the task at hand. Operators often conduct experiments and product tests and need the ability to write or record data. As such, specially-formulated cleanroom paper is an essential part of every cleanroom environment.
Unlike regular paper, cleanroom paper is made from special low particulate filler and latex-coated fiber. Whereas paper made from cellulose particulates vary heavily with use, specially treated cleanroom paper is designed to give off as few particulates as possible, allowing it to be used safely with copiers and laser printers in sterile spaces.
BCR® Bond is a cleanroom paper that meets RoHS guidelines and is made with the purest-quality cellulose from specially selected forests and is specially coated to minimize particle, micro-organisms and fiber release. BCR® Bond can be gamma irradiated for use in sterile applications. It is also an excellent choice for writing, copying and printing within controlled environments and is compatible with all standard photocopiers and laser printers without jamming. Use BCR® Bond in:
Laboratories

Biotech Research Facilities

Aerospace

Electronics

Semiconductor

Circuit Board

Healthcare (USP 797)

Research

Biomedical Device Manufacturing
The smooth surface reduces surface particle contamination and retains ink and toner to reduce smudging. Each carton has full tracing and BCR Bond is double packaged for cleanliness. BCR® Bond Single Sheet Paper is suitable for EU Grade B/C/D - ISO Class 3–7 applications and available in three weights:
Heavy weight: 104 g/m² (28#), durable for double-sided and archival documents. +Available in blue and white colors here
Medium weight: 85 g/m² (24#), economical and durable for double-sided documents. +Available in blue, white, pink, green and canary colors here
Light weight: 68 g/m² (18#), economical. +Available in blue and white colors here
If you work in a regulated environment and concerned with the integrity of your workspace, then choosing the proper writing tools are essential. All you need to do is hit the button and ...
Orders. Questions. Samples. Volume Discounts.
Monday - Friday 8:30am - 4:30pm EST
Toll-Free +800-274-4637 | +716-668-4001 | [email protected]