BRANDS

THAT

IMPACT YOUR BRAND

&

OPERATIONS
As the cannabis and organic food industry continues to evolve, it's important that growers, harvesters, processors and owner operators find new innovative products to manage and market their business and brand to maximize sales. MDS provides innovative products and solutions that are very popular among the organic and vegan food markets and trending among the cannabis industry for its healthiness and simplicity.
From biodegradable gloves to compostable containers and humidity regulators, our innovative products can impact your branding, increase profitability and reduce landfill waste. Praised by consumers, many of these products often become conversation topics!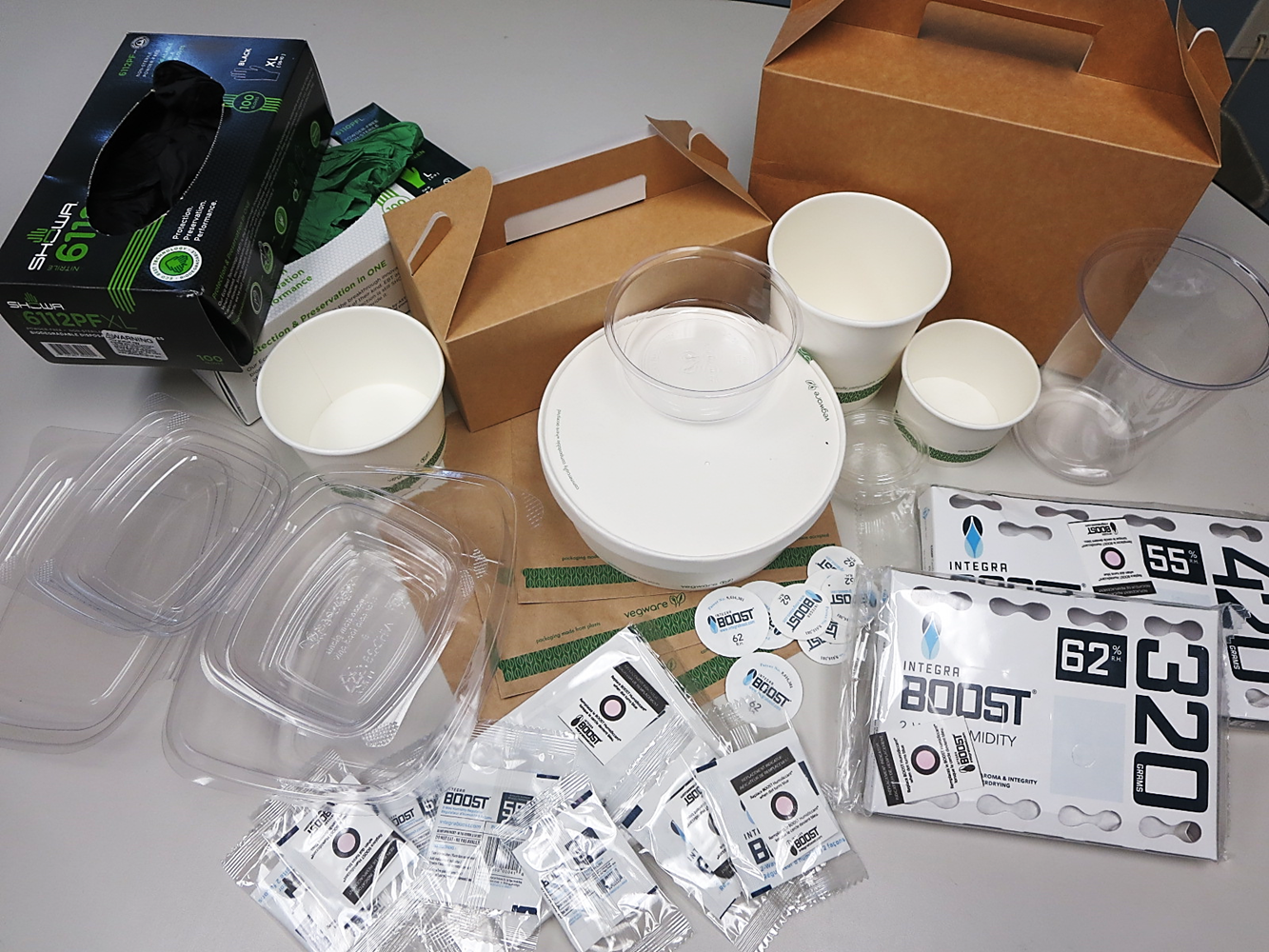 COMPOSTABLE
ECO PRESENTATIONS
Merchandising your cannabis or organic products not only enhances the customer experience, it creates a professional image and maximizes sales. Compostable packaging made from plants not plastics provides differentiation and adds impact. Trending in dispensaries for its styling, simplicity and healthiness many are replacing glassware and products made from polyethylene and converting to the following high quality FDA-compliant PLA plant-based compostables instead!
Double the Impact! Customize with your slogan, logo or message in your favorite color(s) OR add a compostable "+Made from Plants Not Plastics" sticker to our pots, containers or Kraft products below!
---
ECO

FRIENDLY

PRODUCTS
---
HUMIDITY
CONTROL
Preserving or curing the medical qualities, aroma and taste of fresh buds and edibles alike is critical to profitability and customer satisfaction. Removing airborne moisture and maintaining optimal humidity is a critical aspect for growers, processors patients and dispensaries. Desiccants and two-way humidity regulators eliminate the guessing with a hands-free technology designed to maintain the perfect environment.
---
HAND PROTECTION
Gloves are worn to protect products and operators from cross-contamination and/or occupational hazards. Unfortunately millions of gloves end up in landfills each year where it takes 100+ years to breakdown. Not anymore! MDS has biodegradable nitrile gloves and work gloves perfect for growing, harvesting and handling.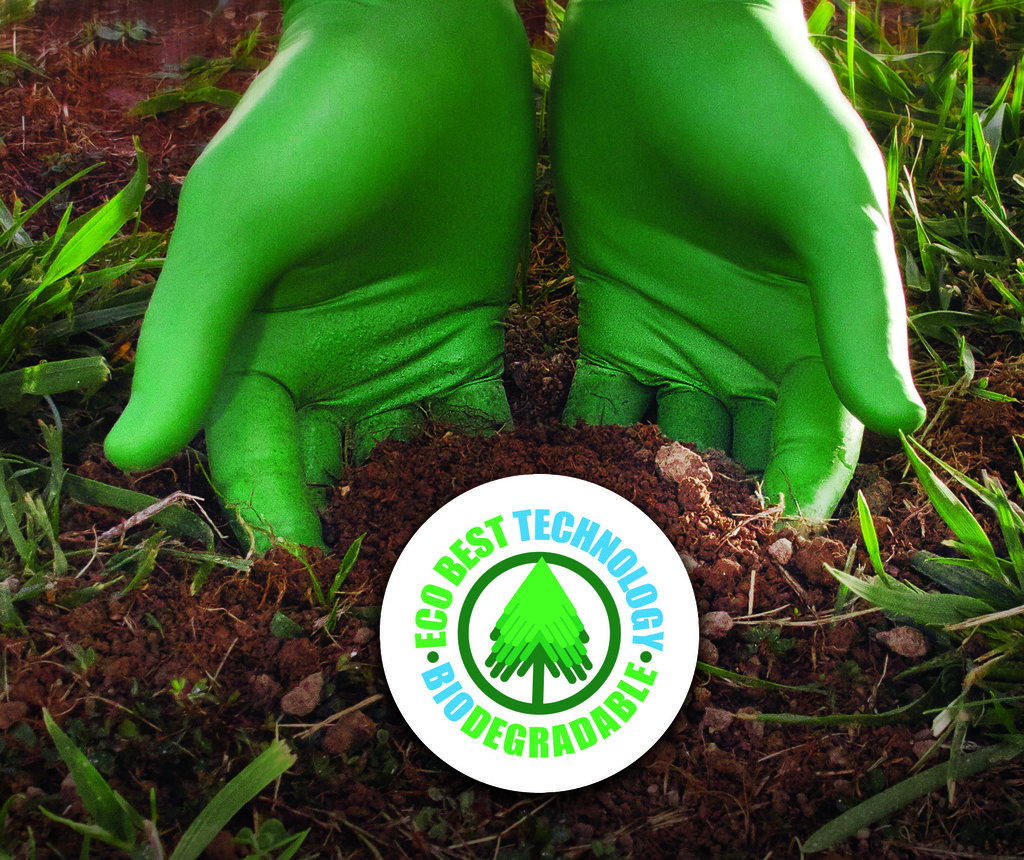 BIODEGREDABLE GARDENING WORK SAFETY GLOVES: Ideal for gardening, the S15NT Dexterity® NT Biodegradable Grip Gloves from Superior Glove® are made with a seamless 100% cotton string knit shell that features a 100% biodegradable nitrile palm coat grip. ANSI Puncture-Resistant Level 2 Rated and ANSI Level 4 Abrasion Resistant Rated, these +Dexterity® industrial work gloves are available here
BIODEGRADABLE

LATEX-FREE NITRILE GLOVES:

Crafted with SHOWA's revolutionary Eco Best Technology® (EBT), it is the breakthrough innovation that makes these GREEN-DEX™ and

N-DEX® nitrile gloves

fully biodegradable, sustainable and the first of their kind. These abilities have been validated by independent certified laboratories using SSTM international test methods (ASTM D5526 & ASTM D5511) which has confirmed that 20% of these gloves will biodegrade in 160 days with full biodegradation within 1-5 years! Shop for disposable black colored

+N-DEX® nitrile gloves here

or, shop for the green color

+GREEN-DEX® nitrile gloves here.

COMPOSTABLE

HANDLER GLOVES:

Useful in food service lines, deli counters and other high volume applications, these

compostable Handler Gloves

are also ideal for handling herbal medicines and food products. Used for light duty tasks that require frequent glove changes, this low-priced glove has a loose fit design for easy on/off. You can view or

+purchase these compostable handler gloves here.
If you want your cannabis manufacturing or retailing business to succeed, you need to create a strong and recognizable brand identity. MDS offers high quality, affordable packaging products and accessories that you can use to strengthen your brand and create a great first impression on your consumers. With products that range from degradable carry bags and compostable pods to protective gear and humidity regulators, we can help your brand grow. Now all you need to do is
Orders. Questions. Volume Discounts. Special Requests.
+800-274-4637 | +716-668-4001 | Fax +716-668-4496 | [email protected]