Transporting or Storing Water-Damaged Vehicles?
Place Cargo Dry Desiccants Inside Water Damaged Vehicles to Wick Moisture from Interior Materials.
Floods, storms, heavy rain and the like are not always avoidable and while individuals are likely to escape a storm, their car might not be so lucky. In fact, Carfax estimated that in 2021, over 387,000 vehicles on the road had been previously flooded to some degree.
---
Automobiles can get water damage from a deteriorated door or window seal, driving through a flooded underpass or from an open window, door or sunroof and it is important to avoid moisture damage as it can have a deadly effect to an automobiles's interior compartment.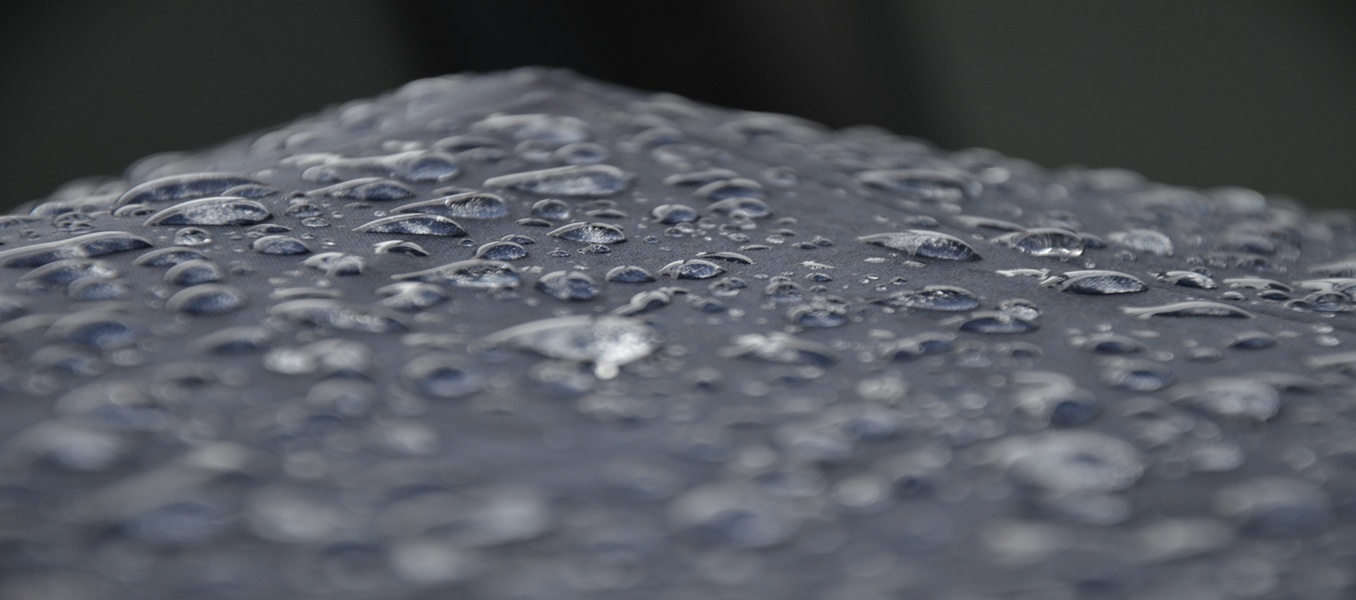 A FLOOD OF FLOODED CARS
Thousands of automobiles are damaged or destroyed by floods every year but not all those vehicles end up in a junkyard. Most water damaged vehicles will be scrapped, recycled or broken down for parts. Some cars will be "totaled" and then sold at a salvage auction to junkyards and vehicle rebuilders throughout the country. The degree of water damage will ultimately dictate the path of the damaged vehicle.
It is imperative to dry the vehicle's interior as soon as possible. Moisture in the cabin can lead to corrosive rust, odor, mold or mildew all of which could cause more prolonged issues later down the line. To combat water damage inside a car, wet/dry vacuuming and electric fans are a great way to dry the interior. When this step is completed and the car is ready to be sealed closed for transportation or storage, we recommended the use of an industrial desiccant as it can help revive a car from water damage.
DESICCANT TECHNOLOGY
A desiccant is a drop-in pouch or packet filled with non-toxic absorbing granules designed to regulate humidty, condensation, airborne moisture and induce or sustain a state of dryness in any environment inside its sealed vicinity to prevent mold, mildew or corrosion.
PROTECTING GLOBAL COMMERCE
Desiccants are an important component in protecting products as the pass through global supply chains. These high performing and powerful moisture absorber packs and are used every day worldwide inside oceanic shipping containers and secondary packaging to protect, preserve and prolong delicate products from environmental conditions that lead to product deterioration or destruction. They're also awesome for drying the interior cabin of motor vehicles, marine vessels, car transporters and so much more!
INVISIBLE ACTION & PROTECTION
Sometimes when a car suffers cosmetic damage to its interior cloth, wood, leather, vinyl, and other materials, the critical component to fixing this type of damage is to let the car dry out. Cleaning and drying a flooded car can be a difficult and time-consuming process that could require several days to completely dry. Desiccants are a great way to continually wick dampness from sealed cabin interiors when fans are no longer an option. Simply place the appropriate number of pouches throughout the cabin, close all doors and windows and transport or store the vehicle.
Cargo Dry is Consistently Ranked Among the Highest Performing in the Moisture Absorbing Industry!
SET IT & FORGET IT! CARGO DRY PROMOTES FASTER DRY TIMES TO PREVENT THE GROWTH OF MOLD & MILDEW
Cargo Dry is a commercial grade desiccant specifically formulated to absorb 158% of its weight in moisture while helping to regulate humidity levels to prevent mold, mildew and corrosion to the treated contents for 60-90 days. Cargo Dry is also environmentally friendly, non-toxic, contains no hazardous materials and can be disposed as normal waste.
Cargo Dry desiccants are available in three formats:
+Cargo Dry Plus Strip Packs consists of a three heat sealed Tyvek® bags in a strip format containing 1000 grams. It's secured within a 36-inch long perforated cardboard dispenser, riveted to a convenient plastic hook that is easy to hang in any container or on cabinets, doors and more. One unit treats 108 cubic feet area (4-1/2' x6 'x 4-1/2' +/-). One master case (6 strip units) effectively treats a 20' GP container.
+Cargo Dry Paks 500 gram pouches

are designed to be placed and spaced throughout. This desiccant is packaged in Dupont Tyvek® pouches and packed 30 units to a poly lined carton. One unit treats 36 cubic feet area (3' x 4' x 3'). One master case (30 units) effectively treats a 20' GP container.

+Cargo Dry Saks 1500 gram sacks

feature rope ties that enable units to be hung but can placed and spaced throughout. This desiccant is packed 10 units to a poly lined carton. One master carton (10 packs) effective treats a 20' GP container. One unit treats 108 cubic feet area (4-1/2' x6 'x 4-1/2' +/-). One master case (10 units) effectively treats a 20' GP container
PRESERVE, PROLONG, PROTECT
Before you transport or store that water damaged vehicle, be sure drop a few pouches of Cargo Dry to the compartment and trunk areas to continually wick moisture across town, across the country or across the planet! Cargo Dry will continually manage moisture and induce or sustain a state of dryness within sealed automotive cabins to inhibit the formation of mold, mildew, rust, and corrosion easily and affordabl. Jjust tap the link to leave moisture problems behind ....
Large Volume Discounts. Questions. Orders. Samples.
Call or Click
Monday-Friday 8:30-4:30 E.S.T.
+800.274.4637 | +716.668.4001 | [email protected]