Moisture Adsorbers : Desiccant Information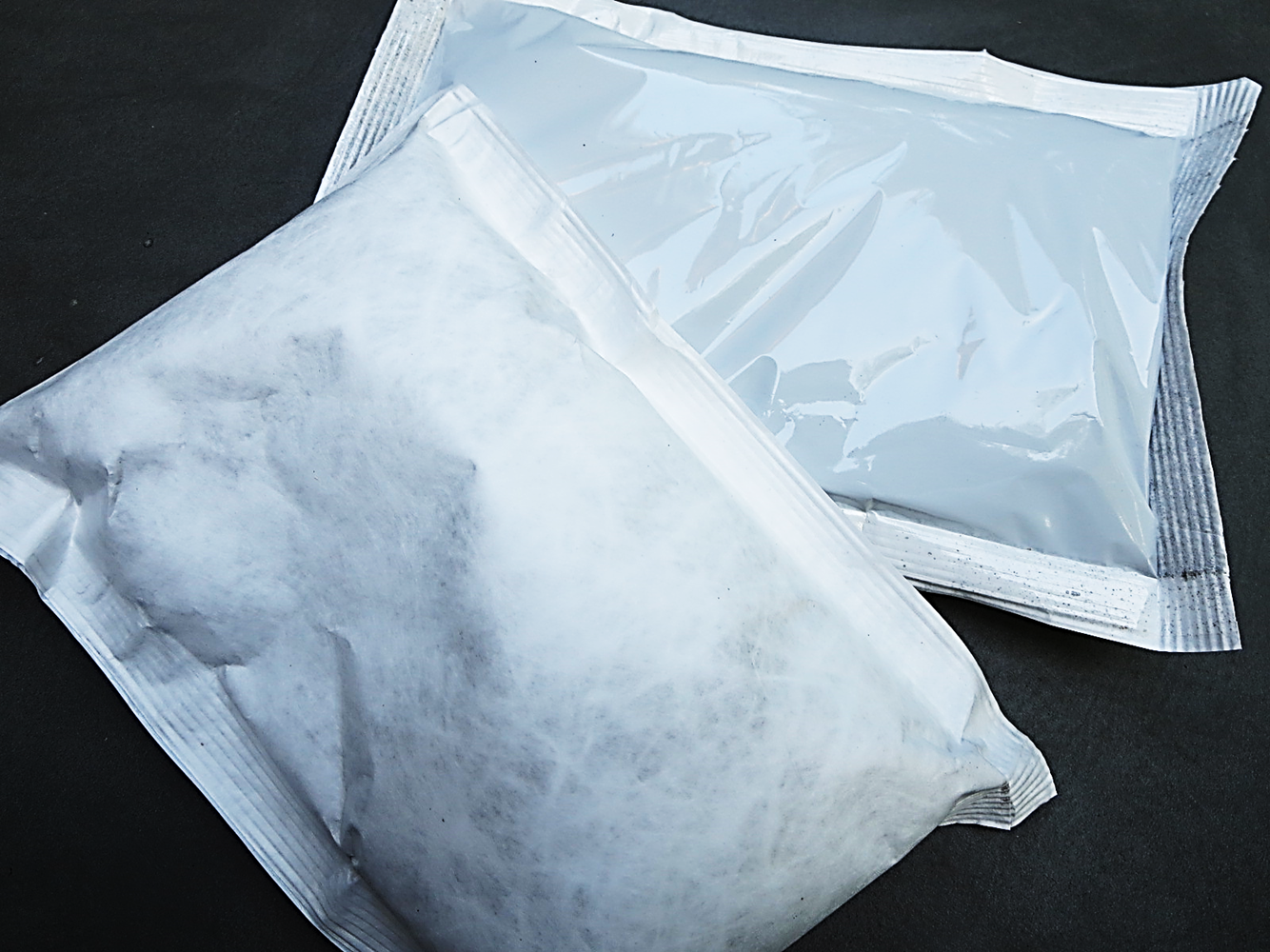 Considered a desiccant, drop-in pouches regulate moisture and sustain dryness. They are designed to absorb condensation or "cargo sweat" inside international oceanic shipping containers and secondary packaging to prolong, protect and preserve supplies or delicate items along the supply chain.
Typically heat sealed, pouches are filled with a proprietary blend of non-toxic moisture absorbing granules that induces or sustains a state of dryness in any environment inside its sealed vicinity.
WHY DESICCANTS ARE USED
Desiccants are commonly encountered in the transportation, shipping and secondary packaging of pharmaceutical, electronics, food and manufacturing industries as a way to prolong, preserve and protect items against mold, mildew and corrosive rust damages.
HOW TO USE DESICCANTS
Desiccants are very simple and quick to use. To activate, remove the desiccant from the outer packaging and place inside the container, carton or other packaging Place an appropriate number of pouches throughout the area to be treated and seal shut.
SAFE FOR ALL SURFACES
Our moisture absorber pouches are FDA food compliant, non-corrosive and safe for all surfaces and fabrics. You can place our desiccant pouches directly the surface or you can tuck the pouch inside the optional protective cloth bag or netting. Our cloth bag will not affect the moisture absorbing technology and it can either be hung or placed directly on a surface. At no time during the treatment cycle will they ever leach, drip or create water by-product and they do not have to be removed when using a vehicle or boat.
PERFORMANCE FEATURES
/
DISPOSAL
A fresh absorber pouch is designed to attract, capture and convert moisture preventing potential mold, mildew or corrosion damages to sealed interiors up to 60+ days (depending on humidity). Our innovative pouches automatically shut "off" and turn "on" only in the presence of moisture which influences the duration. We advise (if possible) to periodically check the pouches around 45 to 60 days to insure peak protection. When the desiccant has reached its capacity dispose safely in trash.
Helpful Hints
If you need to store or protect items beyond the 60 day threshold, simply add a few more bags to the treated area!

Our desiccants are air activated and it's very important to keep any unused desiccants air tight. A moisture barrier or vaccum seal bag is preferred.

To insure peak protection, if possible check pouches during hot, humid weather or when temperatures are regularly flucuating
Designed specifically for your application.
Browse our fluid containment category for more desiccants and fluid solidifiers. Contact us with questions, samples, volume discounts, resale inquiries anytime Monday – Friday 8:30am – 4:30pm E.S.T.
+800.274.4637 | +716.668.4001 | [email protected] | MDSassociates.com