Desiccants Keep Transient Cargo Dry & Pristine
Cargo Dry Plus Desiccant Strips helps reduce product claims for damages and provides brand insurance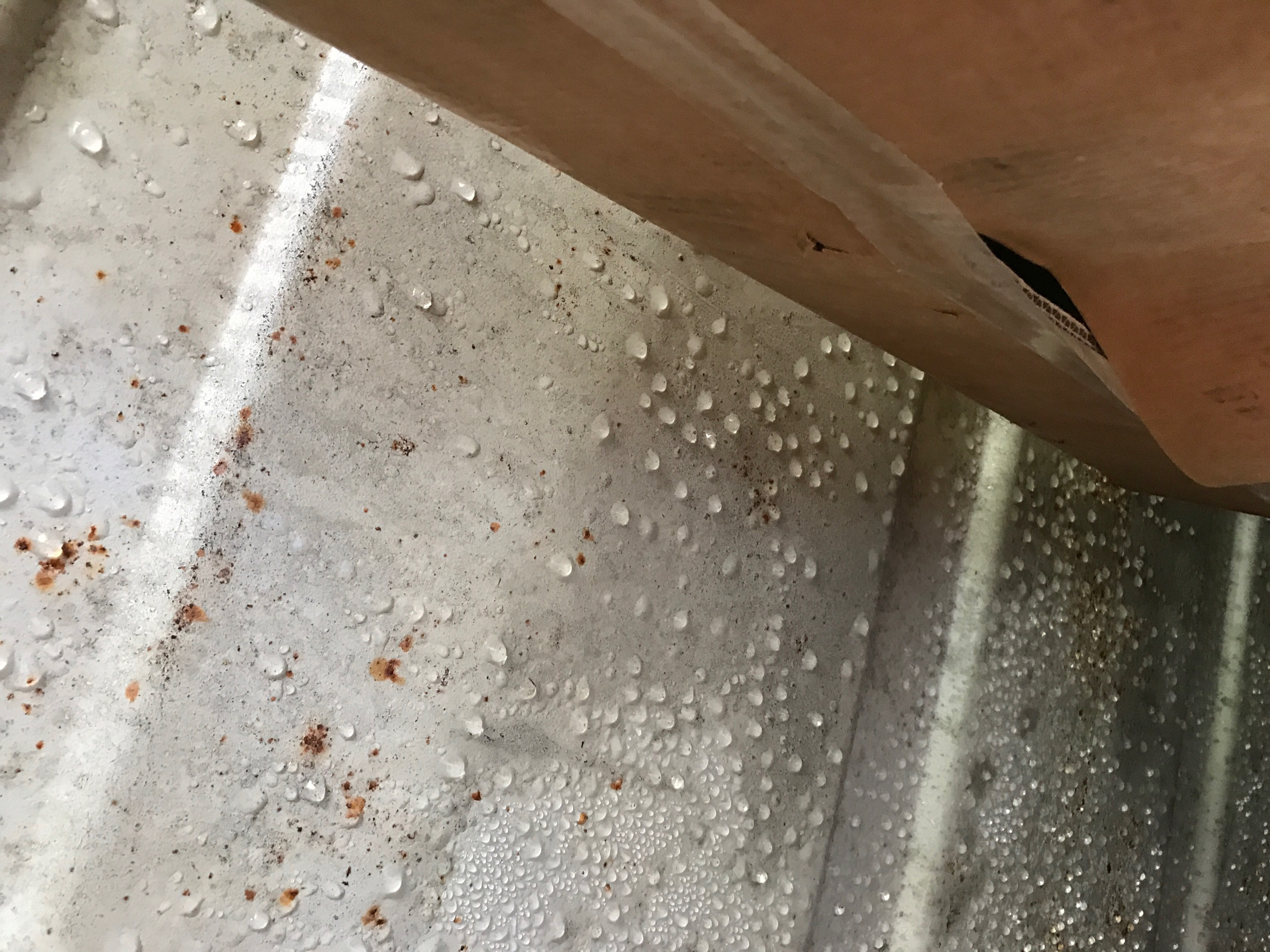 A global economy has brought an expansion in trade and commercial activity over longer distribution chains and supply networks. It has also brought an uptick in the number of goods being transported over long distances.
With lengthy supply chains come the challenges of protecting cargo from moisture damage over longer periods of time, across varying regions with varying conditions of temperature and humidity.
Because a significant portion of a product's lifespan is spent in transport and storage, it's critical to address root causes of product damage during this period.
Common in long-distance shipping and long-term storage are variations in temperature and humidity levels within transmodal shipping containers, or cargo containers.
Container Rain & Cargo Sweat are Responsible for Damage to a Variety of Products in Transit
Variations in temperature and humidity levels cause moisture to accumulate, and it's a major threat to product quality which can lead to damage, malfunction and total loss. Moisture condenses on every surface within a trailer, railcar or shipboard container. This condensation affects both the products being transported and the packaging designed to protect them during transit. When present, condensation resulting from humidity can:
Short circuits in electronics

Promote the growth of mold or mildew

Create corrosion and rust on metals

Spoil food items

Leads to peeling and warping

Weakens cartons

Deteriorates packaging

Clumps or cakes powders

Degrades chemicals
Since moisture itself is responsible for most forms of product and packaging degradation, it is essential to keep that moisture at moderate levels while product is being transported in shipping containers.
Container Sweat vs Container Rain
CONTAINER RAIN
Lengthy periods of high relative humidity prompts the onset of moisture. This can cause "container rain", a very common phenomenon in which accumulated condensation falls into goods within freight containers during transport by ocean truck, rail or air. Container rain is responsible for damage to a wide variety of products. Metallic items such as canned food and steel machinery are subject to corrosion and rust. Mold, mildew and caking can form on dry goods such as bulk powders, spices, flour, coffee and pet foods. Finished products being shipped overseas in final consumer packaging are also subject to moisture damage that can prevent their final sale in the retail market.
CONTAINER SWEAT
Another cause for concern is "container sweat," the formation of condensation on the surface of cargo containers. This phenomenon very commonly occurs before and after sea transportation when a container is exposed to daily temperature cycles from traveling over land or waiting on the dock. Container sweat also occurs as shipments move from tropical regions to cold or temperate areas. When temperatures decrease, the air holds much less moisture. As a result, that moisture is released and condenses onto cargo and interior surfaces of the container.
Desiccants Help Prevent Product Damage in Global Supply Chains
A viable option to mitigate moisture concerns is sorbent loading. Sorbents sense changes within the internal package or external environment and respond by actively adsorbing atmospheric moisture buildup and condensation due to temperature variation. Usually compounded into a granular composition, sorbents can easily be inserted into carrier formats such as bags, strips and net bags. They provide a safe, cost-effective solution for shippers and manufacturers transporting cargo over long distances.
By countering the threat of moisture accumulating-which can cause rusting, mold, odor, peeling of labels and wrinkled packaging among other types of damage-manufacturers effectively protect their products and ensure they are ready for the retail shelf. Use of sorbent technology or desiccants can also help reduce claims for damages against shippers and forwarders. By keeping products in optimal condition, sorbents provide brand insurance for both manufacturers and the brand owner.
Prevent Thousands of Dollars Worth of Damaged Cargo for Just a Few Dollars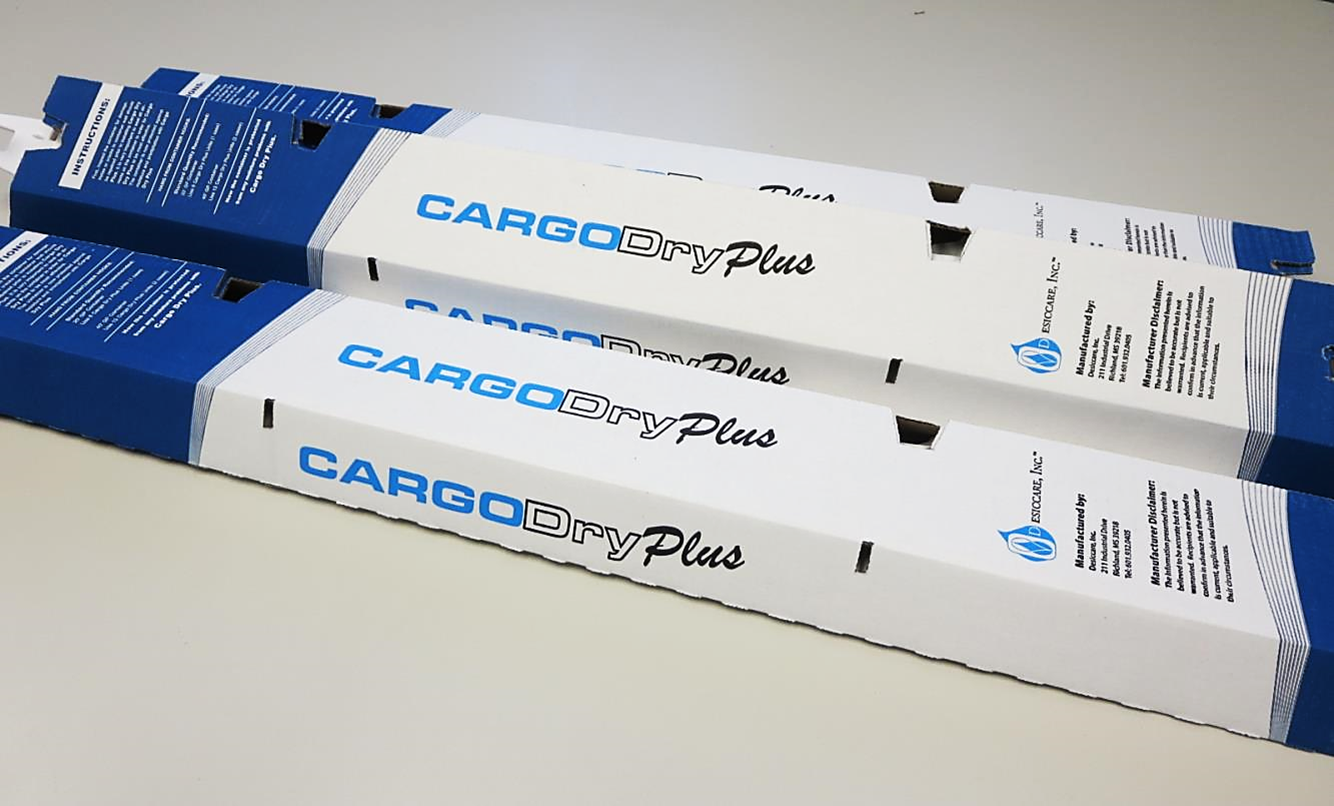 To effectively protect products and packaging with sorbent technology, manufacturers and shippers must consider the conditions, the duration of the shipment and the value of the cargo. These factors help determine the appropriate type, amount and format of sorbent needed for each product type and package presentation.
Cargo Dry

PLUS

Humidity Absorbers Keep Sealed Areas Dry & Products Fresh
Easy, Effective and Affordable, Cargo Dry PLUS is Scientifically Proven Reliable
Preserve, prolong and protect! Use these specially formulated desiccants within freight or shipping containers and secondary packaging for the shipping and storing of textiles, spices, flour, coca, coffee, nuts, rice, grains, sugar, canned goods, fire arms, metal parts/cans, industrial parts, lumber, equipment, tools, steel pails and much more!
Cargo Dry Plus distinguishes itself from others with its special blend that will absorb up to 158% of its weight in moisture. The unit consists of a three heat sealed Tyvek® bags in a strip format containing 1000 grams secured within a perforated cardboard dispenser and to a convenient plastic hook that is easy to hang in any container or on cabinets, doors and more. Cargo Dry provides 50-to 90 of moisture protection; it inhibits the formation of mold, mildew, rust and corrosion.
Cargo Dry Plus is environmentally friendly, non-toxic, contains no hazardous materials and can be disposed as normal waste. It is available by the strip, master cases (6 packages of 3 strips) or pallets. One master case (6 units) effectively treats a 20' foot container.
Volume discounts. Questions. Orders.
Monday-Friday 8:30-4:30 E.S.T.
+800.274.4637 | +716.668.4001 | [email protected]