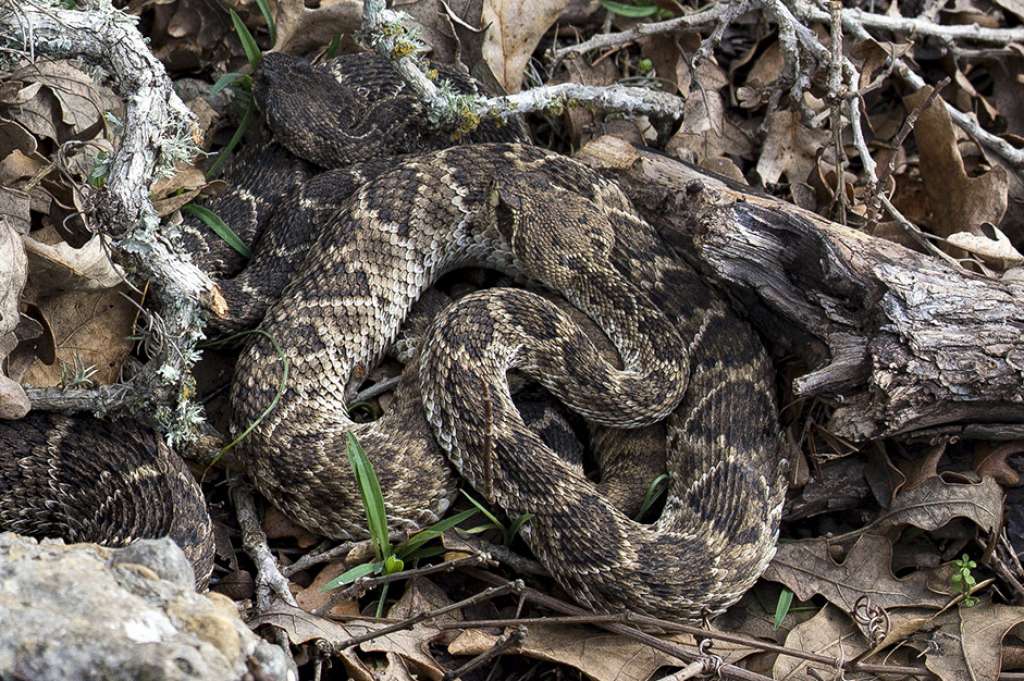 Stop Fearing Venomous Snakes with CrackShot Certified Snake Proof Leg Armor
Take an Extra 5% OFF on select CrackShot Products. Use coupon code: Snake5 at checkout!
Spring will be here soon marking another season of blooming flowers, insects and foilage that will densen the woods, but for outdoor enthusiasts and workers who live in warm climates, springs means an increase in activity among the deeply feared serpent known as the rattlesnake, and an elevated chance of a deadly venomous snakebite.
The greatest period of snake activity is in spring when water moccasin/cottonmouths, copperheads and the feared rattlesnake come out of winter hibernation seeking prey to eat and to breed. The rattler breeding season lasts about 2 months but it just happens to occur when humans are very active outdoors increasing the odds of an encounter. It's important that border patrol, archers, oilfield workers, line clearing personnel, ranchers, fishermen, campers, linesmen, hikers, hunters, surveyors, real estate, guides, farmers, zoologists, landscapers and more take precautions when venturing outside.
Rattlesnakes usually see humans before we see them and they can detect us by soil vibrations made by our foot steps. Rattlers also have a good sense of smell and vision and when we approach their area, they instantly become defensive. For those humans bitten each year, many never saw the snake until it was too late but all will agree that it's an unpleasant experience that causes massive tissue damage.
Guaranteed SNAKE BITE PROOF Apparel - Backed by CrackShot Corp with a Millon Dollar Product Liability Policy!

Made in

USA

.
Are you protected against venomous snakebites, throns, briars, catus, nails, staples?
If you are venturing outdoors to work or play in rattlesnake, catcus, thorn or briar country or exposed to sharp industrial debris, you should consider wearing puncture-resistant apparel for the legs. CrackShot Corp brand of snakebite resistant leg armor is also wind resistant, water resistant and are penetration tested to ASTM-1342-05 specifications and meet the California Technical Bulletin #117, Section E, CS-191-53 Flame Retardant.
Protects the Region Areas Prone to Snake Strikes. The Cost of the Product Covers Itself with Just One Bite Prevention!
Snake Chapz™and Snake Guardz™ products are meant to be worn over regular It is required that you wear heavy shoes while using the chaps for foot and ankle protection.
Questions. Orders.
Monday – Friday 8:30 – 4:30 Eastern Time
+800.274.4637 | +716.668.4001 | [email protected]