Protect Fingertips

:

Work Gloves

with

Crush-Resistant Finger Caps
New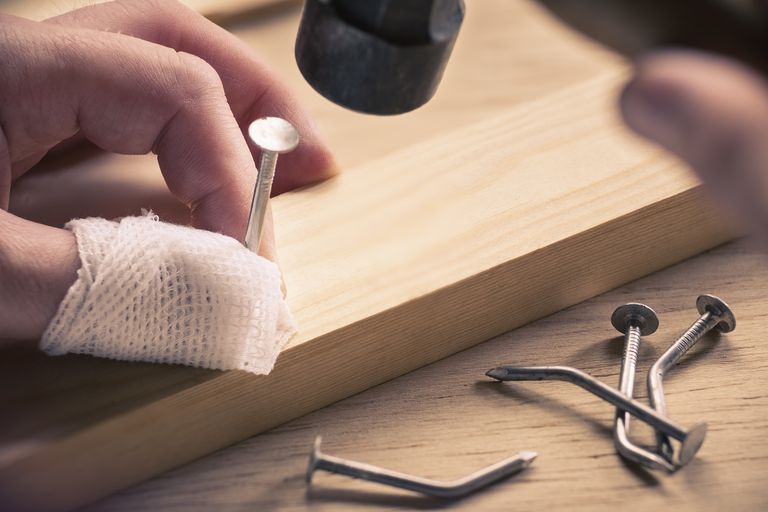 PinchGuard Safety Feature is Available for Your Work Gloves
If you handle heavy objects like concrete blocks, landscape rocks, heavy tools, pipes, cable, beams or use a hammer for a living, your fingertips and hands are at great risk to be pinched, cut or crushed. From the construction site to the oil rig to the mine shaft – workers everywhere are putting their hands – and fingertips – on the line.
One injury can be life changing forever. It could prevent you from working again or doing the things you enjoy the most. You wouldn't walk onto a job site without your steel-toed boots or hardhat – so why report to the job with your fingertips exposed?
WORK WITH CONFIDENCE
Accidents happen. Crush and pinch injuries can impact more than your ability to work and aren't something anyone need to accept as "part of the job" – there is a new, innovative safety feature available in hand protection. After years of research plus many more years of field trials, Superior Glove's new PinchGuard technology is reducing injuries and saving fingertips.
PinchGuard technology is the first protection in North America designed specifically for fingertips and it's built right into your work safety gloves. Crush-resistant finger caps are a comfortable protective shield that wraps around your fingertips to absorb the force from impacts, crushes and pinch hazards. It's like steel-toed boots for your fingers! These innovative finger caps are comfortable and will not interfere with your work. Work gloves with finger caps can mean the difference between returning home safely verses a trip to the emergency room.
NEXT GENERATION HAND PROTECTION
Elevate compliance with these industrial work gloves from Superior Glove® that feature PinchGuard technology. This safety feature is available on Superior Glove's hot selling Endura® and TenActiv™ brand of gloves listed below.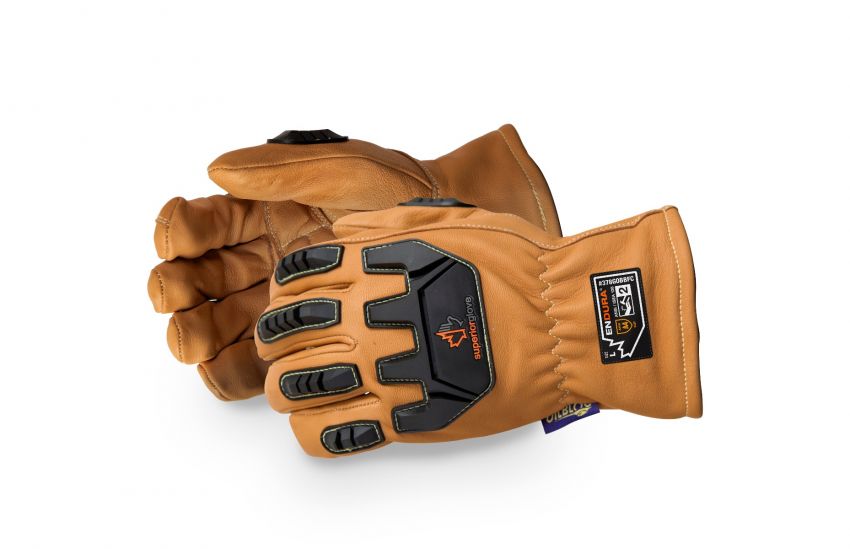 STYLE #1
Depending on your industry and work environment you might have a whole host of hazards to protect against. The 378GOBBFC Endura® Impact Driver Glove is loaded with multiple hand safety features. Made from high quality goat-grain leather, it also features a Kevlar® liner for A4 cut protection and provides protection against industrial puncture hazards and impacts. The rated impact-resistant glove is processed with a special Oilbloc™ treatment for exceptional water and oil repellency properties and feature padded palm inserts for minor vibration dampening when working with tools.
STYLE #2
The 378GOBFC Endura® Classic-Style Driver Glove is perfect for general use not requiring impact-resistance. Featuring a sweat-wicking liner, this glove provides all-day comfort and is durable enough for the demands of even the toughest job sites. The glove is processed with a special Oilbloc™ treatment for exceptional water and oil repellency properties.
STYLE #3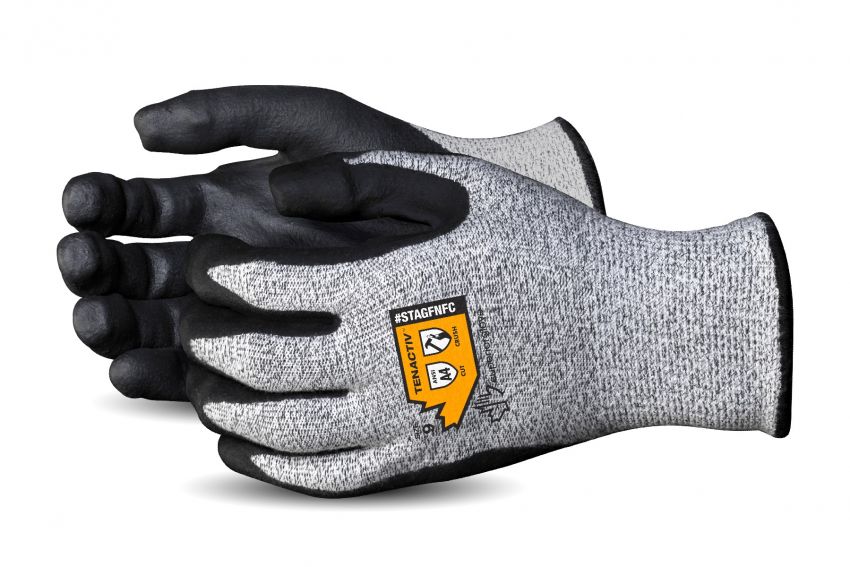 The STAGFNFC TenActiv™ Glove is a 13-gauge seamless knit A4 cut-resistant glove and is perfect for general use not requiring impact protection. The ergonomically designed, abrasion resistant glove provides all-day comfort and is durable enough for the demands of tough job sites. The nitrile foam palm coating provides good grip in wet and lightly oiled parts.
ELEVATE COMPLIANCE - COMBINE GLOVE SAFETY TECHNOLOGIES
If the job entails pneumatic nail guns or nailers, combine this PinchGuard finger cap technology with Superior Glove's "The Shield". The Shield features Kevlar® ballistic armor plating and is designed specifically as a protective barrier to mitigate damage to hands due to human or mechanical malfunction of nail gun.
A Superior Glove® innovation, MDS is proud to be able to introduce this first-of-its-kind hand protection to the industrial work safety glove market. Say 'Goodbye' to fingertip injuries and 'Hello' to PinchGuard. Try PinchGuard for yourself today!
Monday - Friday 8:30am - 4:30pm East Coast Time
Orders. Questions. Samples. Volume Discounts.
+(800) 274-4637 | +(716)668-4001 | [email protected]
"We Want You to Return Home Safely Everyday™"