Protect Animals From Bacteria

with a

Fresh Feeding Dish Every Time!
Compostable Food Trays for Animals Small and Large
If there is one thing animals learn quickly-it's feeding time. Whether it's cooked, raw or from a can, the ability to control portions and feeding stations can be a real chore, especially if there are multiple animals present.
Reusable bowls can be a pain to gather and dispense. They are also costly and time consuming to dry, clean and stack. If they aren't properly cleaned, bowls can harbor bacteria and allergens that could comprise the health of an animal.
FASTER, EASIER DISPENSING. NO CLEAN-UP.
Provide A Fresh Feeding Dish Every Time!
If you looking for a reliable and disposable prep and feeding dish for your zoo, farm, rescue shelter, animal hospital, boarding kennel or pet sanctuary, we have something for you!
Sturdy in design and grease-resistant, these single-use compostable trays are the perfect solution to feeding animals, controlling food portion sizes, easy-fast dispensing/disposal and there's no washing required. They help to reduce the spread of germs and bacteria keeping your animals sanitary and the environment healthy. These single-use red checkered feeding trays come in different sizes to accommodate different sized food portions or animals. They are also designed for cold and hot foods and can be microwave heated.
BETTER PORTION CONTROL
The surface of the tray can be used to write the name, breed, department, food blend, portion size, date easily helping to speed the set-up and dispensing processes.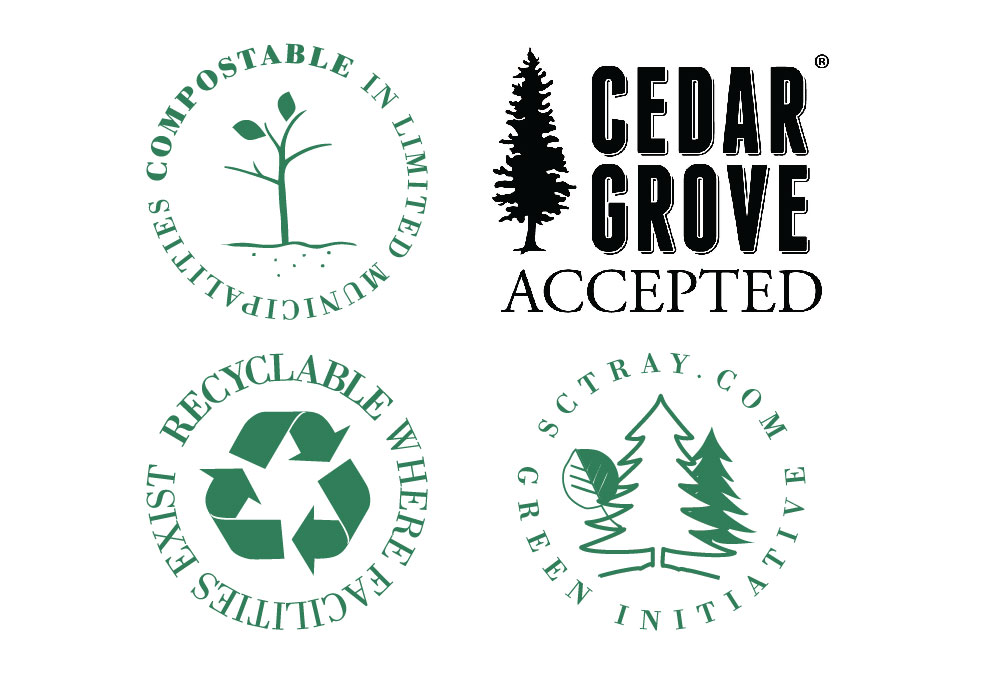 These rectangular red-checkered food trays, or food boats, are constructed of a one-piece, non-toxic premium clay-coated SBS board. Made in the USA from renewable resources, these economical disposable pet dishes are recyclable and compostable in areas where facilities exist. This product line is Cedar Grove Accepted for compostability.
These single-use feeding trays can be used alone or as a liner in the animal's metal or plastic dish. After feeding, simply toss into compost or trash bin. They are nested to save you on space and come packaged in poly sleeves for cleanliness and easy handling.
These bowls can withstand food and water without getting soggy and have no chemical taste or smell. Our bowls are sanitary, non-toxic and allergen-free. Try these for your facility today...
Add your finger-print to conservation today.
Good for You, Good for the Environment...and a Better Choice
Monday - Friday 8:30am - 4:30pm Eastern Standard Time
Orders. Questions. Samples. Volume Discounts.
+(800) 274-4637 | +(716)668-4001 | [email protected]