Do Mask Mandates Have You Seeking

a

Mask Sandwich?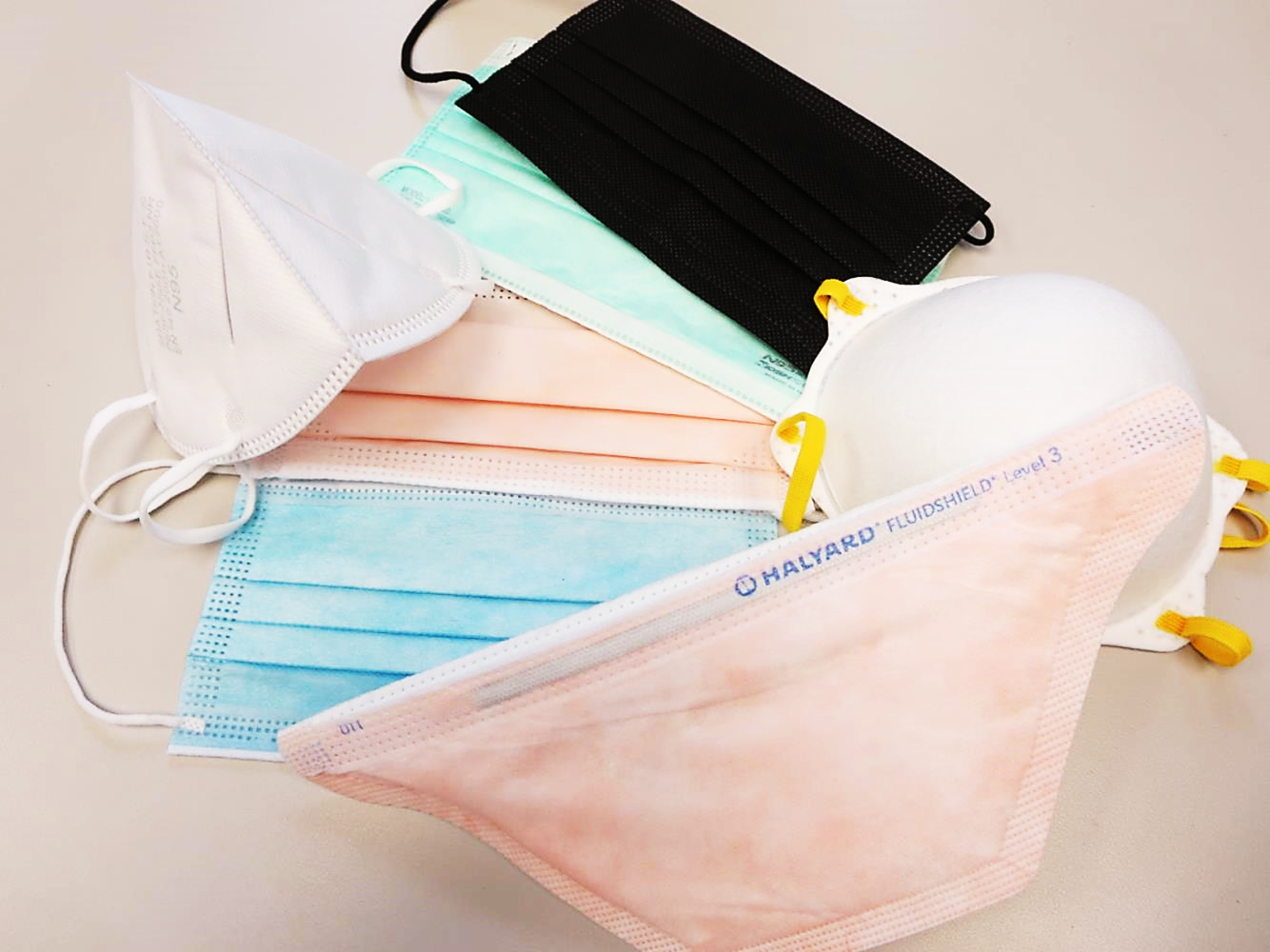 Since the beginning of the global health crisis, experts have informed the public about the importance of three things: 1. washing your hands, 2. maintaining a social distance of at least six feet and most importantly, 3. wearing a mask. Face masks prevent the spread of disease predominantly by trapping respiratory droplets generated by coughs, sneezes, singing and talking from passing on to other people. Masks also reduce inhalation of other people's droplets.
The Second Wave
New variants of the coronavirus continue to emerge here in the United States and this strain is highly contagious, super clingy and fast spreading. Because masks are critical to the prevention of respiratory disease, people need to think more about the masks we wear as performance is more important to personal safety than ever before!
Data has shown that two masks are better than one prompting leaders to announce that double masking is a sensible and easy way to lower your risk to infection. Double masking can achieve high filtration efficiencies by creating what some refer to as an obstacle course for the viral particle to make its way from the air into the nose and throat and then into the lungs. CBS Denver's medical director Dr. Dave Hnida told CBSN Denver. "Specifically what we're saying is that two masks may actually equal the protection you would get from N-95 masks, which is considered the best mask there is short of a complete respirator-type unit."
The Bottom Line on Double Masking
Here's the deal, when it comes to masking, the issue comes down to quality vs. quantity. Masking is only as good as the level of protection that you have and whether you are using something sophisticated like an N95 or just a piece of cloth, it really is about how you're using it, the fit and the circumstances in which you allow that barrier to work. If a well-fitting, effective face mask isn't available, then two lesser-quality face masks worn together might improve protection. However, there can be drawbacks to wearing an extra mask.
Wearing too many coverings or layers can hinder your ability to breathe. Also, people who wear two face coverings sometimes spend more time adjusting those coverings — which, if they unwittingly touch contaminated droplets spread by others, would then bring those viral particles to the fabric of their masks and potentially into the body. Many healthcare professionals double mask to reduce cross-contamination while prolonging N95 respirators.
Double masking also translates to double the cost and remembering which mask is clean or dirty. If you're searching for reliable and reasonably priced respiratory protection, MDS has a variety of high performing protective face masks and particulate filtering respirators for your consideration. Below are our most popular styles for you to browse.
THE APEX OF RESPIRATORY PROTECTION
ONE'S ENOUGH, OR DOUBLE THE PROTECTIVE VALUE!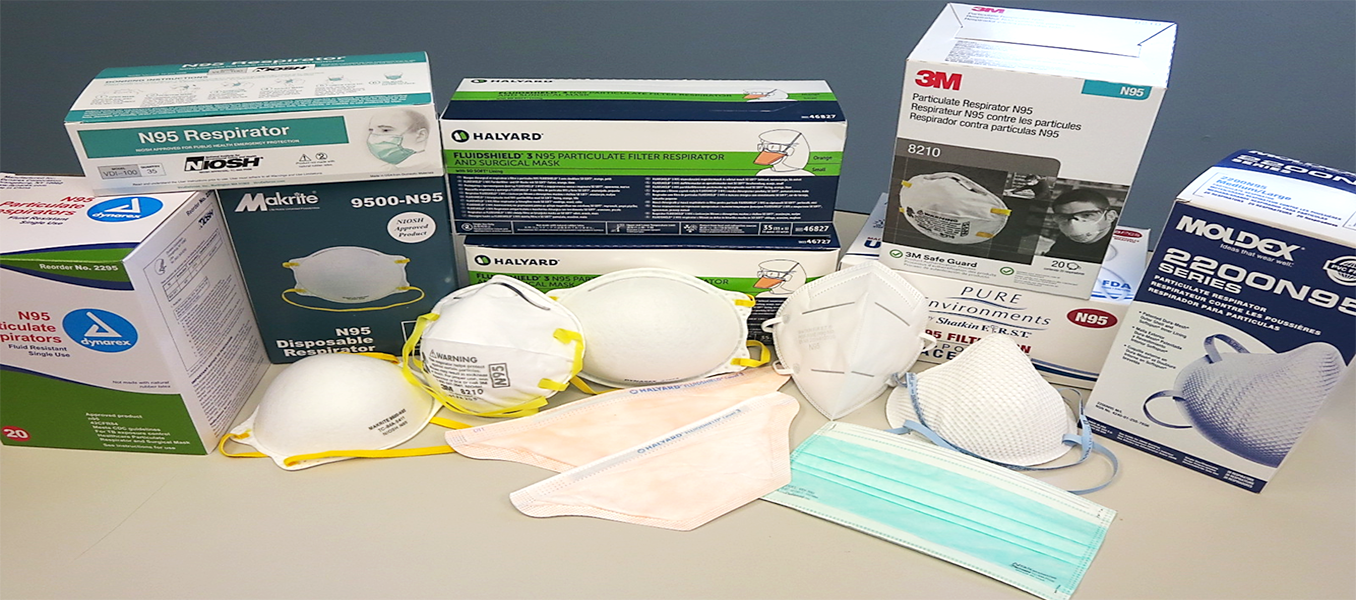 1. HIGH-LEVEL PERFORMANCE & COMFORT
These trusted Halyard® 47107 FluidShield® Level 3 Fog-Free Procedure Face Masks are designed to provide the maximum level of fluid resistance and breathing protection for high-risk dental and healthcare workers as recognized by ASTM F2100-11. This FluidShield® Level 3 Mask is constructed with a patented 4-layer combination of breathable films that resist fluid penetration upon impact and is powered by patented PowerGuard® filter technology for superior microbial barrier protection boasting a BFE (3):≥ 99%! The ear-loops and the inner most layer that touches the cheeks, nose and lips feature So-Soft® - a proprietary ultra-soft fabric technology that's elected to reduce skin irritations while elevating personal comfort. The pleated design and adjustable nose band enable the wearer to easily cover and effectively seal the nose and mouth region. This 47107 FluidShield® Masks feature an innovative foam strip that prevents fogging and moisture build-up on prescription or safety glasses. +You can shop for these here
2. COMFORTABLE, REFRESHING & EASY TO BREATH
The ValuBran Hypoallergenic Ear-Loop Face Masks are unlike the many other disposable 3-ply face masks being sold in the marketplace, and they're growing in popularity. These pleated ear-loop masks are ultra-soft, highly pliable and easily conform to the curves of the nose, cheeks and chin. They feature a silky smooth hypoallergenic inner lining that results in less irritation, chaffing and discomfort while a fluid-resistant outer layer prevents droplets from striking-through the mask. And for those who wear eyeglasses, they are very virtually fog-free. They're available in two popular colors:
+BLUE Disposable Ear-Loop Facemasks can be viewed here
+BLACK Disposable Ear-Loop Facemasks can be viewed here
3. WASHABLE FLUID-RESISTANT MASKS WITH 95% FILTRATION EFFICIENCY
These ValuBran 3-Ply Antibacterial Loop Style Cloth Face Masks are constructed with a soft inner layer, a rugged outer layer of woven fabric featuring Nano Silver Ion and a filtering core made of ePTFE nanometer membrane with a >95% filtration efficiency. The filtering membrane provides protection from dust, gases, pollen and other unwanted airborne particles for up to 20 washings. These face masks repel droplets, fluids and remain antibacterial even after 50 wash cycles. The ergonomically designed contoured styling snugs the contours of the nose chin and cheek areas creating a good seal and comfortable fit for virtually any size face. Available in black, white, misty green, light blue and a 6-pack assorted pack that includes the above colors plus gray and tan. +You can shop for these here
Three layers of construction

Antibacterial quick-dry fabric

Uses Nano Silver Ion to prevent growth of microorganisms on textile (first barrier against bacteria and viruses)

ePTFE Nanometer Membrane has excellent chemical resistance and aging performance

Excellent breathability

Bacterial killing rate is over 99.5% even after 20 washings
4. N95's MADE IN THE "716" - BUFFALO NY, USA
These easy breathing, snug fitting Pure Environments brand FDA Class 1 Listed D401288 flat folded 3D contoured N95 Filtering Face Masks from Shatkin F.I.R.S.T. feature 5-layer protection consisting of moderate thick melt blown nonwoven for particle absorption, double layered electrostatic filter that's highly efficient at filtering fine (0.3 micron) particles and cotton for extended wear comfort. Custom decorating is available. Each American made mask is individually packaged for cleanliness. +You can shop for these here
99% filtration testing results

Ergonomic 3D contour design for comfort and easy breathability

Substantial breathing area allows for sufficient airflow circulation without touching lips

Individually wrapped to prevent contamination

Adjustable nose strips for optimal sealing

Vertical flat fold for easy storage

Ultrasonically welded headbands

Custom imprinting available
5. BEST IN CLASS SURGICAL N95's
Popular among healthcare, these O&M® Halyard® brand FluidShield® N95 Surgical Particulate Respirators are a FDA approved class 2 registered medical device available in small and regular sizes. Featuring a 5-layer construction, the outer layer delivers ASTM Level 3 splash and spray protection — the highest-recognized level of protection. The inner most layer features So-Soft® - a silky smooth hypoallergenic material making these perfect for delicate skin types and extended wear. The duckbill style breathing chamber is more than twice as large as the leading competitive surgical N95, and exceeds NIOSH standards for breathability. +You can shop for these here
Two sizes—small and regular

Adjustable nose wire band

Strong elastic straps that are securely bonded—not stapled—to the mask

So-Soft delicate skin inner lining

Easy storage, folds flat without crushing

ASTM Level of Protection: 3

BFE (3): > 99%

Layer: 5 ply
6. HEALTHCARE N95's MADE IN THE USA
These flat style NIOSH approved ViruDEFENSE™ Model VDI-100 healthcare particulate respirators feature a headband design and combine N95 filtration efficiency rating level, per 42 CFR 84.174 and fluid barrier protection. The generous 8-in x 4.5-in size and pleated construction provides the wearer with greater skin coverage protection thereby reducing potential bare skin exposure to contamination. The 7-inch moldable noseband allows the wearer to adjust the seal and secure the edges of the mask against the face. Flat-fold design reduces wearer "Down Vision" and allows for easy storage plus portability. ViruDEFENSE™ N95 Respirator Masks were fit tested by NIOSH, independent labs and hospitals passing the Bitrex/Hood fit testing across a range of facial features making them virtually universal in size! +You can shop for these here
N95 Filtration (actual filtration efficiency 99.77%)

Meets or exceeds ASTM F2100-19 level 3 medical face mask requirements

Fluid Resistance ≥ 160 mmHg (F1862)

Particle Filtration (PFE): ≥ 99% AT 0.1 micron (ASTM F2299)

Bacterial Filtration (BFE): ≥ 99% AT 3.0 micron (ASTM F2101)

Flat folded design for easy storage

Large adjustable noseband

Silky soft inner layer for less skin irritations
7. FOG-FREE SURGICAL N95's
These molded style N95 particulate respirator and surgical masks from trusted Dynarex® is NIOSH approved personal protective equipment used to guard the wearer's respiratory system from small or fine particulates (0.3 microns) such as microorganisms, heavy fluids and airborne contaminates such as droplets, aerosols, pollen, minerals, coal, iron ore, flour, dust and other hazardous substances in or out of the surgical room. They're extremely durable with a soft, comfortable and larger inner compartment that allows for easier breathing. These fluid-resistant filtering face masks also have an adjustable nose piece and can be secured with head straps. +You can shop for these here
Heavy fluid resistance

Adjustable nose wire band

High density urethane foam nosepiece reduces fogging
8. HIGH FILTERING KID SIZE MEDICAL MASKS
Available are specially designed youth sized disposable protective face masks from Dynarex®. The smaller size (5.7" x 3.75") easily conforms to children's faces for maximum protection against fluids and boasts an impressive Bacteria Filter Efficiency (BFE) > 98% against unwanted airborne particles. Kid friendly Dynarex® brand disposable masks feature an embedded bendable nose piece that allows the wearer to conform the mask against the nose to seal the top portion of the mask while the bottom section of the pleated mask is designed to rest under the chin. Latex-free ear-loops rest behind the ears to keep the mask securely in place. +You can shop for these here
Not all masks are created equal - get the best of the best! Wear one mask or double the protection with two. Mix or match styles-it's your call but make sure you are up to healthcare standards with disposable medical masks and N95 respirators you can depend on. We're here to help!
Monday – Friday 8:30am – 4:30pm EST
Samples. Non-Published Volume Discounts. Questions.
Toll-Free +800-274-4637 | +716-668-4001 |

[email protected]
"We Want You To Return Home Safely...Everday!™