TECHNOLOGY FRIENDLY LIGHT DUTY COLD CONDITION GLOVES
These Swipe Friendly Lightweight Gloves Allow Easy Use of Touchscreen Devices without Having To Remove Gloves in Cold Conditions!
---
A first line defense to cold protection should always start with the hands. Hands are working instruments that complete tasks and no job is successful without them. For this reason, selecting the proper winter work glove for the task and condition becomes crucial to personal safety and productivity especially if touchscreen devices are part of the job.
Workplace automation is dramatically increasing and it is fueling a massive increase in electronic devices to measure, monitor and control industrial processes. If you've ever had to use your cell phone, a touchscreen computer, panel or other electronic touch device while on the job, you know that touchscreens and many work gloves do not co-exist. You'll spend frustrating minutes trying to get the screen to work or wasting precious time taking regular gloves off and putting them back on time and time again.
The time spent taking off and putting work gloves back on takes away from productivity, which could ultimately lead to lost profits. It can also raise the risk of hypothermia, contamination or personal injury accidents when gloves are no longer protecting the workers or the environment.
Touchscreen work gloves give operators the ability to work quickly with electronics such as smartphones, tablets and GPSs in fast paced professions, where speed and operator in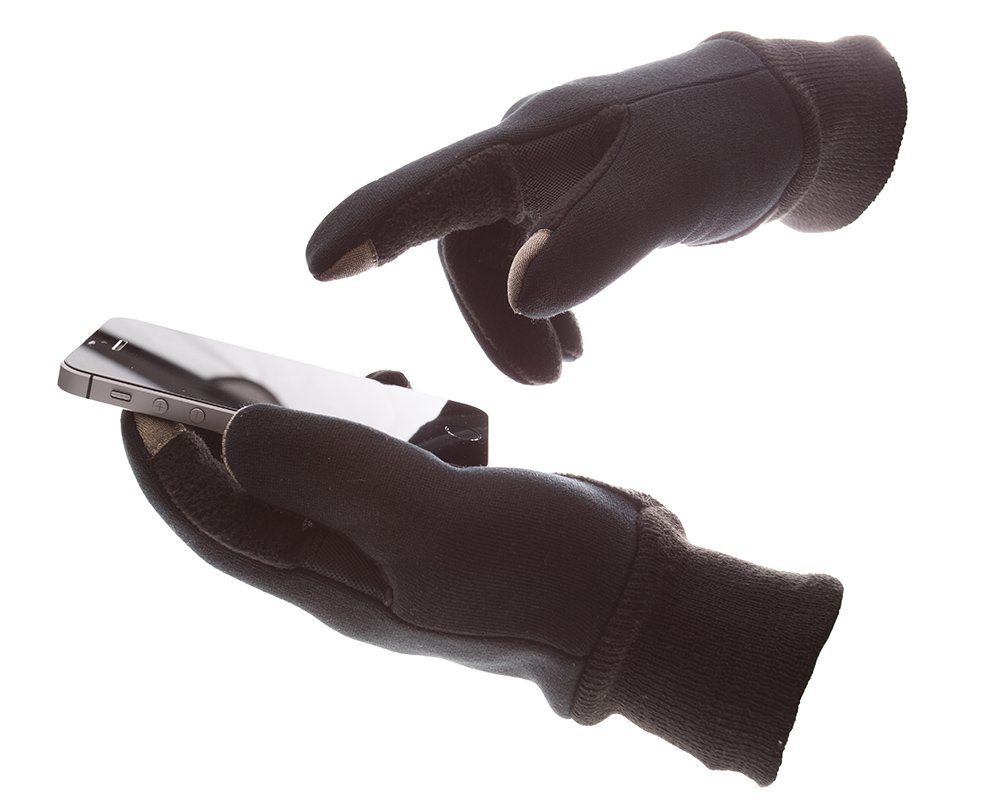 put is necessary. Touchscreen work gloves also let workers easily and quickly look up information from touch enabled devices without having to remove their safety gloves, putting their bare hands at risk to injury!
OPERATE DEVICES IN COMFORT
If you searching for an economical and routine winter glove with touchscreen functionality to cover your team, then consider these two style gloves from Portwest® and Impacto® glove designers. Designed for routine daily-wear when working outside in the cold and wanting easy access to smart devices, these winter touch gloves are dexterous to allow the wearer to operate machinery, heavy equipment or vehicles without having to remove them.
The +ITECH Winter Touchscreen Gloves (shop here) from Impacto® (pictured left) feature a polar fleece lining for warmth and polyurethane palm patches that help minimize slipping. The silver conductive fabric on the tips of the index and thumb allow touchscree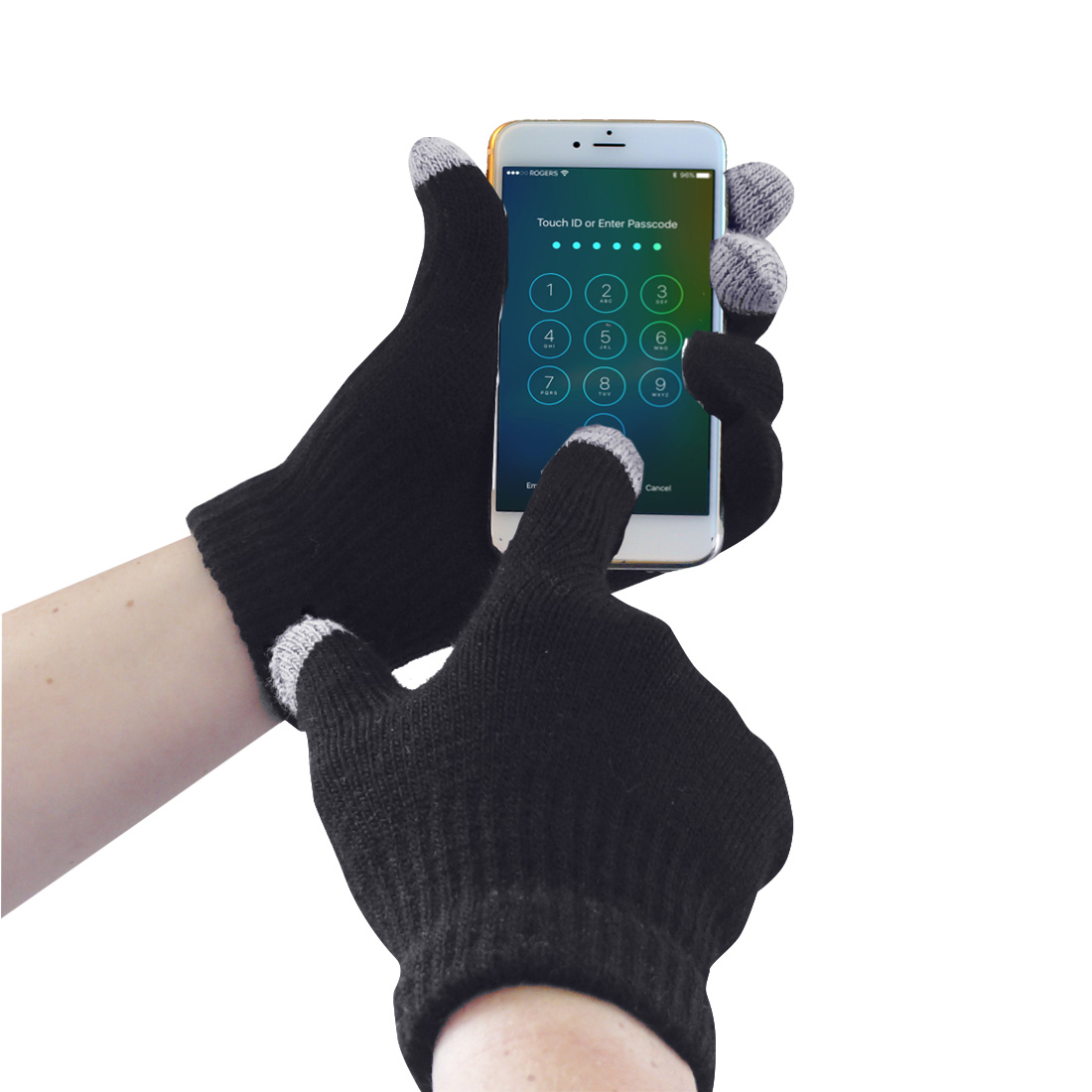 n activities such as typing, taking photos or recording video, browsing the web, navigating between apps, and sending messages without interference. The elasticized wrist cuffs will keep the cold wind and snow out.
Perfect for work and leisure activities, the +GL16 Touchscreen Knitted Gloves (shop here) (pictured right) available through Portwest® feature white tip fingers and are lightweight in nature but provide outstanding dexterity and comfort. The 10-gauge acrylic knit material with metallic component is deceivingly warm and allows precise movement on touchscreens. Wear these snug-fitting gloves when operating vehicles, pumping gas, ATMs and more. The elasticized wrist cuffs will keep the cold wind and snow out. Retail bagged and tagged. These are money well spent.
Keep your staff's hands warm, dry and protected in cold conditions. MDS offers the top of the line personal safety options to protect you from the harsh elements, and it all comes at a cost that won't break your wallet! Work longer, work faster, and feel better in the cold weather - all you need to do now is shop
Monday – Friday 8:30am – 4:30pm EST
Call or Click Today
Samples. Non-Published Volume Discounts. Questions.
Toll-Free +800-274-4637 | +716-668-4001 |

[email protected]
"We Want You To Return Home Safely...Every Day! ™