What to Consider When Selecting

Mechanics Gloves
Injuries such as bumps, cuts and bruises are part of the job as a mechanic or service tech, and for this reason, mechanic work gloves have a difficult task to do. A basic style glove just won't cut it when sharp, oily conditions are present in the work environment. The proper pair of mechanic gloves will protect you from injury without interfering with the task at hand. With a task specific line-up of gloves from
Superior Glove®,
Majestic® Glove
and
PIP® Boss®
everyone has a solution!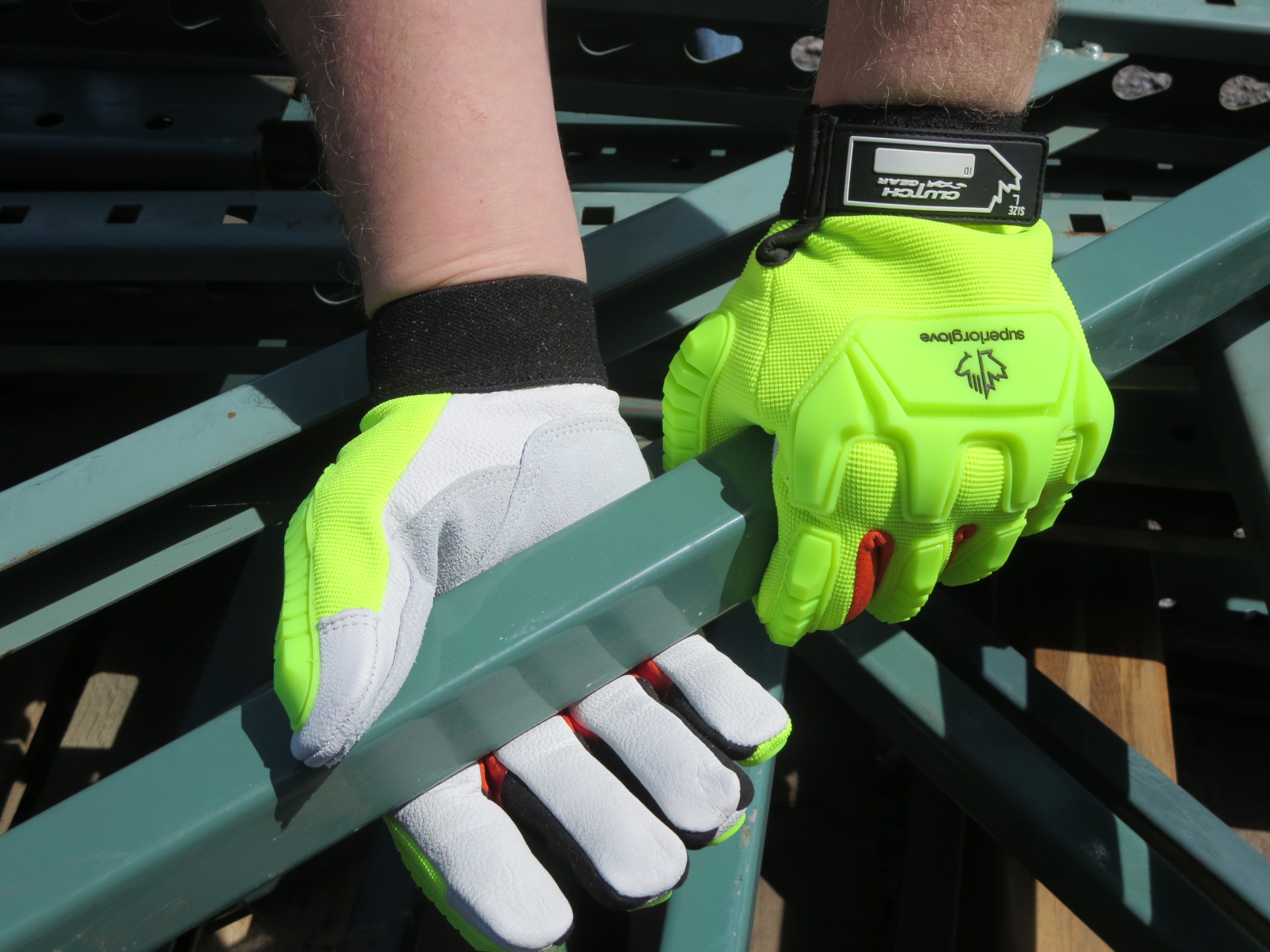 Here are 5 features that make for a safer, more comfortable, and longer wearing pair of mechanics gloves that work with you, not against you.
#1: Breathability
When the hands are comfortable, they are safer and more productive. In both hot and cold weather, gloves that breathe always keep your hands more comfortable. In winter, hands can sweat, which will actually make you feel even colder and in the summer, some gloves can cause the hands to overheat. Breathability, such as what's incorporated in
+
Clutch Gear®
MXBE
Mechanics Gloves answers both problems. Some gloves incorporate a lining that wicks moisture, and some let moisture escape. Some have both features. Whichever style you choose, good ventilation is critical for all-day comfort and less hand fatigue.
#2: Impact Resistance
Mechanic and impacts go hand-in-hand. Dropping a tool or an automotive part on the fingers is a constant threat and impacts are not only incredibly painful, but can cause moderate or major injury. Impact resistant gloves helps absorb shock energy and reduce the likelihood or severity of injury.
#3: Cut and Puncture Resistance
#4: Good Grip
Oil, fuel, water and grease is all too common to mechanics and pretty much everything they touch has a slippery or grimy coating of petroleum-based materials. For this reason,
palm coatings
are effective at displacing oil help keep a tight grip, even in a oily work environment. Micropore nitrile grip coatings go about improving grip in a different way from some mechanics gloves. The micropores displace oils and other liquids, and create mild suction that lets you hold onto an object instead of dropping it. The
+

TenActiv™ #SHVPNFBVB Anti-Impact Hi-Viz Glove with Micropore Nitrile Palm Coating
is a serious work tool with high gripping properties and offers several other ANSI rated safety features!
#5: High Dexterity
Freedom of movement can be the crucial difference between a gloved or bar hand. Without adequate dexterity, mechanics can't handle small parts, manipulate tools or wrestle to break open items. When gloves allow for freedom of movement, they stay on the hands. A worn glove is a protected hand and the work gets done. Designed for durability and dexterity, check out the
+
Clutch Gear® MXGCE Leather Palm Mechanics Glove and see how comfortable and the flexible goat grain palms can be. These
+

PIP® Boss® Hi-Viz Mechanics Gloves
are designed for heavy equipment operators who require high dexterity!
Theprotective TPR pads are both segmented and separated so that the semi-rigid material won't impair hand movements. An ergonomic design snugs and fits hands better which means less bunch up and a more productive hand. The fabric itself also matters. With many different styles of high-dexterity mechanics gloves, ou're likely to find one that has the fit and feel that you want.
Mechanic work puts hands at risk every day, but they're the most important tool that you own. Protect them against job related dangers and you'll enjoy many more years with fewer crushed fingers, skinned knuckles, cuts, and abrasions. Make any mechanic's day and ...
Orders. Questions. Volume Discounts.
Monday - Friday 8:30am - 4:30pm Eastern Time
+800.274.4637 | +716.668.4001 | [email protected] | Fax +716.668.4496
"We want you to return home safely everyday"