Featured News - Current News - Archived News - News Categories
Technologically Advanced Disposable Gloves
by mdsassociates
Fri, Aug 3rd 2018 08:30 am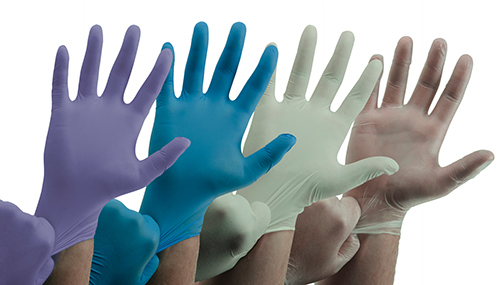 If you think single-use gloves are the same, you would be wrong. Believe it or not, there are a wide variety of thin, elastic, colorful protective gloves that get used then disposed in the trash can. Whether you work in food processing, medicine, security, the pharmaceutical industry, EMS or any other where inexpensive, disposable gloves are important, we have an option for you!
MDS has been selling competitively priced disposable gloves for over 30 years - they are the foundation of our company. We boost a wide variety of innovative gloves designed for harsh industrial applications and gloves that meet and exceed FDA standards for medical exam and food processing applications.
Available for you today are technologically advanced nitrile, vinyl, synthetic, polyethylene and latex gloves that are manufactured to feature: Reduced mil thickness, Extra-Thick/Heavy-Duty, Extra-Protection/High-Risk, Moisturizing, Reversible and we even offer the world's first Biodegradable style gloves in many shades of blue, black, orange, green, pink, purple, magenta, lavender, gray and cooper colors.
If you haven't shopped yours, you might want to spend some time and browse ours today! Ask for samples and inquire about volume discounts!
+Read more about disposable gloves here
+Shop for disposable gloves here
_________________________________________________________________________________
Related Articles