Featured News - Current News - Archived News - News Categories
Seasonal Shrink Wrapping Can Cause Mold
by mdsassociates
Fri, Oct 26th 2018 08:30 am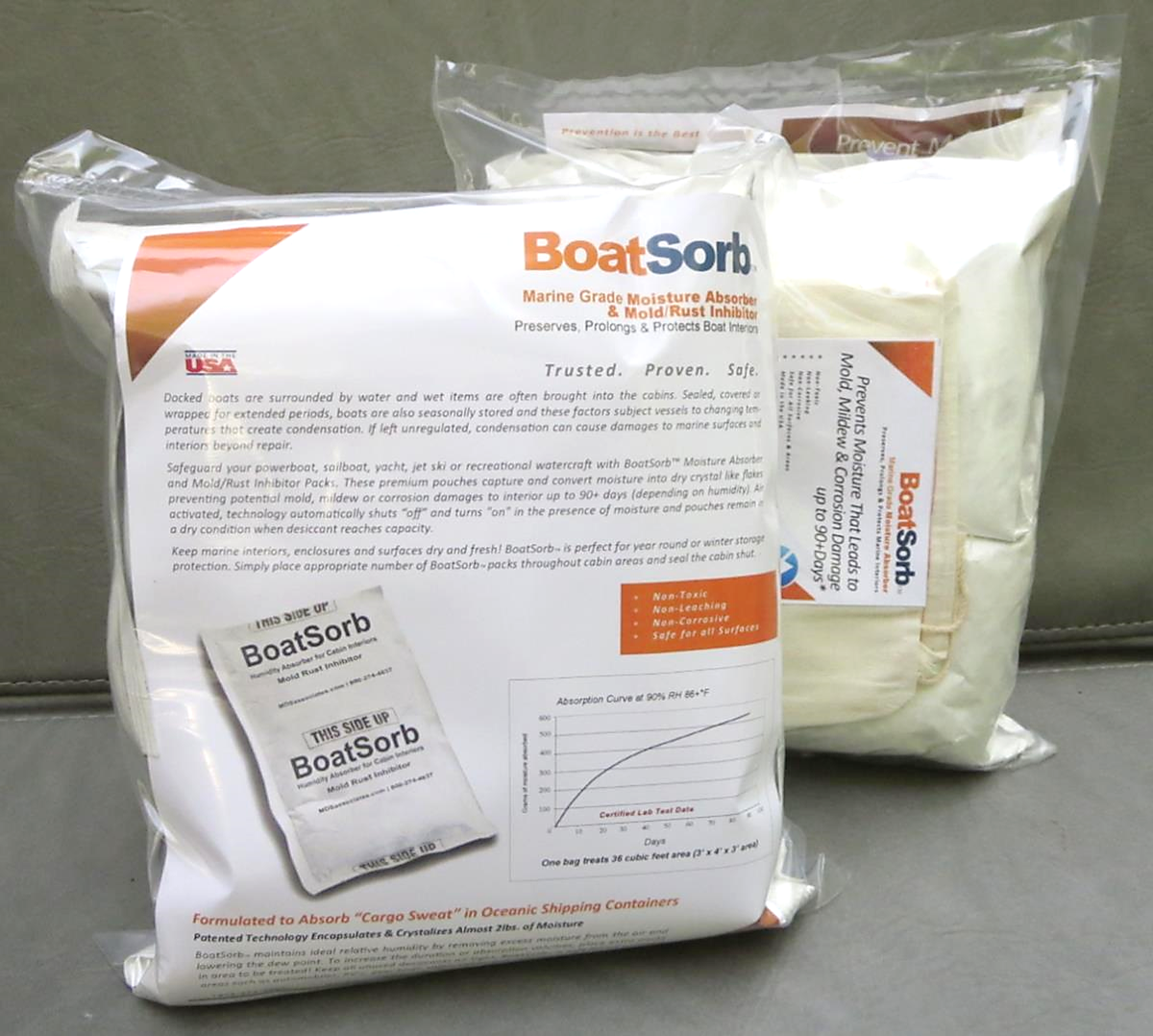 Very often still damp from the summer fun, marine vessels are abruptly removed, wrapped and unfortunately stored wet. Designed to protect the vessel from environmental conditions, the seasonal shrink wrapping of a boat can unfortunately contribute to the growth of mold, mildew and rust.
Any object wrapped in a heavy gauge polyethylene barrier is be subjected to condensation, and if there is on thing mold loves, it's moisture! Moisture is a natural enemy to marine cabins and compartments and if you do not use a moisture absorber, you will most likely have grave consequences when you take it out of storage!
Do You Desiccant?
We have a simple, safe and affordable solution to protecting marine cabins against the threats you can't see! For a few dollars, you can store and protect your vessel against moisture damages in complete confidence!
Proven effective —you can trust the protection of BoatSorb™Moisture Absorber Pouches. Perfect for year round protection or seasonal storage use these non-leaching pouches in conjunction with shrink wrapping to eliminate moisture so you will never see corrosive rust, mold or mildew growth and your cabin will smell fresher and feel drier! Simply place pouch in area to be treated and seal shut-it's that easy!
+Shop for BoatSorb Desiccant Pouches here
+Read more about seasonal boat wrapping here
+Learn more about desiccants - information/instruction
______________________________________________________________________________
Related Articles