Featured News - Current News - Archived News - News Categories
Fall Foliage Signals Seasonal Car Storage
by mdsassociates
Sat, Sep 8th 2018 11:00 am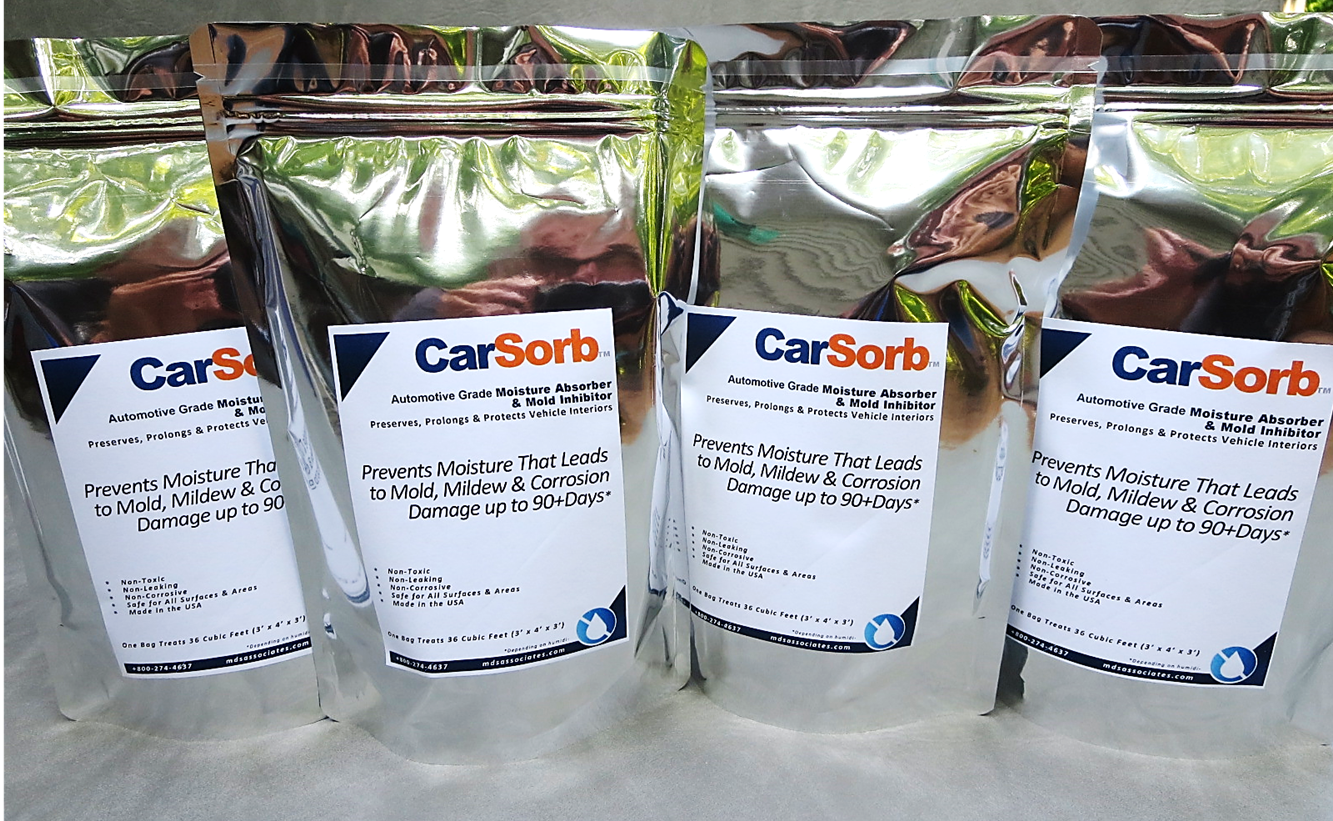 After a long search for the perfect moisture absorber, we are excited to share with you a new line of storage desiccants made for the automotive market!
We took the concept behind those Chinese made DO NOT EAT white or brown paper packets and "put them on steroids" and created CarSorb™ - a premium line of industrial-sized automotive grade Amercian made desiccants designed to safeguard the interior components and fabrics of your antique, classic collectible, exotic sport or muscle car while in storage. CarSorb will outperform charcoal, silica and clay based sorbents hands down!
Perfect for storage units, sheds, barns dealerships, yard storage, car carriers or when inside home garages, CarSorb™ Moisture Absorber and Mold Inhibitor Packs don't have to be removed during use making it perfect for year round use. For a dry and fresh interior, toss 1 or 2 pouches in the front and back foot wells and 1 in the trunk and close car - your leather, vinyl, PVC, steel, aluminum and more is now protected by a patented automotive absorber pouch!
+Shop here for CarSorb™ Moisture Absorber and Mold Inhibitor Packs
_________________________________________________________________________
Seeking Retail Partners - Please Contact Jon/Chris
Related Articles