Featured News - Current News - Archived News - News Categories
Treat Water Damaged Cars with These Cargo Dry Desiccants
by mdsassociates
Tue, Apr 4th 2023 08:00 am
Transporting or Storing Water-Damaged Vehicles?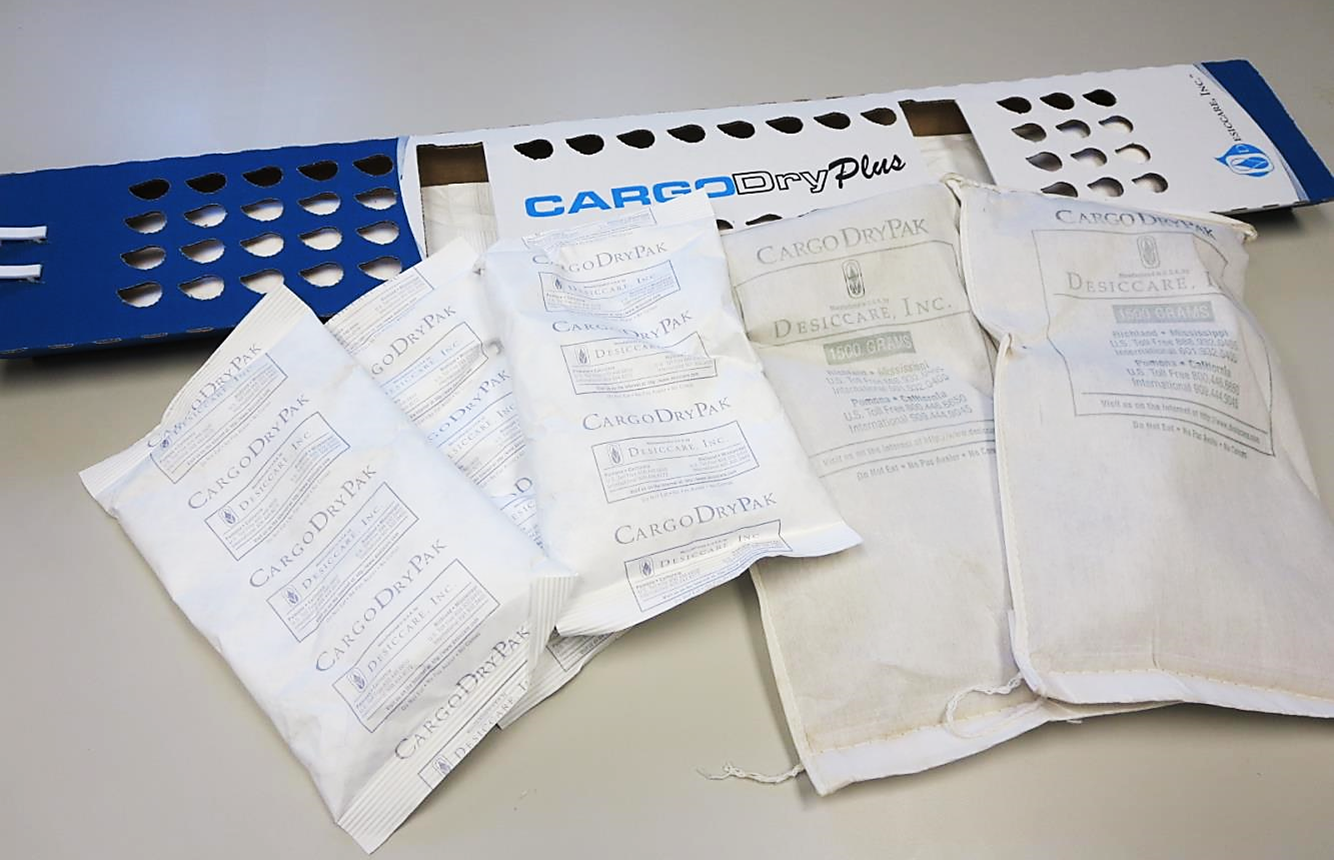 Floods, storms, heavy rain and the like are not always avoidable and while individuals are likely to escape a storm, their car might not be so lucky.
In fact, Carfax estimated that in 2021, over 387,000 vehicles on the road had been previously flooded to some degree.
It is imperative to dry the vehicle's interior as soon as possible. Moisture in the cabin can lead to corrosive rust, odor, mold or mildew all of which could cause more prolonged issues later down the line.
To combat water damage inside a car, wet/dry vacuuming and electric fans are a great way to dry the interior. When this step is completed and the car is ready to be sealed closed for transportation or storage, we recommended the use of an industrial desiccant as it can help revive a car from water damage.
Desiccants are high performing and powerful moisture absorber packs commonly used in secondary packaging to protect, preserve and prolong delicate or sensitive items along the global supply chain. They're also awesome for drying the interior cabin of motor vehicles, marine vessels, car transporters and so much more!
Consistently ranked among the highest performing in the moisture absorbing industry, Cargo Dry is a commercial grade desiccant specifically formulated to absorb 158% of its weight in moisture while helping to regulate humidity levels to prevent mold, mildew and corrosion to the treated contents for 60-90 days. Cargo Dry is also environmentally friendly, non-toxic, contains no hazardous materials, can be disposed as normal waste and availablein three distinct formats.
_________________________________________________________________________________________
+Read more about how Cargo Dry can help you salvage water damaged vehicles here
+Shop for Cargo Dry moisture absorbers here
Related Articles