Featured News - Current News - Archived News - News Categories
Protect the Limbs that Don't Grow Back
by mdsassociates
Sat, Apr 13th 2019 08:00 am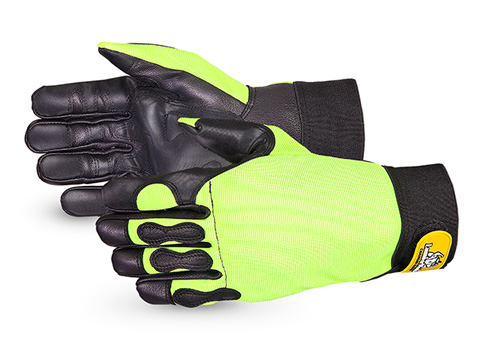 Designed for tree professionals, Superior Glove® has constructed the Endura® Hi-Viz Chainsaw Safety Gloves.
Comfortable, dexterous and good looking, they feature an eight-layer lining of Kevlar® on the back of the left hand—a specific chain-arrest woven Kevlar®—that provides a level of cut resistance designed to withstand and stop a chainsaw running at 3140 feet per minute!
Other features include water-repellent, smooth yet grippy grain goatskin leather palms with built in anti-vibration reinforcement while the hi-viz yellow backs are designed for optimal visibility and keep operators alert to their hand movements. The wide velcro cuff closure supports the wrists and knuckle pads protect against impacts.
Affordably priced, they are less expensive than most medical co-pays and conveniently fit inside your chainsaw case!
+Read more about Endura® Hi-Viz Chainsaw Gloves
+Shop here for Endura® Hi-Viz Chainsaw Gloves
__________________________________________________________________________
Related Articles