Featured News - Current News - Archived News - News Categories
Biodegradable Bamboo Toothbrushes Eliminates Landfill Waste
by mdsassociates
Sat, Feb 1st 2020 08:00 am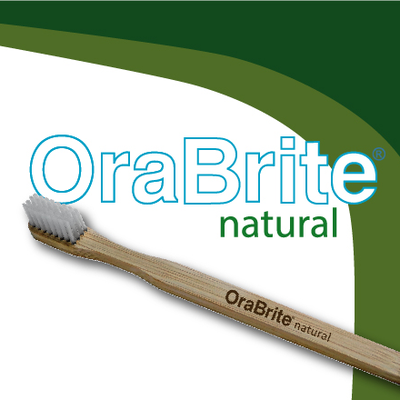 Bamboo-Based Biodegradable Toothbrushes Eliminate Unnecessary Waste While Giving the Same Quality of Cleaning That Traditional Plastic Brushes Can Offer
When it comes to manual type toothbrushes, we have a better, more sustainable solution for planet Earth!
A new line of Eco-friendly, biodegradable professional dental toothbrushes from Oraline are designed to offer dental professionals, clinics and universities the option to transition to sustainable oral hygiene products, keeping the teeth clean and our planet cleaner!
OraBrite® Natural
Now available are quality-crafted toothbrushes constructed of biodegradable and naturally antibacterial moso bamboo handles with recyclable nylon-6 soft bristles. These bamboo brushes are individually wrapped in 100% recyclable paper packaging and bulk packaged 72 per carton. Bamboo style toothbrushes perform as well and as long as traditional plastic type toothbrushes.
These bamboo toothbrushes compete with national brand equivalents such as Colgate®, Oral-B® and Mentadent and can be custom imprinted quickly and affordably with your favorite slogan or contact information. Bamboo brushes also make great cleaning brushes for small parts and areas! They are available several styles.
________________________________________________________________________________________
Related Articles