Featured News - Current News - Archived News - News Categories
Reshoring Disposable Nitrile Gloves
by mdsassociates
Thu, Feb 2nd 2023 07:00 am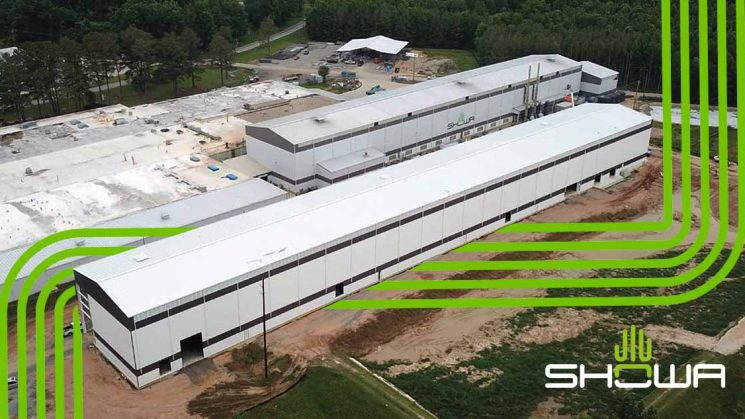 Reshoring Disposable Nitrile Gloves
When the pandemic landed on our shores, the country was beckoning for U.S. manufactured PPE, specifically disposable nitrile gloves as the demand for single-use gloves skyrocketed and generated significant shortages with price increase of more than 1000%.
The temptation of going offshore for PPE supply is unfortunately still strong and while history will show that another pandemic is inevitable, the pandemic lessons we endured must never be forgotten!
SHOWA® is a Glove Manufacturer Committed to the U.S.A
SHOWA® invented the world's first single-use nitrile glove linked to the AIDS pandemic and allergic reactions in the 1990's. Thanks to pre-pandemic plans, today they're currently the only manufacturer in the U.S. capable of producing FDA-approved domestically-sourced nitrile gloves manufactured end-to-end with American materials and equipment.
With a new factory and expansion in Fayette Alabama, SHOWA® has production capacity of 1.2 billion gloves per year, meeting front-line and all other domestic demand. The factory expansion will also create over 100 new jobs for USA workers. Similarly, there will be greater opportunity for our groundbreaking research and development.
Environmentally-Friendly Nitrile Gloves Made in Alabama
The expansion of the Fayette site also includes an integrated biodegradable technology platform. Most recently, SHOWA® has received FDA 510(K) approval which means they will be the first to bring to market a GreenCircle certified biodegradable medical-grade exam glove that features Eco Best Technology® that allows gloves to break down by 82% in just 386 days.
Together we can rise to meet this unprecedented challenge if we focus now on fortifying our ability to respond to the pandemic and future outbreaks like it. But first it starts by producing and buying American essential personal protective equipment (PPE) such as single-use nitrile gloves, respirator masks today.
-----------------------------------------------------------------------------------------------------------------------------
+ Learn more about SHOWA® and their efforts to bring manufacturing back to the U.S.A here
+ Shop SHOWA's first Biodegradable EBT Nitrile Gloves made in the U.S.A here
Related Articles