Exothermic Warming Technology
Harvest the Sun's Solar Rays and Amplify Warmth. These Innovative Balaclavas Seal Out the Cold, Wind and Snow So You Can Work Easier or Play Longer!
Like it or not, winter is coming and over here in Buffalo New York it typically means lake effect snow storms and wind chills that bring brutally cold temperatures. Wheter you're a seasoned foremen, an avid outdoorsmen or a road warrior in the trenches, counteracting cold stress can be difficult during these conditions.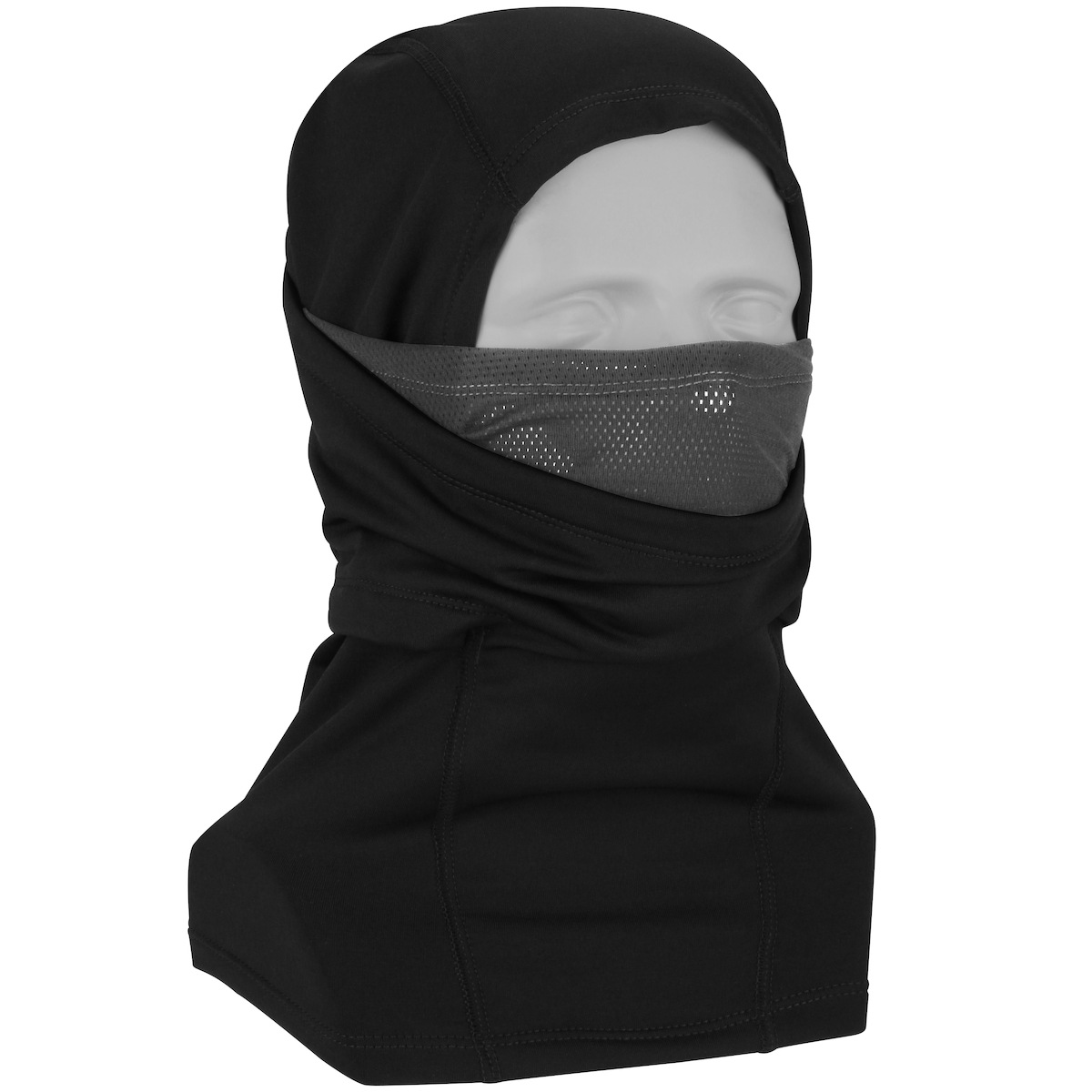 Cold stress results from the body's inability to warm itself. It typically occurs when cold temperatures, high wind, dampness or exposure to cold water causes skin temperature to drop quickly. Eventually, these environmental factors force the body to work harder to maintain its core internal body temperature – meaning energy is expelled on staying warm instead of focusing on the task at hand.
Cold stress can result in frostbite, hypothermia or trench foot. Keeping the extremities protected by properly dressing for inclement weather is critical to preventing cold stress. One extremity at grave risk is the head.
Dual Functionality
New from PIP® (Protective Industrial Products), the Thermal Exo Dual-Layer Balaclavas that feature fabric layering technology that harnesses solar rays from the sun to amplify the warming effect of the material up to 15°F (10°C).
Full thermal head and neck coverage is easier than ever. Cover all but your eyes - wear as a ski mask, neck gaiter or a full mask! Constructed of a soft breathable mesh inner layer and a Polyester/Spandex outer layer, this Solar Activated Dual-Layer Balaclava provides form-fitting comfort and protection from the extreme weather conditions sealing out the cold, wind, and snow.
This functional, form-fitting balaclava features a double layer of fabric that covers the nose and mouth but if you require less insulation, you can pull the nylon, spandex outer layer down below your chin to reveal the soft, breathable, mesh bottom layer. This is also convenient for talking or preventing your safety glasses, ski goggles, or sunglasses from fogging up! Anti-microbial treated, quick-drying and high stretch lightweight fabric fits most head sizes, rests comfortably under a hard hat or helmet and easily tucks into jackets. Machine washable.
Combine these balaclavas with hand warmers, winter work gloves or hi-viz cold conditon jackets and overalls to combat the cold and make winter more tolerable! Bulk packaged and wholesale priced around $12.00 each - you can equip your entire staff for a fraction of the cost this season, and even next! But don't take our word for it. Just tap the link and …
Orders. Questions. Volume Discounts.
+800-274-4637 | +716-668-4001 | Fax +716-668-4496 |

[email protected]
"We Want You to Return Home Safely Everyday"