Wearing Personal Protective Apparel (PPE)

Creates

Burdensome Heat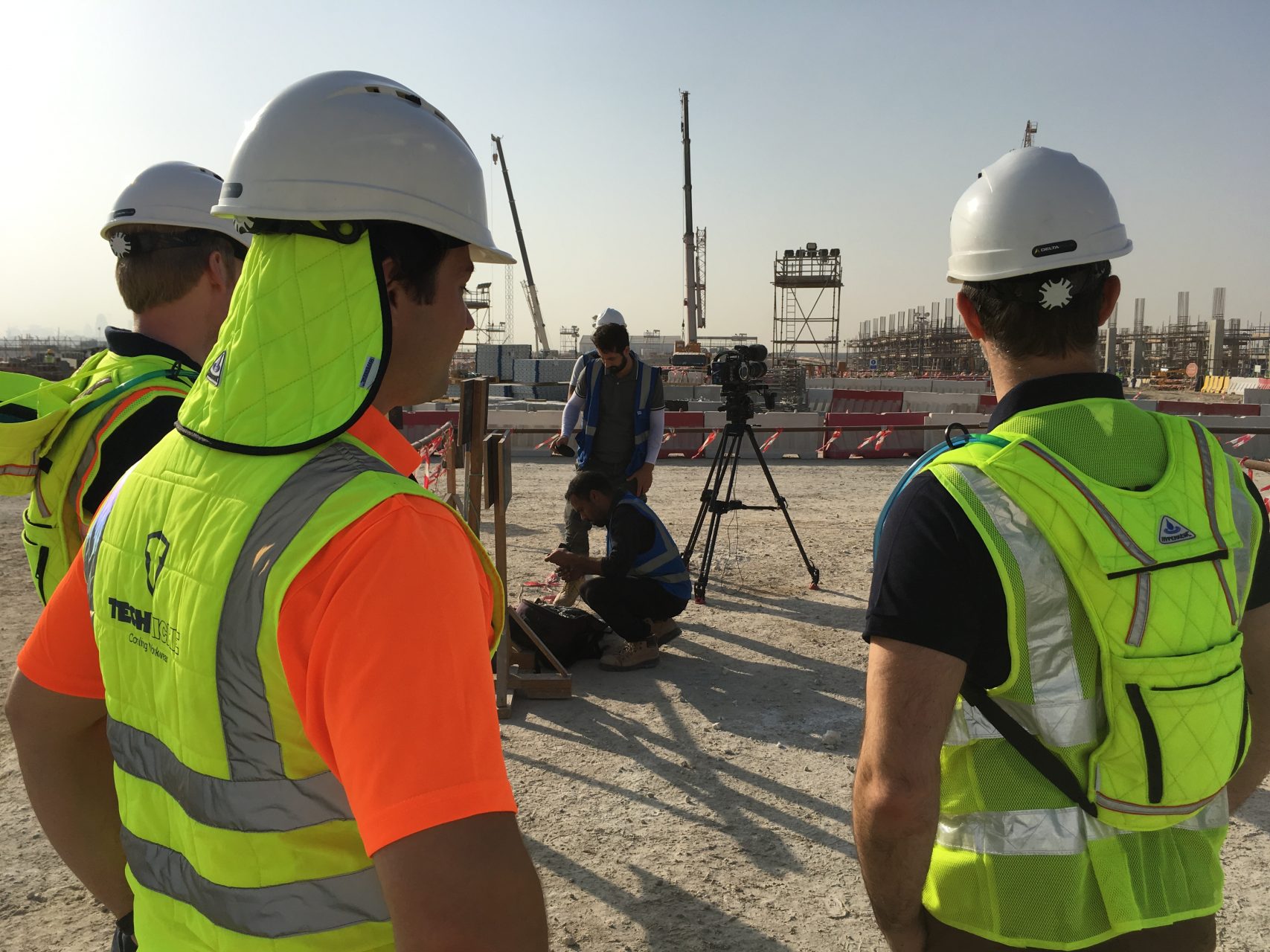 The trade off to barrier protection is heat build-up, and a common complaint among operators who don personal protective equipment (PPE) is it's extremely hot to wear, especially outdoors in the summer heat. To prevent dangerous fluids and particulates from migration, a barrier property is implemented and consequently air flow is stunted. Now add in work movements, air temperature and an individual's temperature becomes elevated - this can lead to personal injury or reduced productivity.
Prevention is crucial to comfort, productivity and personal safety.
It is not uncommon for fire fighters, hazmat personnel and individuals who work in cleanrooms, water jetting, mold/mildew remediation to be protected from head to toe. Barrier-proof body suits, gloves and head/face coverings cause real concerns for heat stress, heat fatigue and dehydration.
By the time an operator has finished layering their protective gear, many are already extremely hot, uncomfortable and thirtsy. Unfortunately once an operator is garbed up, they have to remain sealed in their protective gear until a shift change or the job is completed. And for operators working in strict classified cleanrooms such as in pharmaceuticals, movements are restricted to prevent particulates from being 'kicked up' so fanning oneself to cool down is not an option.
SMART COOLING PPE
For cooling relief, evaporative cooling technologies can be implemented to reduce the temperature beneath outer protective suits, uniforms or clothing, Techniche International offers innovative cutting-edge cooling products such as vests, beanies, towels and more available in two cooling technologies and configurations that are revolutionizing heat stress relief!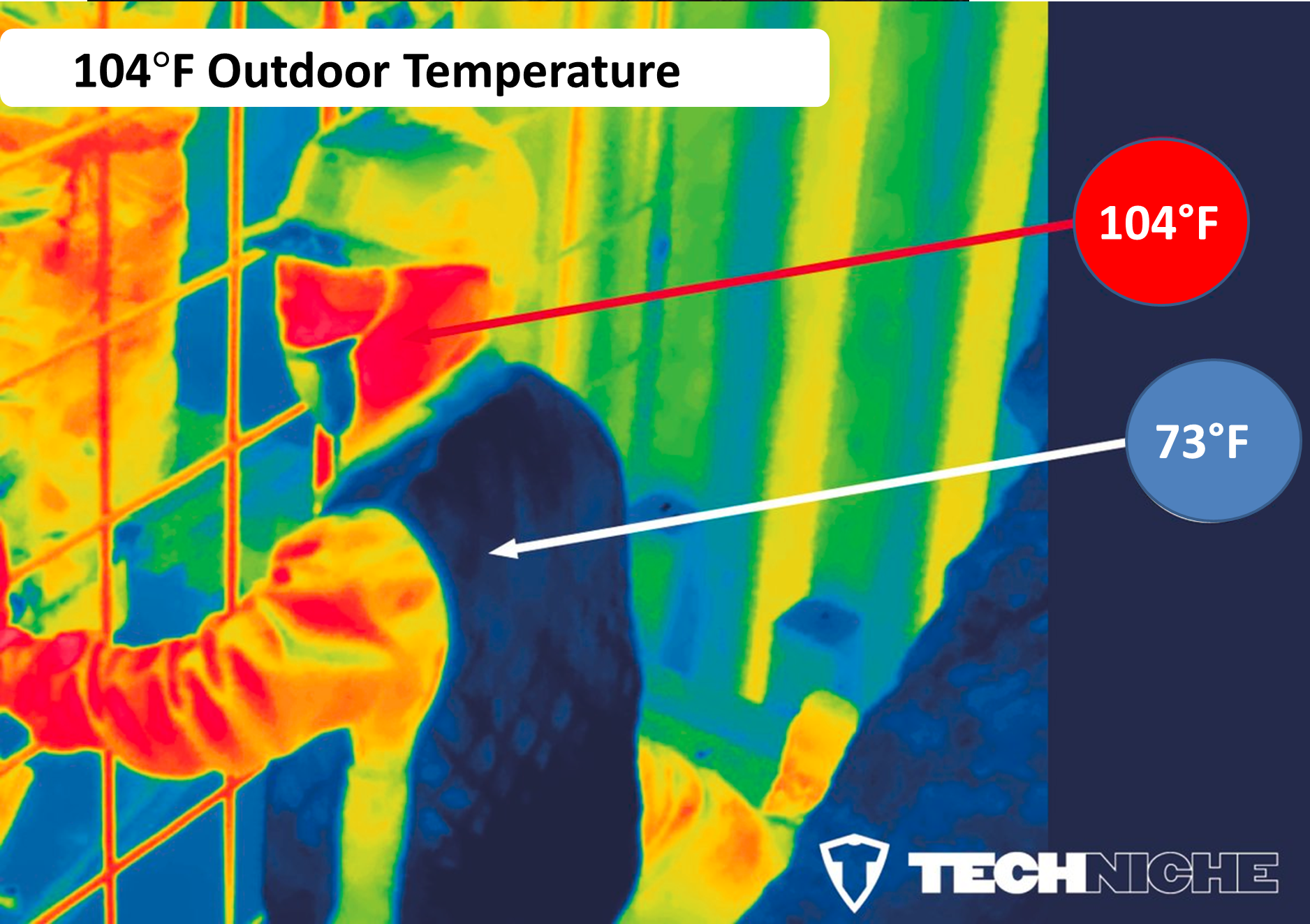 +HYPERKEWL™ PLUS Evaporative Cooling Products use a unique specialized fabric that rapidly absorbs and slowly releases water through evaporation. Look at this process as "super-charging" the body's natural cooling process, thereby protecting the wearer against heat stress. HyperKewl™ works to cool individuals during competition or strenuous activity.
Simply soak in water for 1-2 minutes, gently squeeze out excess water and enjoy the cooling effect for 5-10 hours. HyperKewl™ technology can provide an average cooling of 10-15°F/6-8°C cooler than the ambient temperature (depending on airflow).
HyperKewl™ Plus apparel is popular for:
Road Repair

Construction /Roofing

Farming/Ranching

Demolition

Walking / Jogging / Running

Rowing

Riding Horses

Dirt Biking / Motorcycle Riding / Bicycle Riding

Sports: Soccer, Field Hockey, Football etc.
+COOLPAX™ Phase Change Cooling Products utilizes a non-toxic carbon-based liquid that freezes at 58ºF/14ºC and remains at that temperature for 2-3 hours. Once activated, the CoolPax™ absorbs heat, as it changes from a solid back to a liquid, cooling the wearer in this process. This technology does not require airflow, or require any special environmental factors to work more efficiently.
Simply place CoolPax™ inserts in freezer or ice water for 35/40 minutes and insert into garment pockets. Works in all temperatures and humidity levels and maintains a consistent cooling temperature that won't cause ice burn.
CoolPax™ apparel is popular for individuals:
Working outdoors in high humidity

Working in confined spaces

Underneath Personal Protective Equipment

Pipeline/tank inspectors

Firefighting

Steel Furnaces

HAZMAT Responding

Underneath Medical PPE

Welding

Working in chemical plants

Piloting small aircraft

Race car driving
Shop our wholesale Techniche line of cooling accessories today! Available are cooling vests, sport vests, performance enhancing vests, cooling shirts, cooling tank tops, cooling vests with built-in hydration systems, hi-viz safety vests, cooling products for pets and much more! Techniche Cooling Products are the same cooling products used at Disneyland Parks and Resorts, Harley Davidson Motor Cycle, The Home Depot, Kawasaki, Staples, BMW, MSA, Adidas, Trek, KTM Racing, the Olympics and more!

DRINKABLE PPE®
SWORD® Performance was founded with a purpose: use clean, natural ingredients to provide great-tasting, effective hydration to hard-working men and women everywhere. From stadium lights to job sites, SWORD® is scientically created and specifically designed here in the USA to work with the body to battle dehydration and physical fatigue so your staff remains safe. SWORD®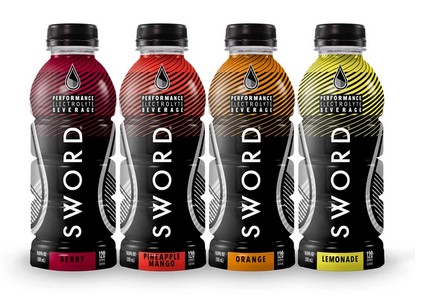 is peak performance hydration fuel to battle heat stress and fight fatigue when working hard.
Drink SWORD® when you are:
Sweating

Wearing heavy PPE or layers of clothing such as a mascot uniform, coverall or costume

Physically working hard

Hot or in a hot environment
SWORD® is a revolutionary carbohydrate-electrolyte drink scientifically formulated to help maintain hydration, improve productivity and avoid heat and fatigue related illness, even in the most challenging conditions. SWORD® is designed to support extreme physical work in harsh temperatures up to one hour by supplying the fluids, essential electrolytes and fuel you need to push your boundaries.
KEY POINTS
Premium product- "I.V. in a bottle"

Hydrate faster and better than water

Better mental clarity and focus

Sustain energy longer – lasts one hour

Reduce upset stomach

TaseAdapt™ delivers real fruit flavors that satisfy

Sodium electrolytes support blood flow, replaces sodium lost and helps regulate temperature

All-natural, nothing artificial

Gluten-free, caffeine-free, dye-free, vegan-friendly
+SWORD® products are available in a ready-to-drink 16.9 oz bottles and convenient 16.9 oz single powder packs in all natural Orange, Lemonade, Pineapple Mango and Berry real fruit flavors. Ask for samples today!
No matter who you are, no matter what you do, everyone has gear that they rely on to get them through the task at hand. Turns out what you're drinking is as important as the gear you use on the outside of your body! So the next time you grab your cleats, shovel, paddle or helmet, be sure to stay hydrated and cool with Cooling PPE and Drinkable PPE®! All you need to do is tap the link and ...
Monday - Friday 8:30am - 4:30pm EST
Questions. Samples. Special Requests.
Toll-Free +800-274-4637 | +716-668-4001 |

[email protected]
"We Want You To Return Home Safely...Everyday!™