Prevent Bumps & Scrapes
Sporty Style Bump Caps Increase Wearer Acceptability
What's the old saying…accidents happen? If there's one thing we can state with certainty, it's that striking your head against anything isn't fun and it doesn't feel good. This type of injury is very often a result of an individual not paying close attenti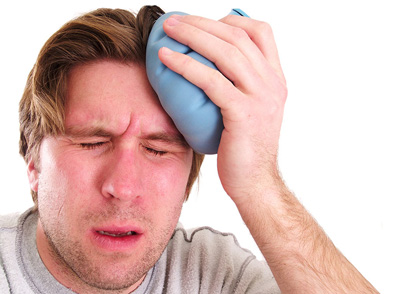 on to the surroundings.
Unfortunately, this occurrence isn't something that one can take for granted, especially in the workplace. According to a 2011 survey conducted by the American Bureau of Labor Statistics (BLS), approximately 33% of work-related head injuries are a result of impact while the worker was not wearing any form of head protection.
These instances take place in areas where hard hats are required and also in places where they are not mandated. In places where the hard hat is required, this statistic reflects a potential compliance issue. Those non-mandated areas though have a plethora of reasons why operators weren't wearing head protection, starting with the fact that it isn't required. Another popular excuse is that a solution has not been offered.
Being safe and compliant often takes a back seat to workplace fashion and a common theme among compliance officers is that many occupational accidents occur because employees opt out of wearing protective gear because it hinders productivity, is uncomfortable or looks ridiculous when worn. And let's face it; they know EHS officers simply can't catch every compliance violation. If you're seeking a safety solution to to bumps and scrapes, we have just the solution!
STYLISH BASEBALL STYLE BUMP CAPS

PREVENT BUMPS & SCRAPES

JSP® brand Bump Caps offered through PIP® (short for Protective Industrial Products) are designed for comfort. The lightweight design looks like a baseball cap, allowing workers to be comfortable while looking professional. It's also well ventilated, keeping workers cool and comfortable. Designed for the working squid, these baseball style bump caps are widely accepted by employees and this translates to elevated compliance.

Three innovative bump caps are available in different colors, configurations and styles. The HardCap™ A1+™ and HardCap™ Aerolite™ baseball style bump caps feature a low-profile, ultra-sleek design that's indistinguishable from a conventional low-profile baseball cap! The HardCap™ Ranger Bump Cap has a wide brim that protects the ears, face, neck and head from the Sun's UV rays.
Head Protection That's Elevating Safety Compliance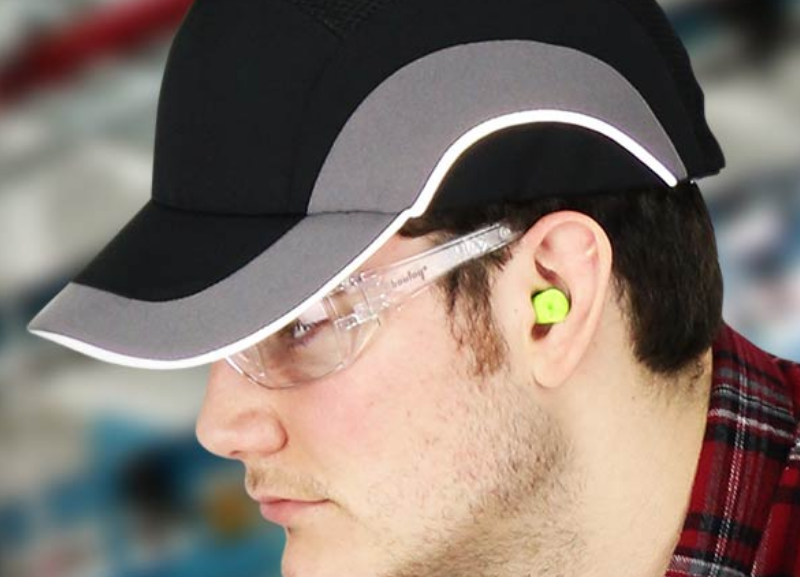 HardCap A1+™ Bump Caps resemble everyday baseball caps. These ultra-sleek Bump Caps feature a tough HDPE liner that provides all around protection (from front-to-back and side-to-side), helping prevent costly bumps and nasty scrape injuries. A unique size adjuster allows for a quick, easy and secure fit. Multiple brim options are available to meet the demands of different applications: Regular (2-3/4"), Short (2"), and Micro (1").
HardCap™ Aerolite™ Bump Cap weighs less than 5-ounces and features a breathable design that makes this baseball style cap the lightest and most comfortable bump cap available on the market! An absorbent terrycloth sweatband and an antimicrobial Polygiene® coated fabric prevents odors and keeps operators comfortable. The water resistant shell prevents staining and discoloration. The HDPE liner provides protection from front-to-back and side-to-side and is removable, so the outer cap is fully washable. Angled downward to prevent the cap from falling off, a unique size adjuster with clamp action back slides on an elastic strip to allow user to customize fit quickly. Large open weaved panels provides unparalleled ventilation and comfort while reflective piping adds extra visibility and therefore safety in all working environments.
For those who work in the outdoor elements, available is a Ranger Style Bump Cap. They feature the same HDPE liner as the baseball cap style, but these have a 3-inch brim that helps shade a worker's face, neck and ears from the sun's dangerous rays, reduces glare and channels away rain. They are ventilated to keep operators cool and comfortable and an adjustable chin strap provides a secure fit.
Bump Caps are not Safety Helmets or Hard Hats and are used as head protection in work spaces where hard hats are not mandated. Bump Caps and Ranger Caps are used in several industries, including:
Aviation/airlines
Automotive
Food processing
Warehousing
MRO applications
Assembly applications
Food service operations
Law Enforcement
Landscaping
HVAC/ Plumbing
Maintenance & repair
Package handling
Increase wearer acceptability and reduce workplace injuries. Contact MDS today for an evelaution sample, volume discounts or to place an order today! Promote your brand or message - these bump cap products can also be quickly embroidered with your logo and/or personalized message!
Orders. Questions. Volume Discounts. Samples.
Monday - Friday 8:30am - 4:30pm Eastern Time
+800.274.4637 | +716.668.4001 | [email protected] | Fax +716.668.4496
"We want you to return home safely every day"