Customize Your PIP® Protective Industrial Safety Products
For over 30 years,
Protective Industrial Products®
(PIP® for short) has been an independently owned supplier of consumable
personal protective equipment (PPE)
to industrial distribution. Many of their products are made right here in the USA and are designed and tested to provide the utmost safest qualities to their wearers. PIP® offers an array of
advanced cut-resistant fibers,
body protective gear;
electrical safety products
, from head, face, hearing protection,
warning beacons
and to arm and hand safety, they have it all.
1. Vend-Ready Solutions
We have all visited a vending machine to satisfy that need for a quick snack on the job to get us to lunch or even the end of the day. PIP® is making it easier on the employee and the company to be able to grab that necessary pair of gloves or safety equipment to get the job done safely and efficiently. With multiple vending locations and product selection control, it will be easier to grab personal protection equipment that is right for the job with less downtime.
PIP® also makes it easier to order and get those vend-ready products by selecting the vending format that is best for your machine. Select from a fold and have them rubber banded, sealed in a plastic bag, shrink wrapped, or sock folded. Individual packaging reduces space consumption in most machines or on a hook. You can choose from:
Shrink-Wrapped Gloves - Product is tri-folded and shrink-wrapped for carefree dispensing
Folded Pair Bag Gloves - Pair packed bags keep products clean with no loose edges or rubber bands and have easy-to-read labels that make identifying the product and size easier.
Customized Glove and Sleeve Solutions - All of PIP® bulk gloves and sleeves can be Vend-Packed at special request using Made-to-Order services, and offer 4 options

Folded and Rubber Banded

Folded & Sealed Plastic Bag

Folded & Shrink-Wrapped

Sock Folded

PPE Packaging Solutions - Specific products are packaged specially for locker-type vending and shelf placement such as Ambi-Dex Disposable Gloves, Go-To-Work Hard Hat Kits, HellBerg Ear Muffs, Ear Plugs, Respirators and more. Helix coil vending products include Bouton Optical Safety Glasses and Hi-Viz Safety Vests.
---
2. Custom Logo Imprinting
Logo Imprinting
is just one of the custom services that PIP® is proud to offer. With a 6-day turnaround time, the PIP® design team's work is fast, easy, and precise. Logo proofs can be turned around in as little as 24 hours after the request is submitted (depending on the format). Their recently expanded production capacity also allows them to keep delivering fast turnaround times, even as orders continue to increase.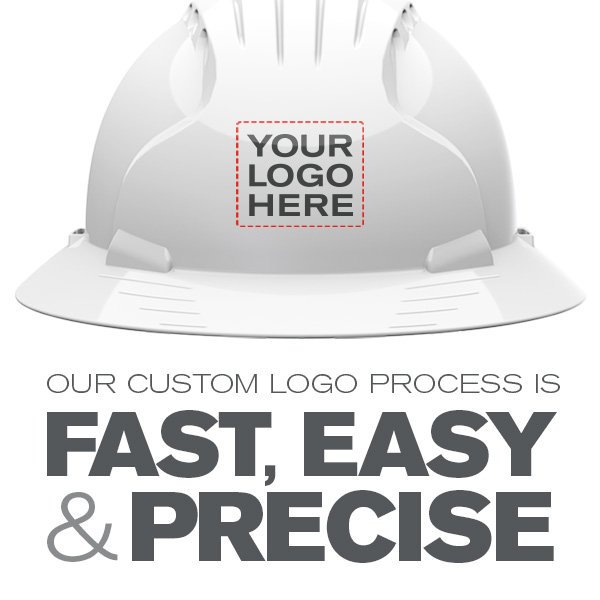 Pad Printing is an indirect offset printing process that allows the image to be transferred from the printing plate via a silicone pad onto the product, and can be ideal for imprinting 3-D objects. For this method of imprinting, and depending on the product, you can select up to four of the twelve readily-available colors.
Heat Transfer is a printing process that involves the image being printed on transfer paper and then applied to the product using heat. This method is available in up to four of twelve readily-available PMS (Pantone Matching System) colors and allows for better detail with the multiple colors selected.
Screen Printing is a method that uses only screens to print the image directly onto the chosen product. It works only for clothing and is available in up to four of twelve readily-available PMS (Pantone Matching System) colors.
Embroidery is a higher quality imprint option that is available in up to nine of sixteen readily-available PMS (Pantone Matching System) colors. All pricing is custom quoted based on stitch count and lead times may vary based on quantity. This option is also only available for clothing and bump caps.
The Pantone® Matching System is a color matching system to keep consistent color across all printing processes. PIP® offers select stock colors based on the ones that are most commonly ordered, and you can select the closest stocked pantone colors to your colors for no additional charges. If you want an exact color match, a Pantone® color match can be selected and custom mixed for your order, and does involve additional charges. You can download PIP's custom order request forms below.
If your logo is not print ready, PIP® is willing to work to recreate the files for optimal quality and cost. However, they do request certain art files that will help them produce the best results and quickest turnaround time:
- .eps (Encapsulated Postscript)

- .ai (Adobe Illustrator)
If you do not have those files, they do accept:
- .jpeg (Joint Photographic Experts Files

- .tif (Tagged Image File)

- .pdf (Portable Document Files)
---
3. Made-to-Order Knit Protective Sleeves
Made to order
sleeve protectors or arm covers
put the customer in control of what they are ordering for their specific needs. Protective sleeves are already designed to help prevent abrasions and scrapes, but PIP® wants to help enhance your safety and protection by offering specific solutions to specific applications, such as Cut Protection, Heat Protection, Arc Flash Protection, Food Handling, and General Purpose. Once the safety need is identified, the solution can be customized by choosing the material, size, and other options that are available to enhance and
maximize performance
. In three easy steps, you can have sleeves that fit you comfortably and protect you from the dangers of your job.
Select a Series - PIP® offers different series of materials that you can choose from to get the best arm protection for you. Kevlar, Dyneema, Cotton, and Pritex are just a few of the available options to choose from.
Pick a length - PIP® Sleeves are available in any of the following lengths: 10", 12", 14", 16", 18", 20", 22", ans 24"
Customize Your Sleeve - PIP® lets you choose from a variety of options for the finger and thumb, and top of the arm to ensure the sleeve stays in place as consistently as possible

.
The right material and length combined with the right finger and thumb, and top of the arm options for your application are sure to keep you as safe and protected as possible. With a 2-week lead time, PIP® ensures that your customized product will hold up to your specific needs. If you have a specific need that is not listed, a representative of MDS Associates can help by contacting PIP® to find the right solution for you.
---
4. Retail Ready Program
PIP® works with you to customize the best program and showroom to suit your retail needs. They offer an extensive line of personal protective equipment products that are individually packaged and ready to retail.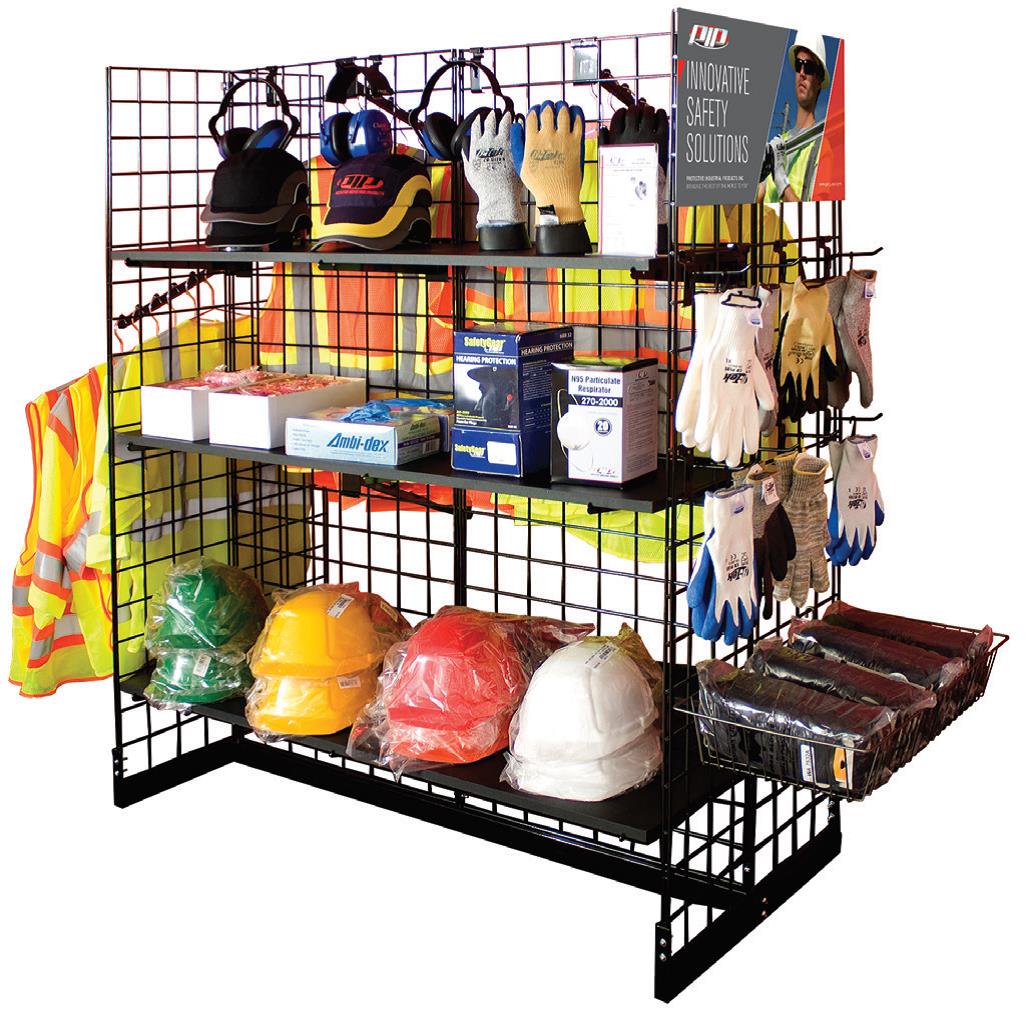 PIP® Retail Ready Display Talkers are laminated, durable, and come complete with mounting ties. You can choose any combination of shelf, basket, and peg talkers. All mention features that resonate with customers and contain bullet points that identify the product, its key features, and ideal use.
Eye-catching point-of-purchase displays are key, and PIP® standard displays are versatile and adaptable in all showrooms. From a gondola display to a dump display to a tower display, your showroom will have the best combination to maximize your showroom product sales.
Planograms that are customized just for you help to optimize your point of purchase displays. PIP® can provide you with top sellers in each market channel and help in putting together a fast-turning product configuration that meets your needs.
Doing Retail Ready right, you have to think like a retailer, meaning being ready for that walk-in traffic and those impulse buys. By making use of your counter space, PIP® includes seperate early-buy special point-of-sale deals that are tailored to take maximum advantage of walk-in traffic.
---
MDS Associates is proud to be a wholesale distributor of PIP® and we have many of their products listed on our website. If you've found a PIP® product that isn't on our site, call one of our representatives and we can contact PIP® to see if it is available to send out to you! Browse
MDSassociates.com
to view
PIP® gloves
or their
full product line
. Interested in trying some out for yourself?
Request A Sample
. What about buying in bulk? Get
Volume Pricing Information!
Email customer service at
[email protected]
- we're here to help! Call toll-free (+800.274.4637) for PIP® Products NOT listed on our website