Straw Wars |

The

Saga Continues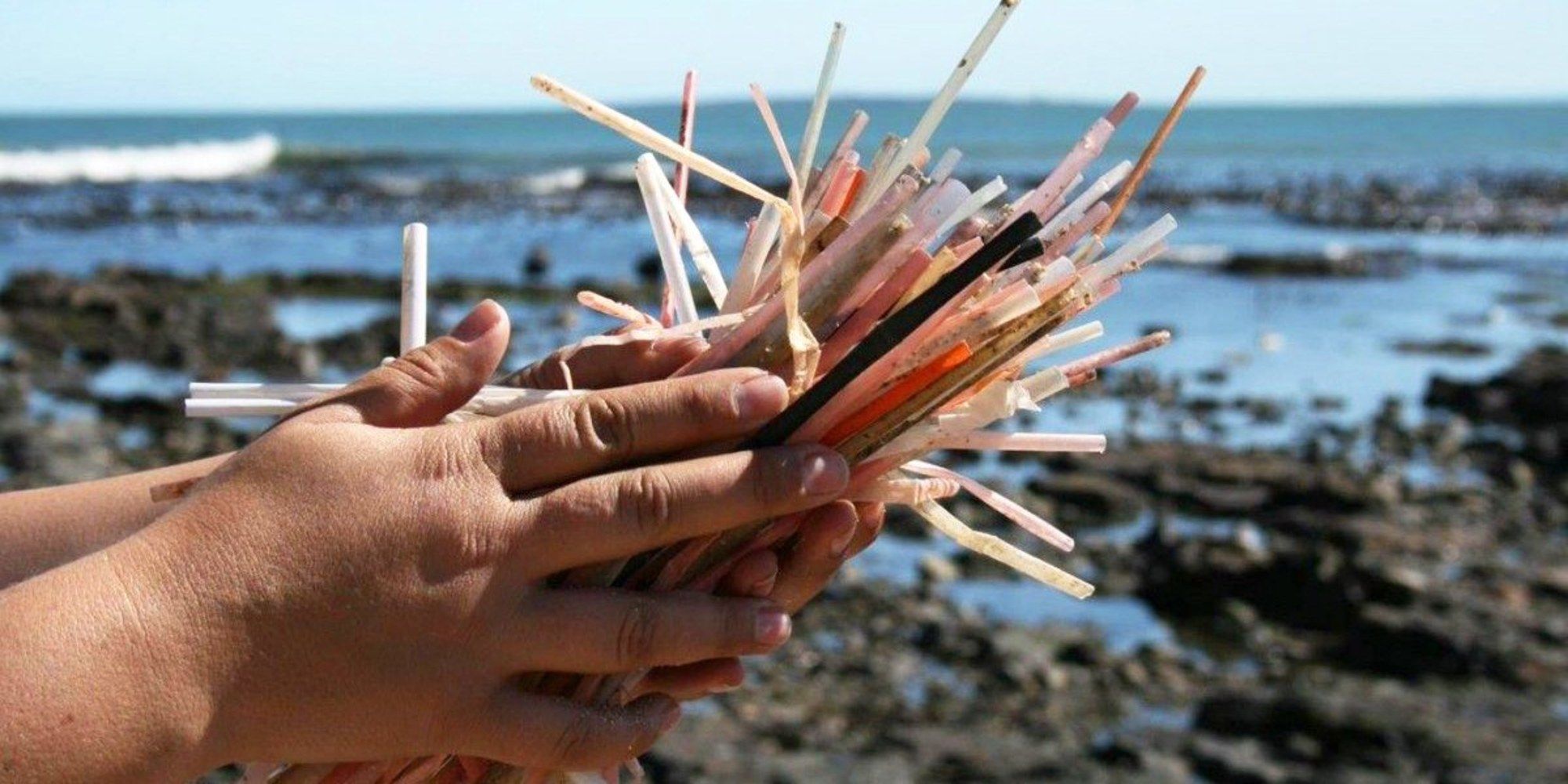 Finally, the long awaited news many of us have been been waiting for has finally arrived - the re-opening of our bars and restaurants! It's also the best time for you to revalulate the ordering and marketing of your drinks.
Used once and then tossed in the garbage, Americans use millions of plastic straws and stirrers each day. Those straws litter our streets, lands, shorelines and oceans where they harm or kill marine life and release toxic pollutants. In the USA roughly 500 million plastic straws are used every day and are among the top 10 contributors to marine and shoreline debris pollution. Plastic straws and stir sticks do not biodegrade but break down into smaller microplastics that have made their way into our food chain and the deepest trenches of our oceans.
The research and statistics on the environmental impacts of plastic straws across the globe are alarming. News articles are appearing regularly on what plastics do to our environment, our health and are pressuring for laws that eliminate and ban single-use plastic straws and other petroleum based products as well. Not using and not distributing plastic straws is a small gesture with a major environmental impact and a fundamental step to protecting the future of the planet. Unfortunately, it is unrealistic as our country has become dependent on sipping and stirring devices.
Single-use plastic straws are handed out to restaurant guests by the millions each day. Nearly every chain restaurant and coffee shop offers straws. They're in just about every movie theater and sit-down restaurant. Theme parks, convenience stores, ice cream shops and school cafeterias freely hand them out. Every time a plastic straw or stir stick is served, it compounds a problem that will never go away.
Man Kind Made This Mess. Now is the Time to Fix It.
Environmental concern has led to new efforts and innovations in product development concentrated on developing eco-friendly straw alternatives. There are three main alternatives to plastic straws: paper, plant-based plastic (PLA) and wheat stem drink straws.
Paper straws were used for many years in the United States, until cheap plastic straws presented a less expensive option. There are a few high-quality paper straws manufactured in the United States, but they are relatively expensive and tend to turn mushy quickly and may impart the taste of a drink.
Plant-based plastic straws hold promise, but there are many factors to consider. A study from the University of Pittsburgh that compared life cycle costs (including fertilizer, pesticides and chemical processes) of producing PLA, to life cycle costs of producing traditional plastics, showed a higher amount of pollutants generated in manufacturing PLA. According to the Earth Institute at Columbia University, PLAs have a lower lifetime carbon footprint than petroleum-based plastic. While some PLAs are easily biodegradable, many need to be placed in an industrial composting facility to quickly biodegrade. It was also noted that, "When bioplastics are not discarded properly, they can contaminate batches of recycled plastic and harm recycling infrastructure." So, separate waste streams need to be created.
REAL WHEAT STRAW STICKS MADE FROM WHEAT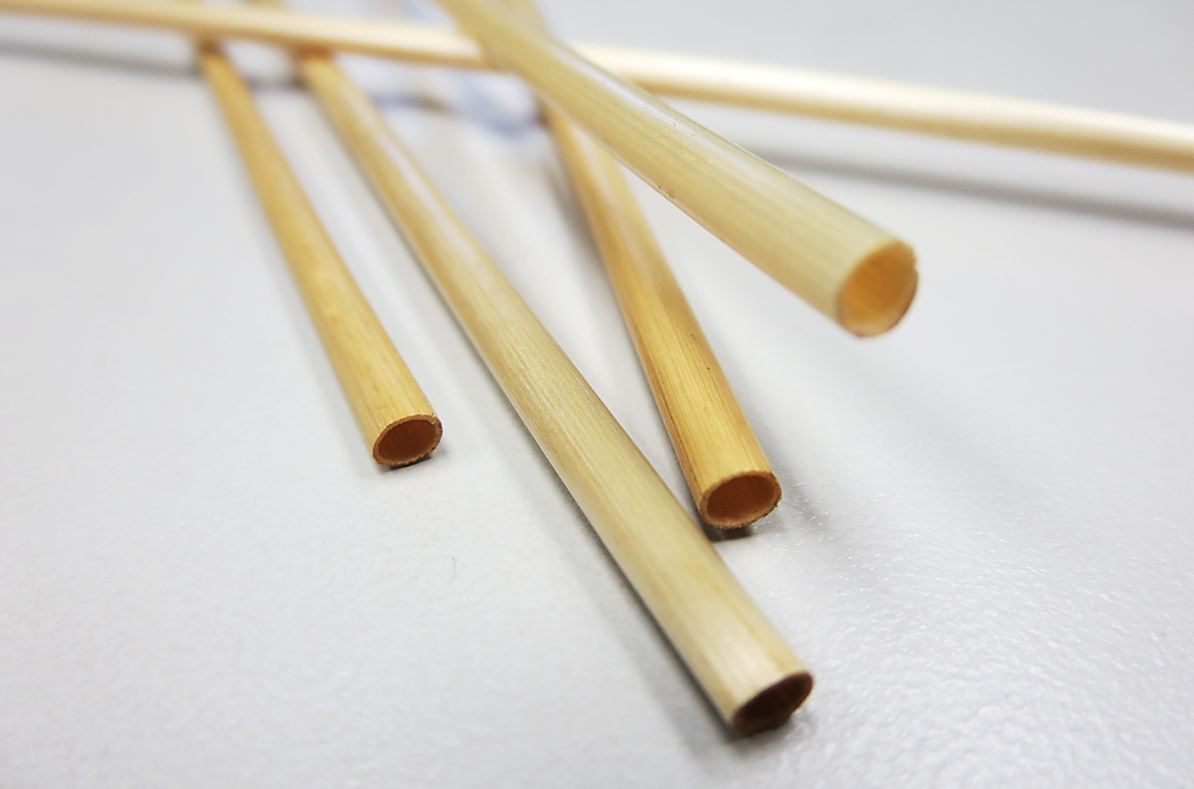 Amish Grown in Western New York and Mother Nature Approved
Would you believe me if I claimed that wheat straws could potentially eradiate plastic stirrers (stir sticks), cocktail sticks, highball sticks and perhaps even plastic drinking straws all over the world? Well it's true! When harvested wheat straw is processed and cleaned, it can be easily used as an effective straw or stirrer! Our wheat hay drinking straws are made entirely by nature, from the stem of the wheat plant and are the perfect alternative to paper, plastic stirrers and straws!
Wheat hay stick straws work well in hot or cold drinks, and remain firm in water for weeks at a time. Wheat drink straws are gluten-free, since the gluten in wheat is mostly found in the seed head. They are completely natural, 100% biodegradable and compostable. Naturally smooth and shiny, Real Wheat Stick Straws contain no inks, residues and are tasteless. And here's the best part, they often become the center of conversation and make a great impression on guests.
They are ideal for Vacation Cruise Lines, Amusement Parks & Resorts, Outdoor & Waterfront Bars, Museums, Zoos, Vegan Friendly Establishments, Tiki Bars, Coffee Shops & Cafes, Wine Shops, Decor Shops and Zero Waste Businesses
If you do the math, you'll realize those pennies you save purchasing cheap plastic straws really doesn't equate to big money, but it is equating to massive damage to our Planet and consumers know this. Purchase these all-natural Wheat Sticks today and build loyalty, gain recognition and strengthen your brand. Just hit the button and...
+Free Shipping on Orders +$499
Monday - Friday 8:30am - 4:30pm EST
Questions. Samples. Volume Discounts. Special Requests.
Toll-Free +800-274-4637 | +716-668-4001 | [email protected]