Eco-Friendly

Supplies Can Boost Your Outdoor Catering Business

!
If you're hosting an outdoor event, you shouldn't have to spend all day preparing food, serving drinks and cleaning up after the guests. Weddings, banquets, birthday parties, corporate picnics, graduations, anniversary celebrations and other important events can depend on a catering service to take the hosting stress off a customer's shoulders.
Unfortunately some folks are hesitant to host a large outdoor catering event because disposables can create litter and become a large source of plastic pollution and microplastic in nearby waterways and landfill.
ECO PRODUCTS BOOST BRANDS
With the state of our planet on the minds of the public more than ever, you can't afford to be seen taking a back seat when it comes to the environment. If you cater outdoor events, you should know there are lots of small changes you can make to an existing catering business to be more eco-friendly that will leave a big impact with guests.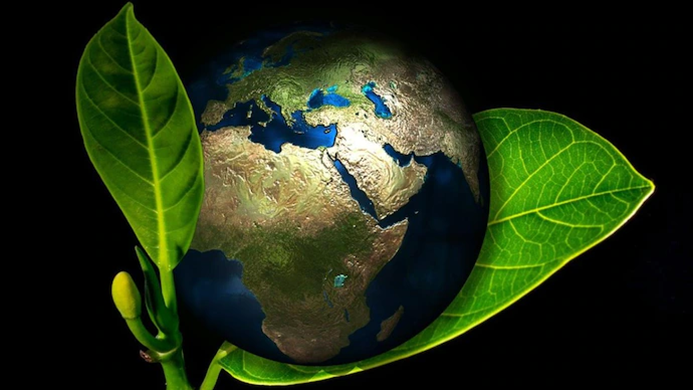 Customers are growing increasingly concerned with eco-friendliness and environmental impact which makes it imperative for food service operations to make a change.
Not only is "going green" appealing to customers, it is a really simple way to impress guests and strengthen your brand or image while helping your business propel ahead of industry trends.
Many restaurant owners are wary of eco-friendly disposables because of the misperception that these items are flimsy and low quality, but many new types of sustainable options are just as durable as their plastic counterparts.
ECO ALTERNATIVE PRODUCTS
Fortunately, there are many great eco-friendly alternatives to traditional plastic disposables. For example, instead of plastic utensils and dinnerware, you can use compostable options that are made out of renewable materials such as sugarcane, bamboo, or plant-based PLA plastic. PLA is a plastic substrate made from fermented plant starch (usually corn) and it is fast becoming a popular alternative to traditional petroleum based plastics such as polyethylene for its' ability to decompose within 12 weeks.
Whether you are throwing a party, planning a picnic, operating a food truck or coordinating an outdoor wedding, you should consider implementing these compostable and biodegradable products at your next catered function.
COMPOSTABLE CATERING SUPPLIES
Switching out disposables such as plastic straws for paper or natural wheat straws and replacing those red solo cups with Award Winning crystal clear compostable beer glasses and shot glasses that double as portion pots used for dips, condiments, dressings or sauces will provide a positive impression. So will replacing waxed paper plates with high quality bagasse plates. And if you plan on having to-go containers available at your event, then be sure to consider Vegware's takeout food containers. From ice cream to coffee and sushi, Vegware™ provides cutting-edge disposable catering supplies that include carrier bags, cutlery, window boxes and straws for all occasions.
Click this link to +shop for Eco-Friendly Food Catering Supplies here now
BIODEGRADABLE HAND PROTECTION
A new era in disposable hand protection has arrived and it allows facilities to protect their workforce and preserve and the planet. Because conventional disposable gloves require +100 years to decompose in landfill, many "green" companies have switched over to our popular biodegradable latex-free nitrile gloves.
Validated by GreenCircle – a renowned, independent certified laboratory using international test methods ASTM D5511 and D5526 -the standard tests developed for determining anaerobic biodegradation of plastics under accelerated landfill conditions, these gloves breakdown 82% in as little as 386 days with end of life resuting in healty soil thanks to special additives yet fit, perform and protect as good, if not better than your brand!
Available in blue, black and green colors, SHOWA® sustainable single-use EBT nitrile gloves are perfect for color coding and they comply with the FDA food contact standard 21CFR 177.2600 for use with food making them perfect for general cleaning, cooking or handling foods.
Vegware's compostable plant-based PLA disposable deli gloves are a lightweight, translucent glove and a popular choice when handling or serving food items. Used for light duty tasks that require frequent glove changes, this low-priced glove has a loose fit design for easy on/off and provides plenty of tactility and strength.
Click this link to +shop for biodegradable hand protection here now
MARKET YOUR SERVICE
Eco-friendly products are a cheap and effective way to make sustainable changes to your catering service while impressing guests and strengthening your brand. Using green disposables also show staff and customers that you are committed to important global issues and not just profits. Don't be surprised if these eco-friendly items turn out to be the talk of the event!
Whether your business has been around for years or a new start-up, don't forget to advertise the ways you're contributing to a greener planet. By making your catering service business more environmentally friendly, you can both appeal to a wider customer base and help reduce your business's negative environmental impacts all while enhancing your image. Many like-minded customers will appreciate your efforts and be more likely to choose your business over one that isn't environmentally friendly.
---
Monday - Friday 8:30am - 4:30pm Eastern Time
Orders. Questions. Volume Discounts.
Call or Click Today
+(800) 274-4637 | +(716) 668-4001 | [email protected]