These

Portion Pots Reduce Microplastic
Environmental concern has led to new efforts and innovations in product development concentrated on developing sustainable landfill friendly alternatives for take-out food service operations.
---
From sampling sauces to serving snacks and medications, to jello shots and wine tasting, disposable portion pots are great for dipping or dining occasions. Portion cups are also ideal containers for testing water samples, dispensing medications, keeping paints, inks and powders separated and accessible.
Versatile and convenient, these small food portion containers are a staple at food establishments, amusement parks and other large gatherings for their ability to limit consumption, reduce waste and keep sides separated. Unfortunately petroleum based food containers are difficult to recycle and contribute to a major portion of municipal solid waste that are resulting in toxic microplastics.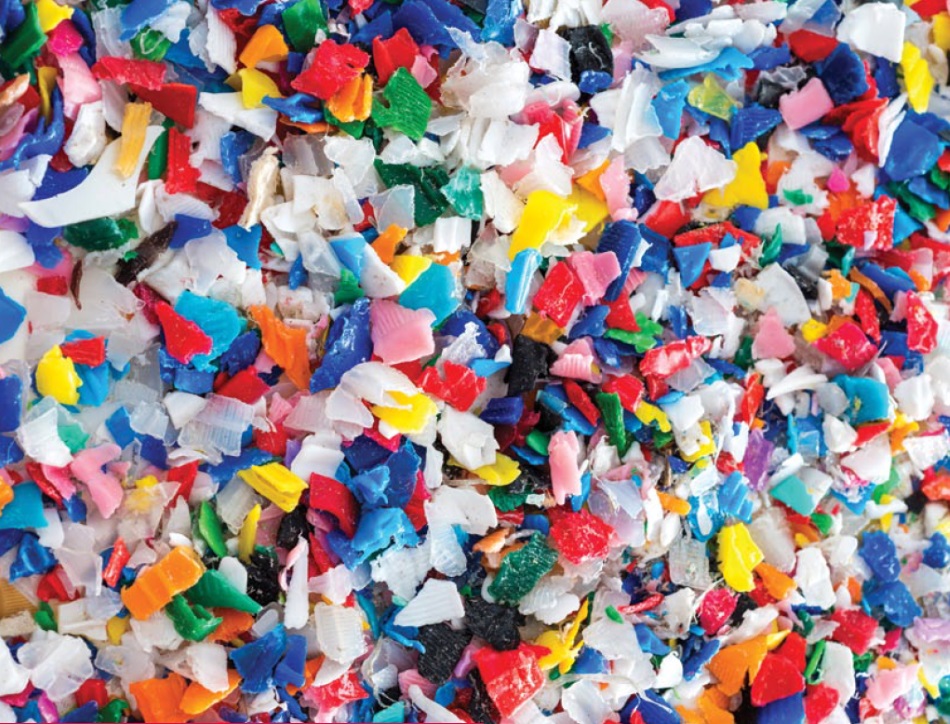 Vast amounts of plastics enter the environment every year and it is impacting wildlife, the climate, the water we drink and the food we consume. Plastic pollution is perhaps one of the most pressing and critical issues facing the planet and it is negatively impacting human health.
OXO-DEGRADABLE
Plastic pollution is the accumulation of plastic objects and particles in the Earth's environment that adversely affects humans, wildlife and their habitat. Plastic products include every day, disposable items such as plastic bottles, to-go food containers, razors, toothbrushes, pill bottles, food wrappings, bags and microbeads used in cosmetics within health and beauty. The chemical structure of most plastics renders them resistant to many natural processes of degradation referred to as oxo-degradable.
Oxo-degradable plastic products do not biodegrade. Instead it slowly breaks down into smaller and smaller pieces and eventually into fine toxic microplastics resulting in particles less than five millimeters in size. These fragments will unfortunately remain in the environment indefinitely and will eventually make its way into the food chain.
Reduce Landfill Pollution & Eliminate Plastics with Compostable Plant-Based PLA Portion Pots That Meet ASTM D6400 Standard
There is a new technology available for foodservice and catering establishments and it's called Polyactic Acid (PLA). PLA is a plastic substrate made from fermented plant starch (usually corn) and it is fast becoming a popular alternative to traditional petroleum based plastic resins such as polyethylene. Non-toxic and non-polluting, these BPA plastic-free portion pots are certified to the ASTM D6400 standard to breakdown into healthy soil within 12 weeks. These compostable plant-based PLA based souffle cups conserve oil resources and support cleaner production methods while protecting the health of our planet and diverting waste from landfill.
Vegware™, a global specialist in high quality plant-based compostable foodservice packaging and the 2019 "Best Closed Loop Project" waste2zero Award Winner, manufactures a range of more than 150 high-quality plant-based catering disposables made from annually renewable plants, all designed to be commercially composted along with food waste.
+Shop Now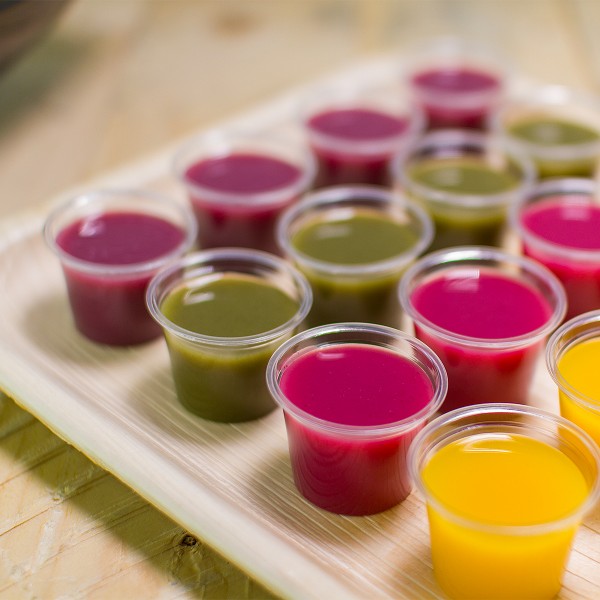 Ideal for dressings, mini salads or jelly, Vegware's crystal clear PLA portion pots are available with air tight, leak-resistant lids making these perfect for sides such as mini snacks, sauces, dips, dressings, jelly, condiments, sauces, or taster sampling or as shot glasses. Available in three sizes:
+

VWPP1 1oz PLA Cold Portion Pot

(cold dressings, sauces, juice shots, sampling)

+

CF7057 2oz PLA Cold Portion Pot

(sauces, mini snacks, protein pots, sampling)

+

CF7054 4oz PLA Cold Portion Pot

(cold toppings, sauces, mini snacks, protein pots, sampling)
Vegware soufflé cups are a better choice for the planet. If you do the math, you'll realize those pennies you save purchasing cheap plastic alternatives really doesn't equate to big money, but it is equating to massive damage to our planet and consumers know this. Purchasing eco-friendly supplies strengthens your brand and shows you care. It is also appreciated and expected in many circles by consumers.
Protect life, Earth and communities and wow your customers. Please consider switching to eco-friendly disposable food catering supplies today. All you need to do is tap the link below and …
Monday - Friday 8:30am - 4:30pm Eastern Standard Time
Click or Call
Orders. Questions. Samples. Volume Discounts.
+(800) 274-4637 | +(716) 668-4001 |

[email protected]
""We Want You to Return Home Safely Every Day"