Practical

Sustainable Solutions

in

Takeout Food Packaging
ADDING VALUE TO TAKEOUT DINING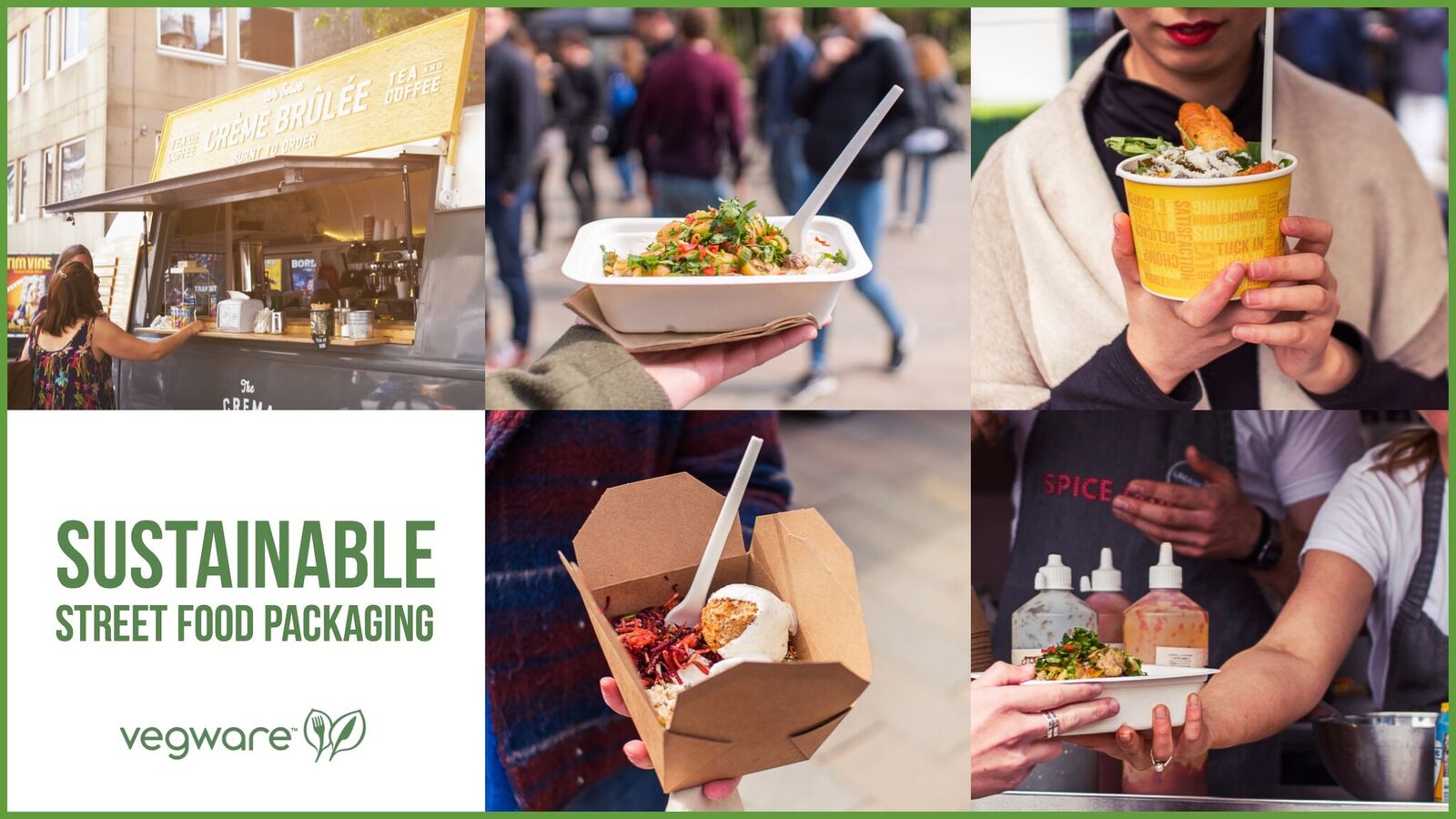 The coronavirus (COVID-19) pandemic has shuttered restaurants all across the U.S. forcing many restaurants to close or restrict their seating capacity. In order to survive, many food establishments are using food delivery and takeout service as viable alternatives and this has lead to an explosion of disposable food and beverage containers.
The Environmental Fallout
Fearing infection, many folks, especially those greatest at risk, still prefer take-out service over in-service dining. Consequently consumers and restaurants have become more dependent than ever on single-use plastic bags, takeout food containers and eating utensils and it is causing an excessive waste problem.
Single-use polyethylene (plastic) and polystyrene (the material used to make Styrofoam™) are experiencing a renewed demand due to the pandemic. The surge in single-use plastic is a major blow to the fight against plastic pollution, which is projected to increase by 40% in the next decade, according to a report from the World Wildlife Fund.
It may be some time before many people feel comfortable dining in restaurants again and experts expect takeout and delivery to continue to be in high demand. That's why compostable food packaging is more important than ever. Food establishments are using the pandemic to strengthening thier brand and are converting to eco safe compostable food packaging.
Foodies Are Conscious of Food Packaging
Surveys show many consumers feel good buying products created in an environmentally-friendly way. For some, this feeling overrides negative concerns brought on by paying higher costs. Now is the perfect time to convert your takeout food packaging to 100% certified compostable catering supplies! People can feel confident supporting their local restaurants and know they aren't adding to the growing plastic waste problem that includes microplastic.
Vegware™ Compostable Takeaway Essentials
Patrons will love the look and feel of these premium eco materials and we're confident Vegware™ products will exceed your highest expectations! Vegware™ is not niche but rather a practical sustainable solution. From plant-based bagasse takeout containers and compostable Bella pots, to renewable CPLA cutlery and sustainably-sourced soup containers, Vegware™ has everything you need to serve takeout and delivery sustainably.
We've put together a list of Vegware™ takeout packaging supplies to help you keep functioning through these extraordinary times. A broad range of award winning sustainable catering disposables are made from plants using renewable, lower carbon, recycled or reclaimed materials. They are designed to be commercially composted with food waste where accepted.
Cutlery
Perfect for hot or cold food, plant-based CPLA cutlery is sleek, strong, sturdy and award-winning too!. Available as individual utensils – in black or white – or in a cutlery kit, we also offer wooden cutlery made from renewable Birchwood. Tutti frutti ice cream spoons are perfect for cold treats.
Bon Appetit Range
Mix and match a range of unique paper-based and clear PLA bowls and lids. Sustainable paper bowls and lids for hot foods, and renewable plant-based PLA for cold− there's no other compostable wide bowl range out there. With a top diameter of 185mm (7.3 inches), Bon Appetit bowls offer a glorious wide-angle view of your food.
Bagasse Takeaway Boxes
Compostable hinged takeout food boxes are made from reclaimed sugarcane making them perfect for burgers, salads and fried foods. Sturdy, economic and available in a range of sizes and styles. And because bagasse is a natural material, hot food won't sweat inside them keeping food fresher!
Gourmet Range Food Containers
The first eco spill-proof solution for hot or cold food to go like nacho chips with melted cheese, salsa or guac on the side, or for fruit platters. A unique mix and match range of plant-based lids and bases made from renewable, lower carbon materials are sure to be a hit with consumers. A popular choice for street food and festivals!
Portion Pots
Crystal clear pots and lids are perfect for sides such as cold dressings, mini snacks, sauces, dips, juice shots, dressings or taster sampling, they're made from plant-based PLA. A tight sealing lid will keep food fresh.
Deli Containers
Strong and light containers made from renewable, plant-based materials. Round Bella pots with on-pack messaging in green fit the 3oz insert and 96-Series lids for healthy snacks combos or treats. Hinged deli containers are perfect for cold weigh and pay salads, deli treats, fruit and baking! The built-in lid has a tight seal for freshness.
You may already be delivering, trying take out for the first time or switching to disposables for hygiene reasons. With a range of over 150 eco food-safe catering disposables to package and deliver hot and cold food and drink, Vegware has you covered! They are the top choice by government offices, health boards, tourist attractions, education, food retailers, event organizers, artisan delis, independent coffee houses, vegan restaurants and more!
Feel the difference and ask for a sample today!
Good for You, Good for Our Planet
Monday - Friday 8:30am - 4:30pm Eastern Time
Orders. Questions. Samples. Volume Discounts.
+(800) 274-4637 | +(716)668-4001 | [email protected]