Organic Foods Packaged in Petroleum Based Plastics

...
Where's the Logic in THAT?
Compostable Food Containers Differentiate Your Brand and Sway Consumers to Purchase Your Food Item! They're Also Perfect for Take-Out Food Service Establishments!
---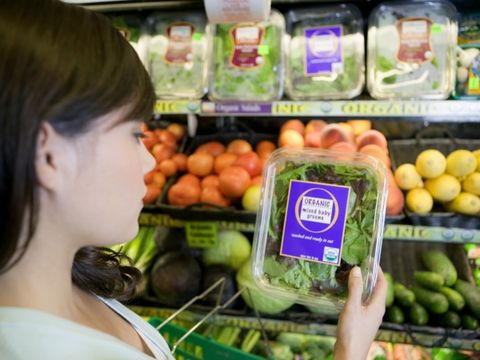 We've no doubt noticed a growing awareness of organic and vegan foods and with the pandemic, take out food serice is booming. According to the USDA "Organic food is produced without using most conventional pesticides; fertilizers made with synthetic ingredients or sewage sludge; bioengineering; or ionizing radiation.
The USDA claims the demand for organically produced goods has seen a double-digit growth and can be found in nearly 3 out of 4 conventional grocery and chain stores. This translates to more companies incorporating organic and all-natural food items into their product line offerings.
Marketing Strategies
What was once reserved only for the specialty health food stores, organic food brands are now intermingled on most supermarket shelves. To differentiate themselves, organic foods producers not only have to compete with other organic products, but also with non-organic food products on the market. This means marketing strategies that showcase organic goods not simply as food, but as a way of improving personal health, lifestyle and one of the very best ways to reduce exposure to toxic chemicals.
The BIG Question
Producers of organic products say they want to protect the environment and "save the earth" yet many still rely on plastic wraps, plastic food containers, plastic bottles, and plastic bags without question? Why do producers of organic products, who are concerned about pesticides, herbicides, hormones, and antibiotics in our food, ignore the packaging encasing the food after it's produced?
Filling Already Full Landfills
Food packaging does more than simply hold a product. It keeps food safe and fresh, tells us how to safely store and prepare it, displays barcodes, provides nutritional information, and protects products during transport, delivery, and storage. Unfortunately, food packaging also fills trash containers and landfill where it lasts far longer than the products it was made to contain!
Plastic also consumes natural resources and very often never reaches recycling. Plastic often contains additives that affect its strength, flexibility, color and even resistance to bacteria. Plastic food containers can also transfer chemicals into our food, with unknown health effects. While we demand full disclosure of ingredients from food companies, consumers are now wondering why there are no labeling laws that require full disclosure of any possible ingredients that could leach from food containers.
The Eco-Packaging Advantage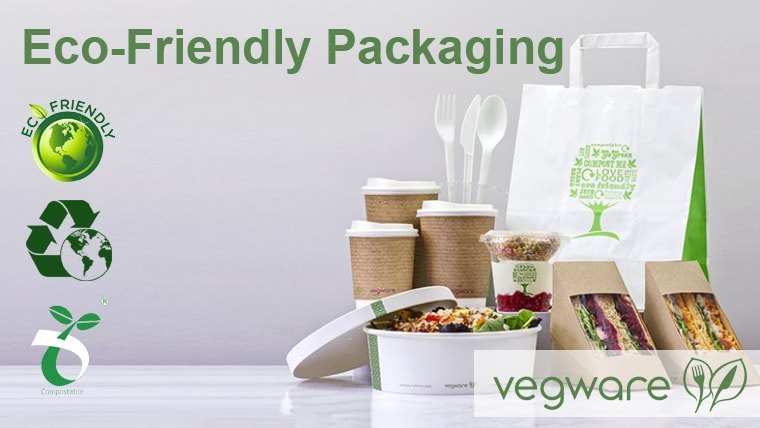 Organic foods appeal to a niche market that is concerned about the environment, nutrition and good health. For this reason, the packaging for organic food really needs to be environmentally friendly and sustainable, while at the same time not so expensive that it impacts the company's profit making abilities. Along with these criteria, the packaging itself also needs to keep food safe, prevent contamination and free from leaching chemicals.
Many consumers feel good buying products created in an environmentally-friendly way. For some consumers, this feeling overrides negative concerns brought on by higher costs. While many organic goods are slightly higher-priced than their non-organic counterparts, packaging for these products needs to be reflective of the same quality standards.
IMPROVE SHELF PRESENCE & PRODUCT APPEAL
Because a product's packaging is often the first touch a consumer has with a brand, it's critical to deliver on the value expectations from consumers. A quality packaging design will easily distinguish an organic, natural product from conventional, mass-produced products. Many organic food manufacturers are starting to showcase their commitment to sustainability and opting for eco-friendly packaging that includes:
Plant-based PLA or compostable plastic

Paper

Recyclable plastic

Bio-degradable compounds

Bagasse Fiber

Cardboard

BPA free containers

Paper labels where viable

Eco-friendly inks that are not toxic
MDS Associates provides a full line of innovative compostable food packaging supplies made from plants using renewable, recycled or reclaimed materials that include hinged deli containers, paper bowls, take-out boxes, window food boxes, portion pots, soup containers and more. Also available are complementary products such as wooden eating utensils, bio-plastic straws, beer glasses, sandwich platters, waxed deli paper, bags to go, cold cups, hot beverage cups and more. We even sell compostable food handler deli gloves as well as biodegradable work gloves and biodegradable single-use nitrile gloves!
CUSTOM CORPORATE BRANDING
Boost your brand and give your product that all important stand-out quality, improving sales! We offer custom branding and decorating for the best in creative packaging. We source the most appropriate eco-friendly containers for your organic foods that will be right for your products, be legally compliant, good for Earth as well as being cost effective.
Monday-Friday 8:30-4:30 E.S.T.
+800.274.4637 | +716.668.4001 |

[email protected]

| MDSassociates.com