Compostable

Containers

for

Successful

Growing
Reduce landfill waste and create healthy soil! Plant-based PLA food containers have a variety of uses and decompose within 12 weeks!
As the days get longer, that means only one thing: spring is just around the corner. The start of the year is a great time to prepare, plan and gather needed equipment, tools and other resources for another season of growing or gardening.
Growing from seed is a simple, faster and economical way of raising new ornamental flowers, mushrooms and edible plants for your garden. It's also a great way to start gardening earlier in the season. Sowing indoors allows you to raise plants from seed in early spring – much earlier than if sowing directly outside and this enables you to have plants ready to fill empty spaces. With the right light and some simple supplies, it's easy to grow from seed to harvest.
Let's Grow
You can start seeds in almost any type of container, as long as it's at least 2-3" deep and has some drainage holes. If you are the DIY type, you could grow seedlings in yogurt containers, milk cartons or egg cartons but at the end of the day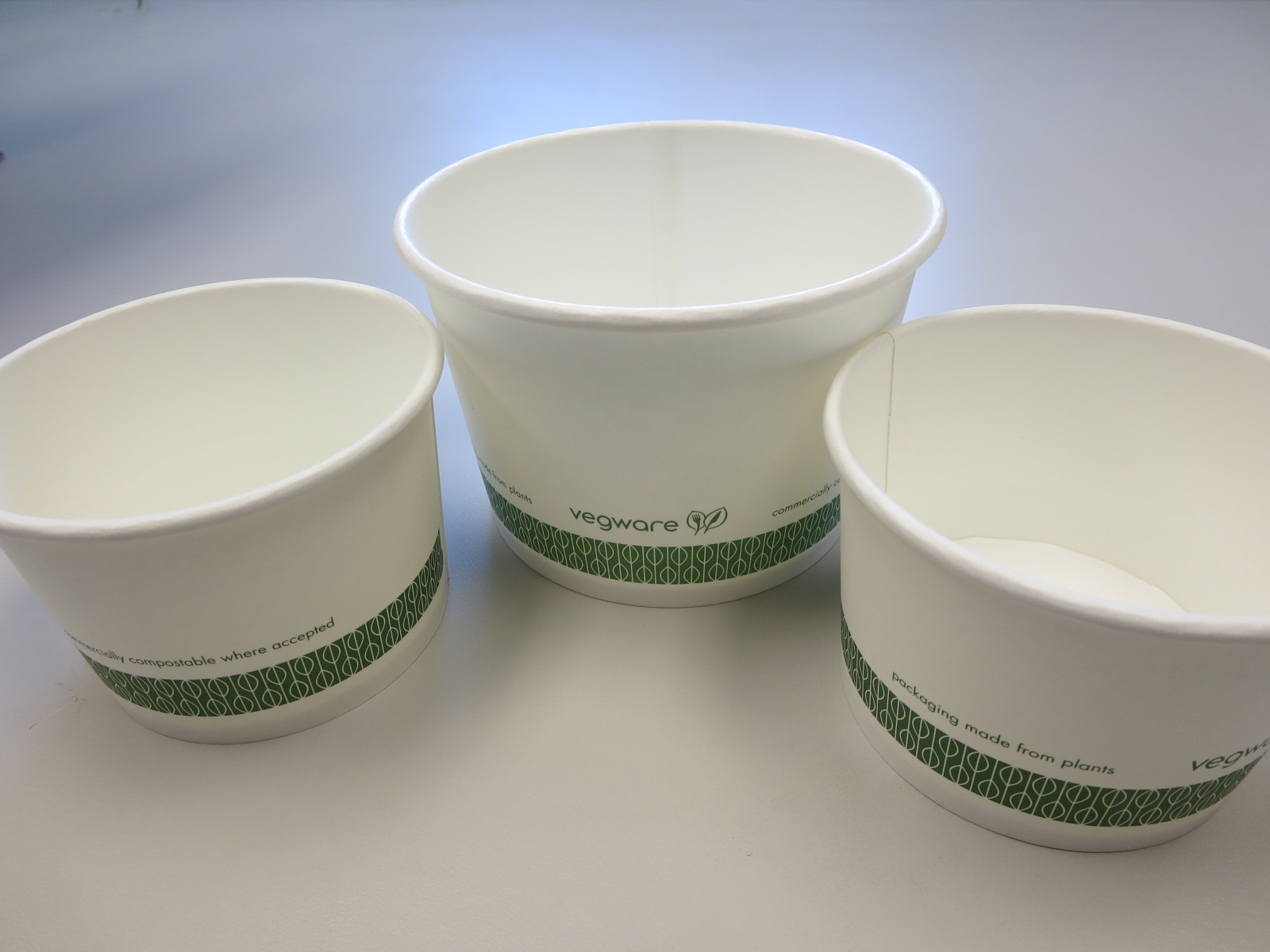 , they're eventually tossed into the garbage where they may never decompose. In addition, many DYI containers contain unhealthy inks, chemicals or toxins (especially plastic items) that could potentially leach into the substrate and land up in our blood and tissue.
Most plastic or Styrofoam type containers will never decompose and the seedlings will require you to disturb the soil to transplant them, elevating the risk for stress damage.
SUCCESSFUL CROP YIELDS
If you are searching for the perfect container for cultivating plants or growing seedlings, we have easy, healthy and eco-friendly container solutions for you!
Vegware™, a global specialist in high quality PLA plant-based compostable foodservice packaging, and the 2019 "Best Closed Loop Project" waste2zero Award Winner, manufactures an innovative line of PLA food containers used for pastas, soups, cereals, oatmeal, deli treats, sandwiches, ice cream, salads and more. As it turns out, they also make great planting containers!
Soup Containers
These VegWare™ plant-based soup containers feature a crisp white sustainable board with PLA lining. These PLA containers withstand the heat, the cold and won't turn soggy. They're also nestable, custom printable and feature an award winning Green Leaf band design that showcases your commitment to sustainability. They're perfect for school programs, nurserys, agriculture applications and laboratories. For a greenhouse effect, simply purchase the optional clear PLA dome lid.
These compostable containers are available in the following sizes:
Deli Container Clamshells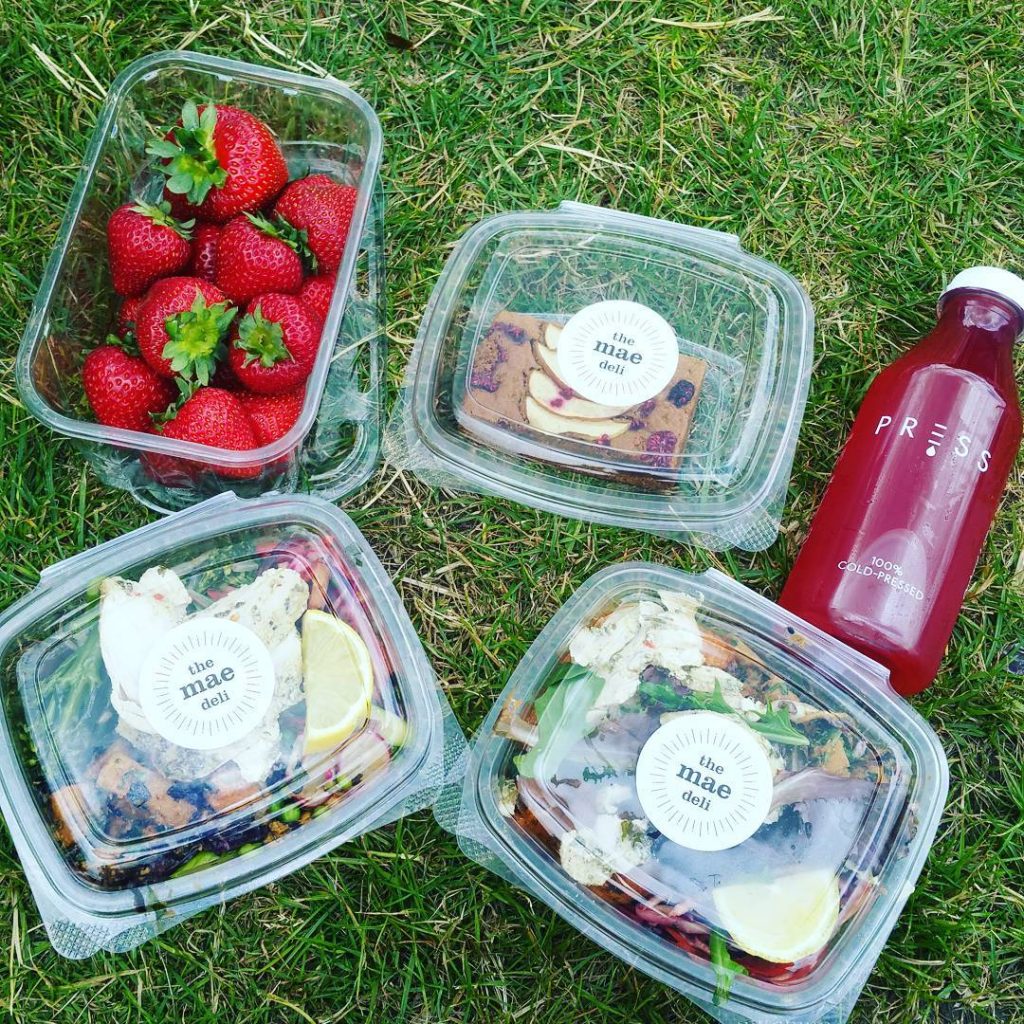 Another suitable option for growers is VegWare's quality-made clear PLA Hinged Deli Containers. These plant-based clamshell style deli containers are used for fruits, desserts, leafy greens, muffins and more. Turns out they also make neat mini greenhouses too.
These translucent containers allow sunlight to penetrate while an intergrated hinged lid easily snaps shut to provide a great seal that allows the growing medium to become warm and moist.
The most popular sizes available are:
64 ounce size (coming soon)
These PLA containers will fully breakdown within 12 weeks into healthy soil and are versatile, leak proof, sturdy and perfect for growing seeds, mushrooms, organics and for transplanting cuttings.
BURY or COMPOST
There's no need to remove plants from these compostable containers before planting, as they will break down in the soil adding nutrients as the plants grow. As the pot weakens in the ground, the plant's roots will be getting stronger and will eventually bust through the sides. Be sure to punch some small drainage holes in the bottom, and when you're ready to plant them in the garden, you can simply bury them or remove it entirely and add it to your compost pile. Regardless, these pots will then decompose into healthy soil which often attracts earthworms - a gardener's best friend!
Help protect your seedlings from transplant shock, add organic nutrients to the soil, keep plastics from the landfill and harmful toxins out of our bodies. All you need to do is hit the button and...
Orders. Questions. Samples. Volume Discounts.
Monday - Friday 8:30am - 4:30pm EST
+Free Shipping on Orders +$499
Toll-Free +800-274-4637 | +716-668-4001 |

[email protected]
We Can Ship to Canada!