Understanding
ASTM D5511

&

ASTM D5526 Biodegradable Standards
ASTM D5526 and ASTM D5511 are two accepted and respected methods for testing the biodegradability of a product in anaerobic environments (modern landfill). It is important to understand the limitations of each test and to avoid comparing results from different tests.
---
With increasing demand for eco-friendly products, some manufacturers opt to label products as "biodegradable" as it requires no certification. Many of these manufacturers get away with this term even when it takes years or decades to fully break down. This is known as "greenwashing" where environmental benefits are implied but the claims don't match what the consumer believes they're getting.
As a response to the overwhelming amount of plastic waste, micro plastic and the growing climate crisis, new proprietary additives are changing the future of disposable hand protection. These additives are being used to treat single-use nitrile gloves so they break down or biodegrade in natural elements such as landfill at much faster rates than conventional nitrile gloves, which could require 200+ years to fully decompose.
Fluff or Fact?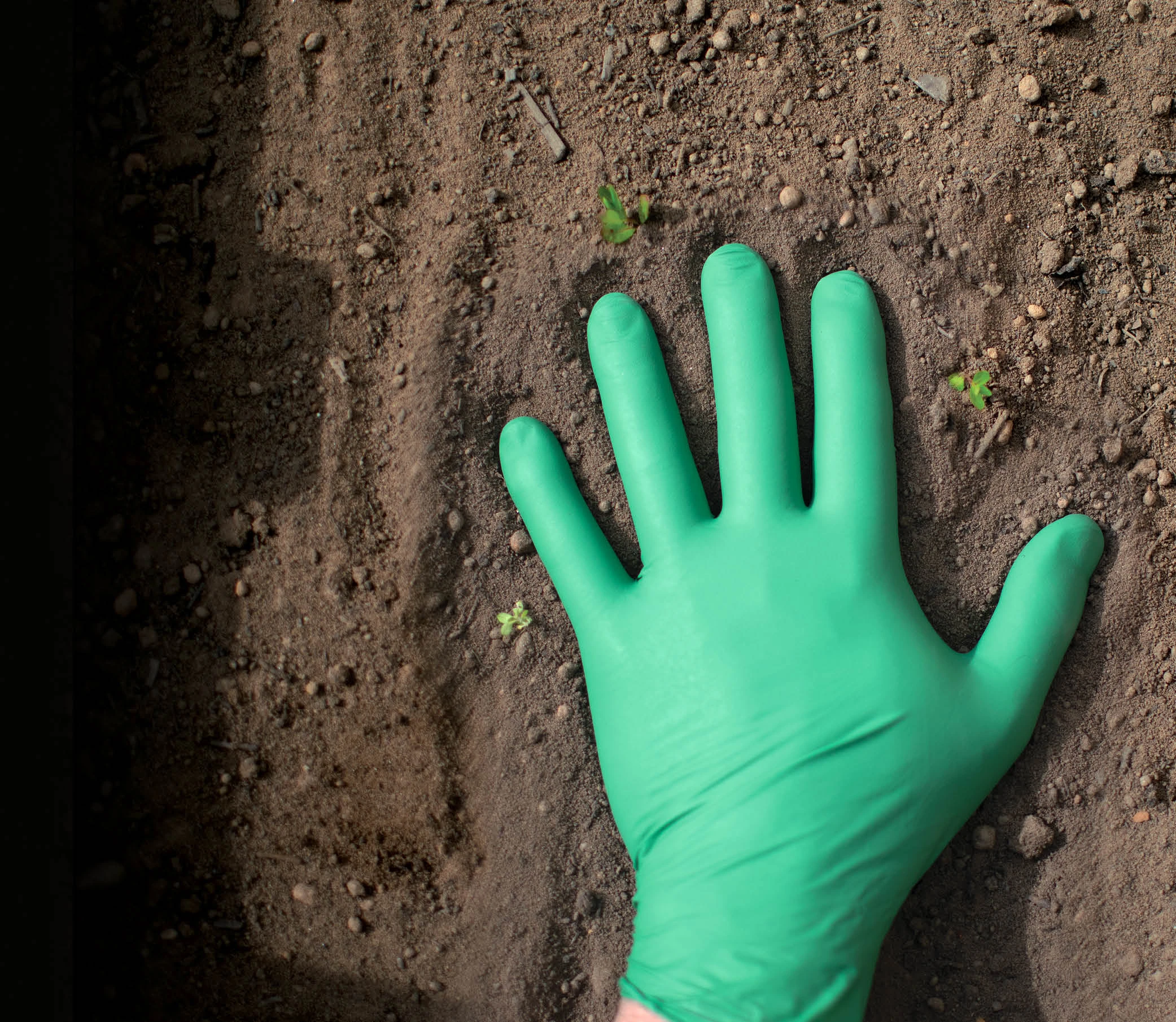 It is important to understand how well a biodegradable nitrile glove performs, but it is even more important to know how nitrile glove biodegradability is tested and measured. Knowledge of these testing methods will help clarify competitive claims.
To help environmentally responsible companies achieve sustainability goals and ensure consumers that they're buying sustainable hand protection with verified product claims, there are two accepted and respected methods for testing and certifying the biodegradability of single-use nitrile gloves.
Verified Biodegradability Testing
ASTM (American Society for Testing and Materials) is a globally established and reputable test method developer. ASTM D5511 (short-term test) and ASTM D5526 (stringent, long-term test) certifications were established by the ASTM (American Society for Testing and Materials) to determine the anaerobic biodegradation (the degradation of compounds by microorganisms in the absence of oxygen) of plastics in accelerated landfill conditions.
**The major difference between the two ASTM International test methods revolves around the length of time and accuracy.
ASTM D5526 Testing Details
The ASTM D5526 is the more stringent and accurate test than the ASTM D5511 test and uses more realistic landfill conditions. It can be run for as long as required to establish the time it takes for a glove to break down.
Glove samples a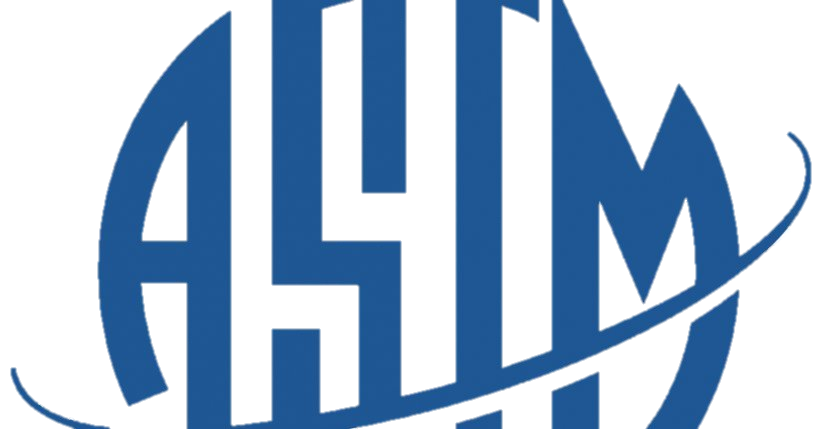 re placed in three different, oxygen-free simulated environments with varying amounts of solid wastes. At a constant temperature – often referred to as wet, moderate and dry conditions. The breakdown of these samples is measured over time until the test ends after a requested number of days or no further decay is measured. The biodegradability if the glove in then measured as the percentage difference between the remaining solid material and the total original material.
ASTM D5511 Testing Details
The ASTM D5511 test measures biodegradation under ideal landfill conditions in a controlled laboratory and assumes long-term expected biodegradability timing based in short-term measures. ASTM D5511 is traditionally 30 days long and is frequently used as a "stand-in" while the longer ASTM D5526 test is being conducted.
Samples of a glove are placed in a system where the level of waste within are managed to encourage maximum bacterial activity. The remaining solids are subtracted from the total original samples to provide the total amount of biodegradation.
ASTM International forbids extrapolating the final biodegradation percentage and timeline from the D5511 test because it can send a false sense of security. ASTM recommends that this test not be cited if ASTM D5526 results exist for the same material.
Testing Certification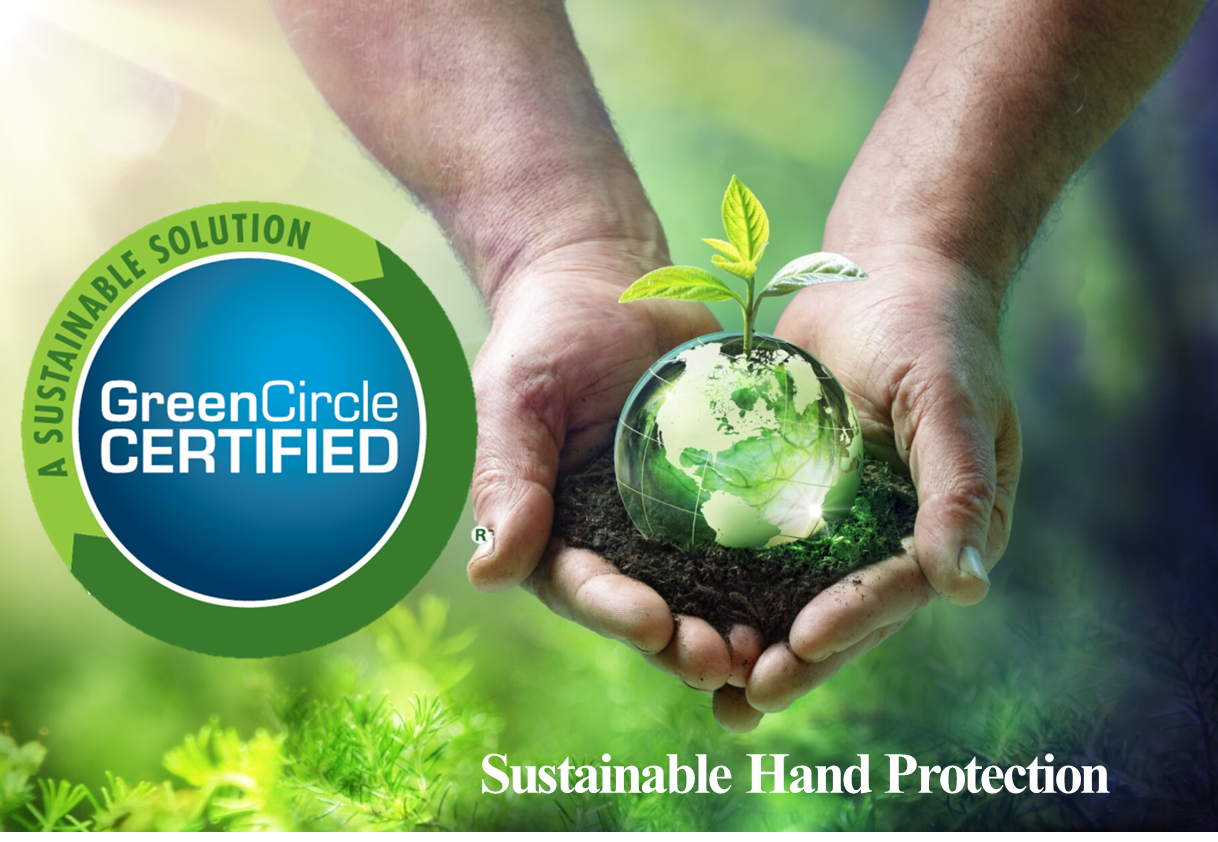 Biodegradation should be validated by third party testing. GreenCircle® Certified is an internationally recognized third-party certification entity whose thorough evaluation process provides independent verification that sustainability claims related to an organization's products and operations are honest, valid, and verified.
GreenCircle® was developed after encountering many false and unsubstantiated biodegradability claims in the marketplace to ensure consumers that they're buying legitimate sustainable products with verified product claims.
Biodegradable technologies such as Eco Best Technology® (EBT) and EcoTek® are third party validated by GreenCircle® Certified.
Not all biodegradable gloves are created equal. If you're shopping for biodegradable hand protection, be sure to consider and compare the length of time it takes the gloves to fully decompose and look for a third party certification.
PRESERVES THE PLANET
Consider the number of disposable gloves consumed every day in our hospitals, offices, restaurants, schools, warehouses, labs and service industries - the numbers are astronomical! Now is the time to convert! With biodegradable gloves, the environmental impact is the only difference. Simply throw your gloves away and let the landfill do the rest!
The future of disposable hand protection has arrived! As your sustainable partner, MDS offers the most extensive selection of validated biodegradable hand protection on the market. All you need to do is tap the link and ….
Monday - Friday 8:30am - 4:30pm EST
Click or Call Today
●Orders. ●Volume Discounts. ●Questions. ●Samples. ●Special Requests.
Toll-Free +800-274-4637 | +716-668-4001 | [email protected]
"We Want You To Return Home Safely...Every Day!™