THAT DAY HAS FINALLY ARRIVED.

BIODEGRADABLE WORK GLOVES

!
SHOWA® LAUNCHES THE MOST EXTENSIVE SELECTION OF CERTIFIED BIODEGRADABLE HAND PROTECTION IN THE MARKET WITH ITS REVOLUTIONARY ECO BEST TECHNOLOGY® !
Worn and then disposed, an estimated 100 billion pairs of gloves are tossed in the garbage each year resulting in p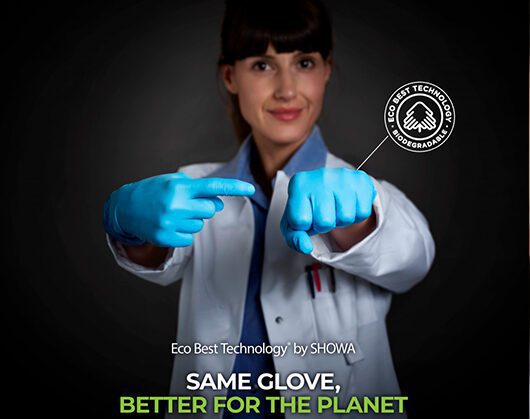 iles of hand protection waste resting in landfills. Laid out end-to-end, that's enough to stretch to the moon and back 30 times. Sadly studies have shown it can take 200+ years for gloves to biodegrade and it is expected to increase vastly with a growing population and a looming pandemic. But don't fret it-we have great news!
Taking the next step in sustainability, SHOWA® has expanded its biodegradable product range of hand protection products featuring Eco Best Technology®. Gloves with EBT offer the same protection, performance and grip as their regular glove counterparts, but are better for the planet!
MAKING A DIFFERENCE TO THE ENVIRONMENT
GREENCIRCLE CERTIFIED
INNOVATION, PROTECTION & PRESERVATION IN ONE
SHOW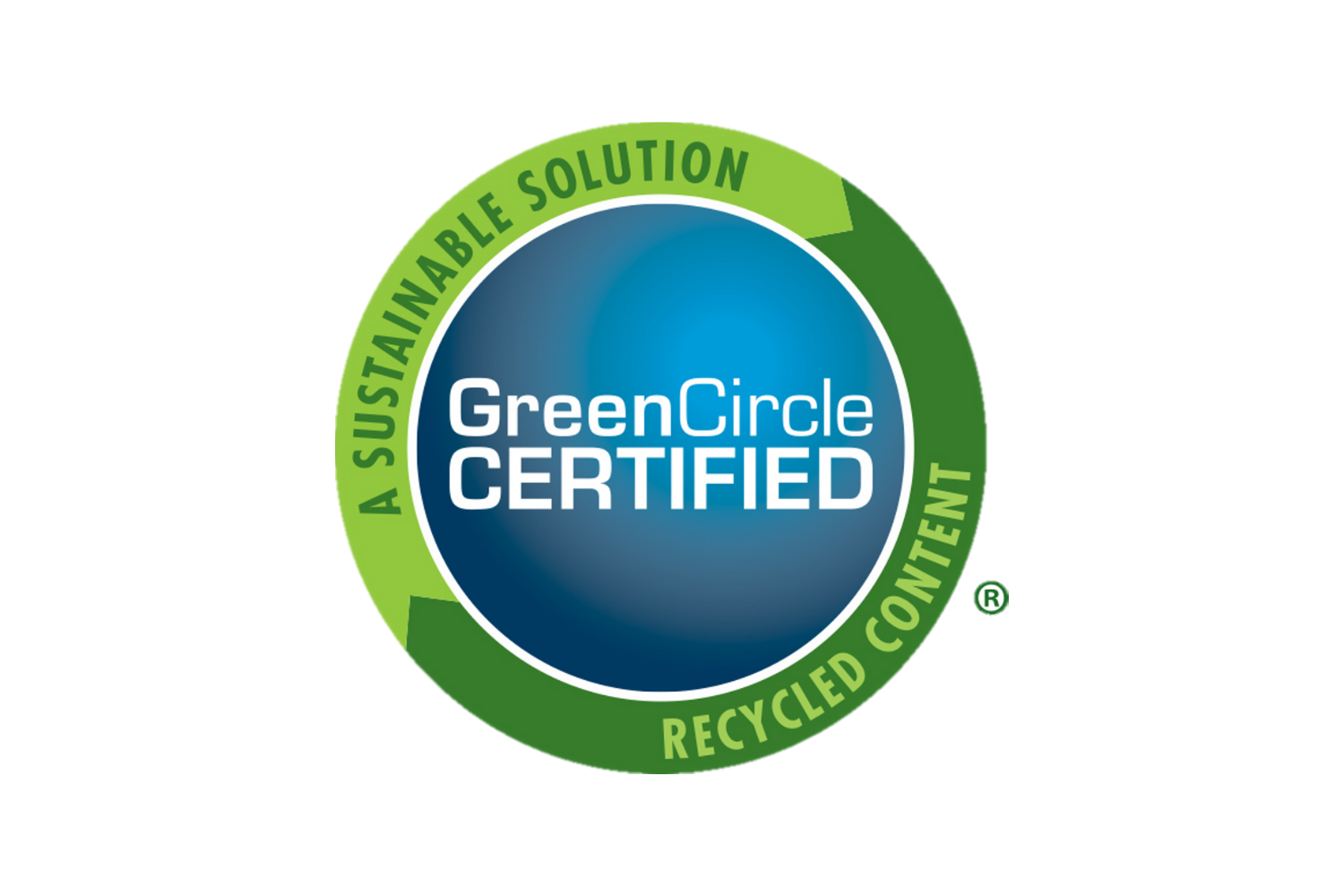 A® glove has achieved the GreenCircle certification for 8 protective gloves that meet all the necessary qualifications to be certified for biodegradable claims. The ASTM D5526 certification demonstrated that SHOWA® EBT gloves achieved 82% biodegradation in only 386 days, while gloves without EBT achieved only 1.9% biodegradation over the same period of time. EBT offers the solution that makes a difference to the environment, without any compromise on protection and performance for the user.
SHOWA'S ECO BEST TECHNOLOGY®
SAME GLOVES, BUT BETTER FOR THE PLANET

Founded in 1954, SHOWA® takes tremendous pride in developing high quality medical, cut-resistant, general purpose, chemical-resistant and specialty hand protection for all industries. Every SHOWA® EBT glove is made with the same rigid quality controls and standards as its entire portfolio. That means the overall performance of the glove – its durability, comfort, grip and protection – stays exactly the same!
HOW IT WORKS
Regular nitrile gloves cannot attract enough (if any) microbial activity to begin breaking down the polymer's molecular structure, thus leaving the process of reclamation to light, heat, mechanical stress and moisture... unlike these SHOWA® biodegradable gloves! EBT accelerates the biodegradation of nitrile in biologically active landfills and it does not alter the protective nature or shelf life of the glove nor will it begin to biodegrade prior to disposal. When disposed in landfills, an EBT organic additive is designed to make the glove attractive to microbial activity in a landfill. Upon consumption of the EBT formulation, micro-organisms excrete enzymes that breaks down the nitrile leaving zero waste behind.
SHOWA® now offers the most extensive selection of biodegradable hand protection on the market. The following EBT gloves cover a wide range of applications, including food contact, and providing a more sustainable alternative for users.
BIODEGRADABLE

LIQUID-PROOF CHEMICAL

PROTECTION GLOVES
BIODEGADABLE

LATEX-FREE DISPOSABLE NITRILE GLOVES
Variety of Colors Makes These Perfect for
Color-Coding
---
These SHOWA® EBT Gloves also comply with Federal regulations for food contact 21CFR, 177.2600. What are waiting for? Make a positive impact on the environment without sacrificing protection or performance. All you need to do now is....
SHOWA® is synonymous with the highest degree of hand protection and innovation
Questions. Samples. Special Requests. Volume Discounts.
Call or Click Today
Toll-Free +800-274-4637 | +716-668-4001 |

[email protected]
Monday - Friday 8:30am - 4:30pm EST
"We Want You to Return Home Every Day™