STAMPING METAL?
TRY THE TENACTIV™ STAGFNP
It's important to get the right gloves for sheet metal work. If you don't have good gloves on when you're metalworking, then your hands are going to get cut up badly.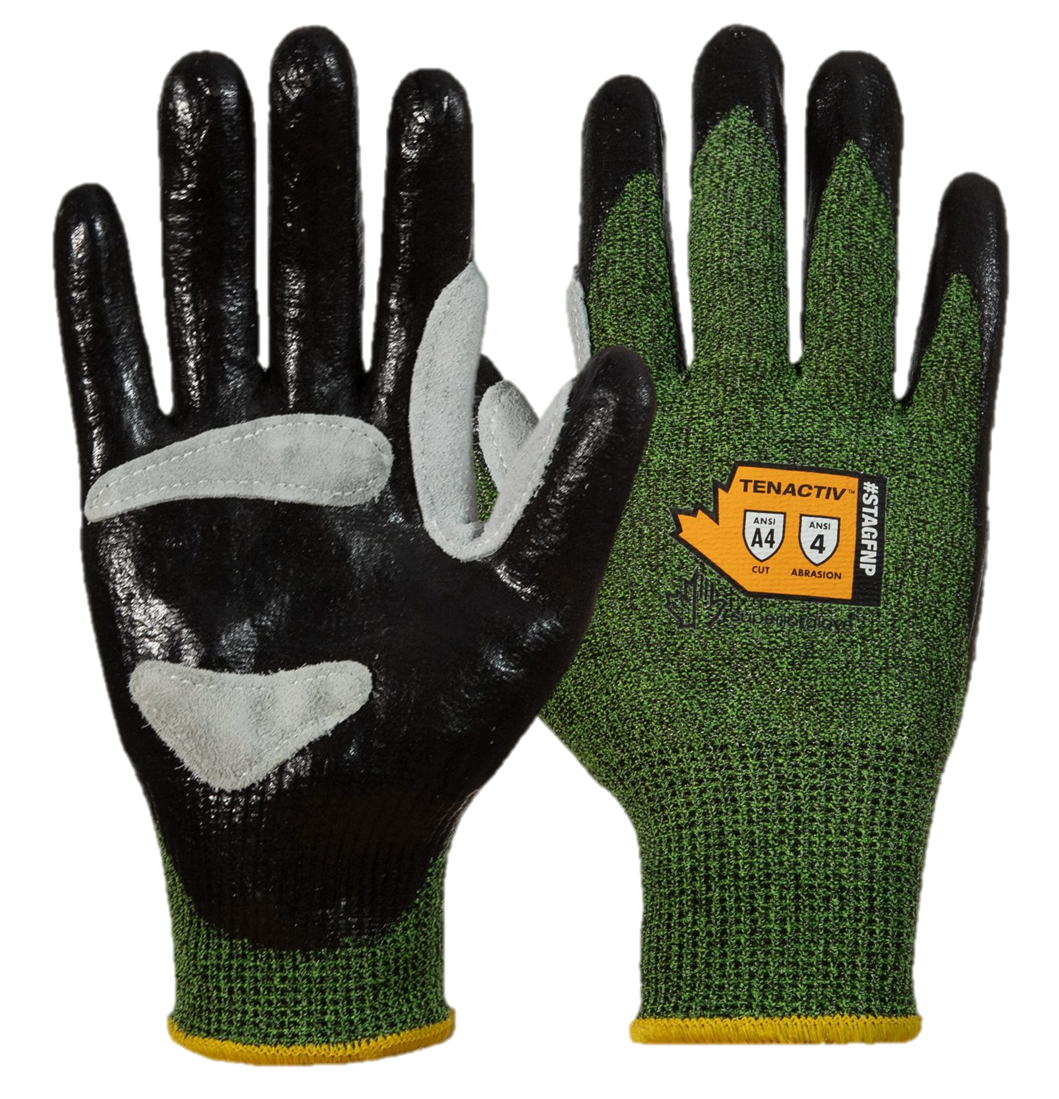 Metal stamping is hazardous work. There are 4.5 million reported injuries in the metal manufacturing industry each year which hasn't gone unnoticed by the glove engineers over at Superior Glove®. Their solution – the TenActiv™ STAGFNP palm coated seamless knit industrial work glove.
Basic Concepts of Metal Stamping
Stamping — also called pressing — involves placing flat sheet metal, in either coil or blank form, into a stamping press. In the press, a tool and die surface form the metal into the desired shape. Punching, blanking, bending, coining, embossing, and flanging are all stamping techniques used to shape the metal.
Metal stamping, also referred to as pressing, is a low-cost high-speed manufacturing process that can produce a high volume of identical metal components. Stamping operations are suitable for both short or long production runs, and be conducted with other metal forming operations, and may consist of one or more of a series of more specific processes or techniques, such as:
Punching
Blanking
Embossing
Coining
Bending
Flanging
TenActiv™ STAGFNP
Perfect for aerospace, automotive, construction and metal fabrication, these TenActiv™ STAGFNP work gloves are lightweight, strong and durable grip gloves designed for use in sheet metal assembly operations where repeated handling of parts wears out one glove while guarding operators against cuts and punctures.
A 13-gauge TenActiv™ shell provides these innovation safety gloves with ANSI Level 4 abrasion resistance and 360° ANSI Level A4 cut protection without impeding dexterity or mobility. The strategically placed leather patches are sewn at the palm and thumb crotch regions to both reinforce critical wear areas prone to deterioration while boosting puncture resistance to ANSI Level 5. The black foam nitrile palm coating provides a strong, steady grip in lightly oiled conditions. The TenActiv™ STAGFNP glove's touchscreen compatibility prevents operators from removing gloves and allows them to seamlessly move between tasks. But don't take our word for it, tap the link and …
Questions. Samples. Special Requests. Volume Discounts.
Call or Click Today
Toll-Free +800-274-4637 | +716-668-4001 | [email protected]
Monday - Friday 8:30am - 4:30pm EST
"We Want You to Return Home Every Day™