Superior Winter Work Gloves
As a company based out of Canada, Superior Glove® is no stranger to inclement weather. They've lived through those cold, frigid winters and that first-hand experience gives them the knowledge on exactly how to design the ideal winter work glove. What they've come up with is top of the line hand safety options to protect you from the elements, and it all comes at a cost that won't break your wallet. You've got the best of everything in Superior Glove® - you can work longer, you can work faster, and you can feel better. Who doesn't want that?
- - - - - - - - - - - - - - - - - - - - - - - - - - - - - - - - - - - - - - - - - - - - - - - - - - - - - - - - - - - - - - - -
+ The Science of Warmth
Winters can be brutal on the body.The human skin contains 5 times as many receptors for cold than for warm temperatures, and this even more true for your feet and hands, which are the first parts of the body to react to the cold. This makes it crucial to choose the correct hand protection to keep you safe during the winter months.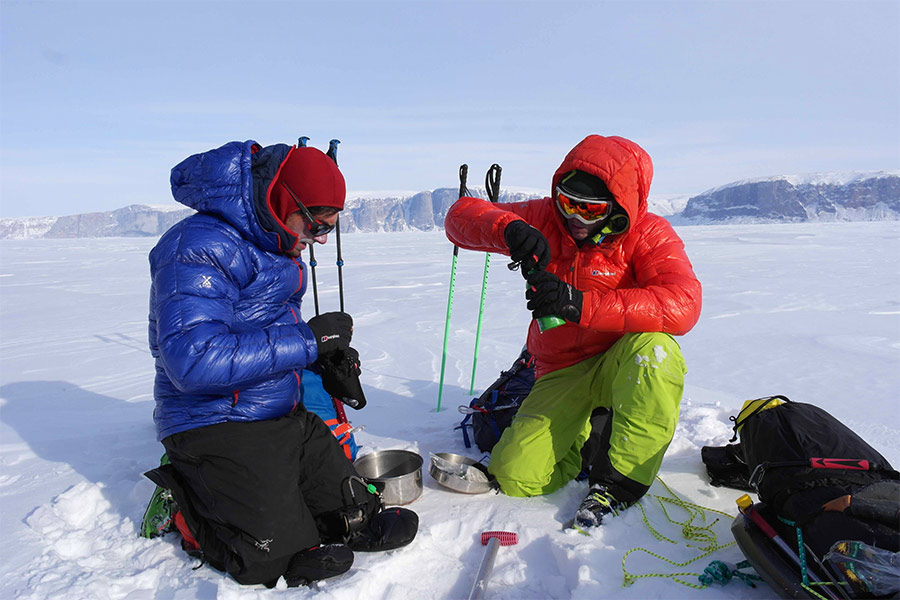 Many people assume that simply layering clothes or gloves will be enough to protect themselves from harsh temperatures. While this definitely helps, it's more important to choose the correct insulation. Choosing a high quality insulation can sometimes eliminate the bulk of layering, while protecting you and your skin even more. The insulation required by an individual to maintain comfort is markedly affected by activity level, and this important factor must be considered when choosing a garment for a particular activity.
As the most recognized brand in its category worldwide, 3M™ Thinsulate™ is the best choice of insulation. The fibers of 3M™ Thinsulate™ Insulation are exceedingly fine, making them ideal for trapping insulating air and helping block the body's radiant heat loss. When compared to other insulations of equal thickness, Thinsulate™ provides about 1-1/2 times the warmth of down and up to twice the warmth of other high-loft insulations. In addition, it's hypoallergenic, odorless, breathable, durable and easily dried.
**Useful Link : This Warm Glove Liners Graphic rates the pros and cons of what each level of insulation provides when it comes to warmth and dexterity, from cotton flannel to Thinsulate™.
+ Winter Glove Testing
Superior Glove® produces only the best in hand protection, and their winter gloves are no different. Each style is rigorously tested in-house to make sure they are up to the task. Using state-of-the-art digital testing equipment, Superior® can provide you with objective hard numbers on the abrasion, cut, impact and puncture resistance as well as thermal insulation data for any glove. They test the gloves using thermal imaging which uses a metal hand form, complete with internally heated sensors and pores for "sweating" to imitate the human hand and its characteristics. It is then placed in a temperature chamber where it is tested against winter weather conditions, such as humidity, wind chills, and extreme temperatures down to -40 degrees Fahrenheit. These extensive tests and rating systems enable the designers to minimize glove thickness and maximize warmth, resulting in the ultimate protection against the harshest conditions.
- - - - - - - - - - - - - - - - - - - - - - - - - - - - - - - - - - - - - - - - - - - - - - - - - - - - - - - - - - - - - - - - - - - -
+ Top Picks
From waterproof fabrication to wool and nylon blends, to leather and Thermolite... there are lots of options to keep your hands protected and warm, without compromising comfort or dexterity. And many of Superior's® most popular gloves also come in winter versions. But with all the great choices, how do you know which glove works best for you? While each situation varies and you should take into account your specific needs, below are a few of Superior's® best sellers.
** Useful Links : View Superior Glove's® Sizing Chart | View Winter Work Glove Guide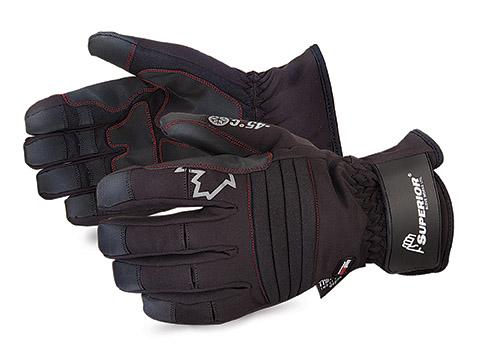 1. Snowforce™ Extreme Cold Winter Glove
This glove is breathable, waterproof and windproof, yet offers very good dexterity and is developed with harsh winter conditions in mind. The foam-padded knuckle strap protects against hard knocks, scrapes and abrasion, while elastic at the wrists ensure a snug fit and locks out the cold. Ideal for outdoor activities such as Ski Slopes, Hunting, Search and Rescue, Construction and Snowmobiling. Available in sizes M-XL : +Buy These here
2. Endura® Deluxe Winter Driver Glove
The Drivers Glove features G200 Thinsulate™ lining for great warmth without the bulk. The brown goatskin hides dirt and is also treated with Oilbloc™ treatment for oil repellency, as well as Waterstop™ for excellent water repellency. The turtleneck acrylic knitwrist locks out cold and the elasticized backs provide for a snug fit. Ideal for Construction, Mining, and General Material Handling. Available in sizes XS-3XL.. + Buy These here
3. North Sea™ Winter Nitrile Coated Gloves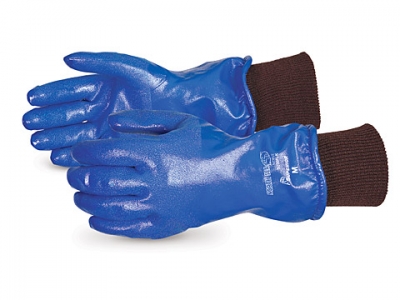 This North Sea™ nitrile coated glove is the highlighted glove on Discovery Channel's hit show The Deadliest Catch. These gloves are lightweight, tactile and warm while staying ultra soft and flexible in the harshest conditions. The 11" length protects and covers wrist area. A rough textured finish is ideal for use in cold environments to handle water, grease, oils, acids, caustics and solvents.
+ Available in Gauntlet Cuff style (#FL), sizes S-2XL : +Buy These Here
+ Available in Knitwrist Turtleneck Cuff style (#FLK), sizes S-XL: +Buy These Here
Still not sure? Contact a customer service representative at MDS to Request a Sample Glove so you can try it before you buy it! email us at in[email protected] or call us at +(800)274-4637/+(716)668-4001
View all Cold Weather Gloves | View all Superior Gloves | View all Superior Winter Gloves