Hi-Viz

Traffic Signaling Safety Gloves
Spring has finally sprung and it's that time of year where the jack hammers, street rollers, pylon cones and highway workers line the roadways as construction season officially starts. It also means planning another route to your destination or face an extra 15 minutes onto your drive time as traffic delays become inevitable.
Sitting in a traffic jam can be frustrating but as I sit there waiting my turn, I waste the time by watching the construction crews and machinery do their thing. What concerns me the most is when cars approach the work zone and operators direct the traffic. Communicating by hand becomes critical and I find it ironic that workers are often covered everywhere in hi-viz apparel but their hands.
Prevent Confusion. Signal Concisely.
To Stop or To Proceed ...or ...are you waving hello?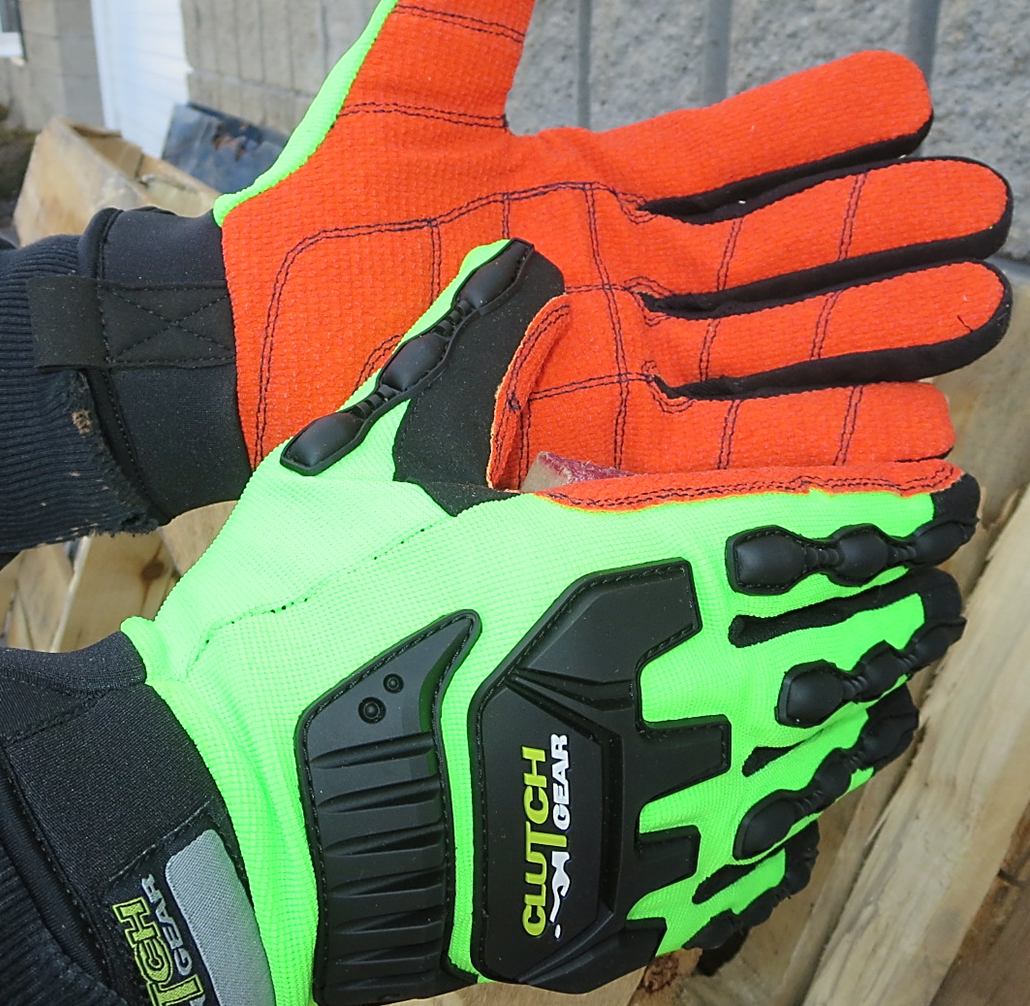 The majority of workers I have noticed ironically opt to use dark colored work gloves and with so much activity and equipment surrounding them, the gloves often blend in. I find it difficult to lock on to their hands to fully understand their hand signals. Now compound this by thousands of motor vehicles and this could potentially result in an accident or personal injury.
Hi-viz work gloves demand attention and wearing them when directing traffic or when signaling co-workers increases both safety and communication. It is our opinion that gloves with contrasting or hi-viz palms are much more effective when communicating by hand. We have several innovative gloves that will help insure that workers be seen concisely and most importantly stay safe. Below are a few that we would suggest.
Shop Now
Here's a bright, bold and an affordable high-visibility industrial work glove! These G-Tek® HV Gloves from PIP® feature knitted hi-viz shells with matching hi-viz polyurethane palm grip coatings. Available in hi-viz orange or hi-viz yellow, they are breathable, effective and provide basic hand protection that can't be missed!
If you are searching for a serious industrial work safety glove that provides awesome signaling capabilities along with ANSI rated safety benefits then check out these two Clutch Gear® Gloves from the Superior Glove® company! Both styles feature bright red colored Armortex® palms that clearly signals STOP/GO.Tthe MXHV5VSB style has a hi-viz yellow backing that incorporates hi-viz yellow impact protectors.and has ANSI rated resistance against cuts, abrasion and industrial punctures, The MXVSBA gloves feature a hi-viz green back with black anti-impact guards and ANSI rated resistance against abrasion and industrial punctures.
Constructed with contrasting hi-viz colors, the Atlas® 317 Grip® Gloves from Showa® really stand out! The cotton knit shell is constructed in hi-viz yellow while the latex palm coating is hi-viz orange. As an added bonus, attached is a luminous tag making them ideal for dark or low light work conditions. These are money well spent!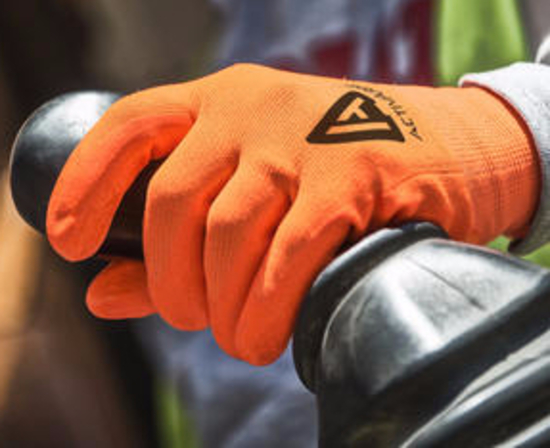 One won't miss these gloves! Constructed in vivid hi-viz orange, ActivArmr® 97-012 General Purpose Grip Gloves from Ansell® are specially designed to keep workers safe in low-visibility and low-light environments!
Make sure you shop our full line of hi-viz work gloves and hi-viz work apparel.
Contact us Monday-Friday 8:30-4:30 EST for questions, samples or place an order.
+800.274.4637 | +716.668.4001 | [email protected]