Featured News - Current News - Archived News - News Categories
Prevent Hand Puncture Injuries with Alycore™
by mdsassociates
Thu, May 20th 2021 03:30 pm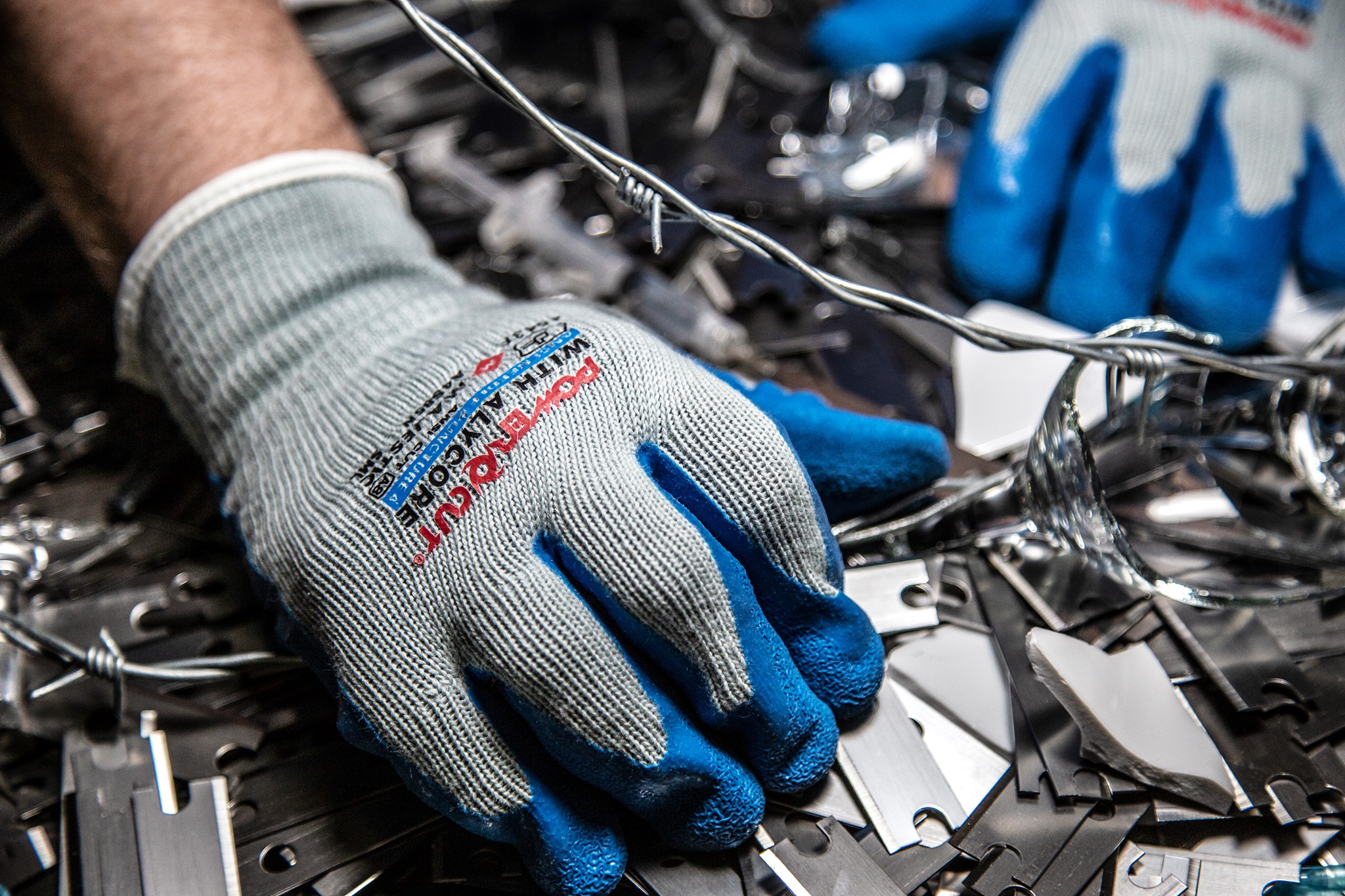 If you work with glass, glass fragments, nails, metal shards, hypodermic needles, wire/steel cable, barbed wire or thorny type plants, you understand how crucial it is to have the proper hand protection on the job.
The right gear can mean the difference between returning home safely or a trip to the emergency room. Work gloves made with Alycore™ thread are designed to protect a worker's most valuable tools-the hands!
Industrial work gloves made with patented Alycore™ offers cut, puncture and needle resistance like no other product has before. Composed mostly of super-thin threads of iron and carbon, Alycore™ is lightweight, flexible, breathable, recyclable, washable and featured on the PowerCut® line of work gloves from Majestic® Glove.
ANSI Rated Puncture Resistant Gloves ASTM F2878 Needle-Stick Resistant
Available in mechanics or palm coated seamless knit styles, puncture-resistant work gloves with Alycore™ are just the answer for workers exposed to syringes, splinters, nails, cable/wire, barbed wire, wood/lumber, metals, metal shards, staples, recycling/refuse and glass hazards.
Majestic® Glove is one of the nation's leading suppliers of superior-quality PPE. and use the latest technology and material advancements to provide maximum protection and comfort to your employees. Elevate your hand safety program today with Safety Gloves featuring Alycore™.
+read more PowerCut® Alycore™ Work Gloves here now
+shop for PowerCut® Alycore™ Work Gloves here now
______________________________________________________________________________________________
Related Articles