Featured News - Current News - Archived News - News Categories
Cut-Less Hand Protection against Electric Arc Risk
by mdsassociates
Sat, Jun 19th 2021 08:00 am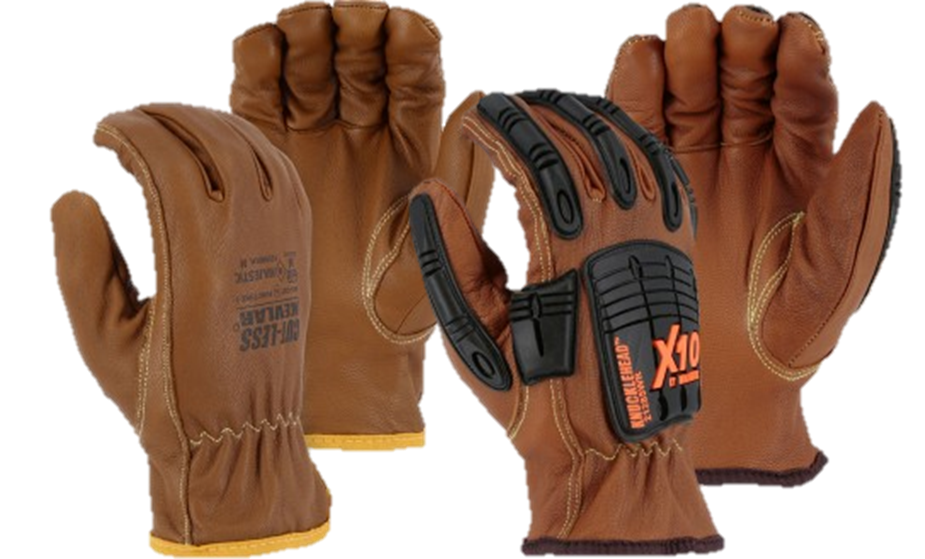 When working with electricity, there is always the hazard of arc flash. This severe electrical reaction can cause external burns to the skin, hearing damage, eye damage, knockback, injury from by flying debris and even death.
As a last line of defense, proper personal protective equipment (PPE) can help prevent injury to the worker such as a quality pair of work safety gloves.
If you're seeking specialized hand protection for professionals at risk to injury from arc flash, then you need to check out these innovative Cut-Less brand drivers gloves from the "Safety Geeks" at Majestic® Glove.
These industrial work gloves capture multiple safety protocols including protection against impacts, bumps and bangs to the back of the hands. Constructed with durable, supple goatskin leather, these Cut-Less work gloves are lined with cut-resistant Kevlar® for enhanced protection against lacerations, abrasion, industrial punctures and arc flash. Treated to resist oil, grease and water, these leather work gloves will not stain and are extremely comfortable. As an added bonus color-coded hems make size identification fast and easy.
Should an accident happen, be sure your hands are properly protected.
______________________________________________________________________________________________
Related Articles